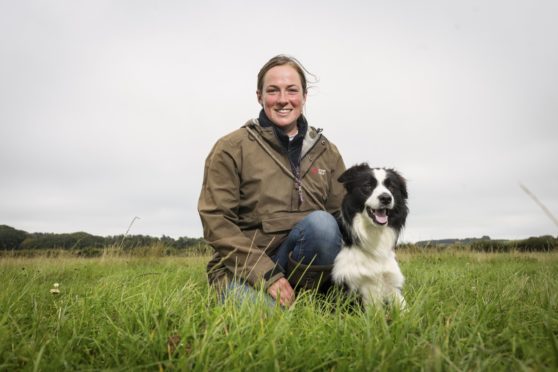 The climate crisis is encouraging more young women into farming to help meet the environmental challenge, according to industry experts.
"A lot of women are leading diversification on farms, especially in ways that are quite economically productive like renewable energy," said Dr Annie McKee.
A social scientist in the social, economic and geographical sciences department at the James Hutton Institute, she believes young people are increasingly interested in jobs that have a positive impact on the environment, as the Scottish farming industry attracts a wave of new workers, often from non-farming backgrounds.
Of these, women account for a third, which is considered an above-average figure.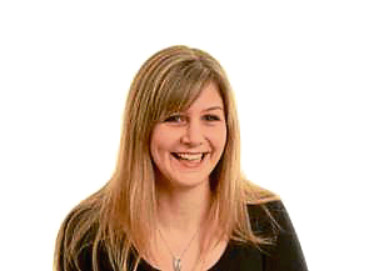 McKee said: "There's a lot more interest in where our food is grown, and in healthy living and having a good work-life balance, especially following the pandemic.
"Respondents to a survey of aspiring new entrant farmers undertaken by Nourish Scotland and the Scottish Farm Land Trust found that people were attracted to be farmers to look after the environment and to sustain rural communities.
"If we can attract new people into farming we will also support innovation and greater gender equality in agriculture."
Social connections
McKee was a member of the Scottish Government's Women in Agriculture Taskforce which produced a report in 2019 outlining ways in which women could be encouraged to further their agricultural careers and take on leadership roles.
Through research and interviews, McKee and her colleagues found women farmers were good at sharing information with peers, and their farms benefited from the networks they created.
"We know women can be more interested in collaboration and they see the benefits of social connections and working together with their neighbours. Men also do that but I think women find it easier to engage with others," said McKee.
Traditionally, boys raised on farms have been taught how to work them from an early age whereas their sisters may have not been encouraged to take an interest in the same way. But in finding jobs elsewhere, they pick up new skills that can later be used to help diversify and transform family farm businesses if they do eventually decide to return home.
Caroline Millar was raised on a farm with a B&B but chose a career in marketing. When she married her partner and moved to his farm near Dundee in the 2000s, profit from produce struggled to support the three generations who lived there.
With their own children on the way, Millar put her marketing skills to use when she and her husband branched into agritourism and built luxury holiday accommodation on the grounds.
"It doesn't matter if you are male or female, it's benefited our business to go away and learn new skills. Embracing agritourism has allowed us to have three generations living and working on one farm," she said.
"We have a small wind turbine that feeds all the electricity for the farm's needs. The cost of running renewable energy is cheaper and guests like that our hideaways are eco-friendly."
The environment
The industry often receives bad press due to mass farming's impact on the environment but many farmers, like Harriet Ross, care deeply about the land they work and have prioritised finding new ways to create sustainable farms that can still turn a profit.
Ross and her husband run three farms in Aberdeenshire, the first of which was a three-year lease tenancy, later extended to 10 years. She applied for environmental farming charity LEAF's Resilient and Ready Programme, and hers was one of two Scottish farms selected to take part.
Ross hopes the programme will help her achieve her dream of running a carbon-neutral farm. She said: "With such a short tenancy on that farm we could have just come in and hit it hard, got the biggest yield possible and left it.
"But a big goal for our business is to look after the land because there is no more land being made. We've got to look after it to be able to sustain it."
We're farmers who happen to be women. It shouldn't be remarkable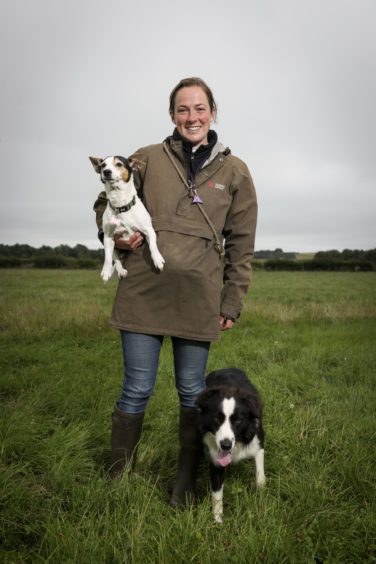 Michelle Bruce fell in love with farming at an early age.
The owners of a farm close to her childhood home in Aberdeenshire would let her help bottle-feed orphaned lambs.
The 28-year-old now runs a sheep farm and does not think that being a woman in a male-dominated field holds her back in any shape or form.
She studied at SRUC in Aberdeen and specialist agricultural university Harper Adams in Shropshire before returning to Aberdeenshire to buy a flock of sheep and start a business.
She now has 800 breeding ewes and her farm near the village of Udny is going from strength to strength, with Bruce recently opening a sheepdog training school. Her first sheepdog demonstrations take place next month.
Bruce believes the great work of Scottish women farmers is epitomised by groups such as Women In Agriculture Scotland, which provides women-led training opportunities that Bruce has taken part in.
She hopes that one day being a woman who runs her own farm will no longer be remarked upon, and that she will be seen as just a farmer rather than a "woman farmer".
"It would be nice if we reached a level where our voices are heard that we could start to lose women in agriculture groups because we wouldn't need them as much," said Bruce.
"Women don't need to be anything different – we have been farmers for years and there's plenty of us out there."
---
The Nefertiti Project
Dr Annie McKee is the hub coach for the Scottish arm of the EU-funded Nefertiti Project, an initiative that aims to support peer-to-peer learning and innovation uptake through on-farm or virtual farm demonstrations across European agricultural networks.
The next demo event on September 21, hosted by the Scottish hub in collaboration with Women In Agriculture Scotland, will bring together leading women farmers and new entrants to discuss future-proofing their business in light of the climate emergency.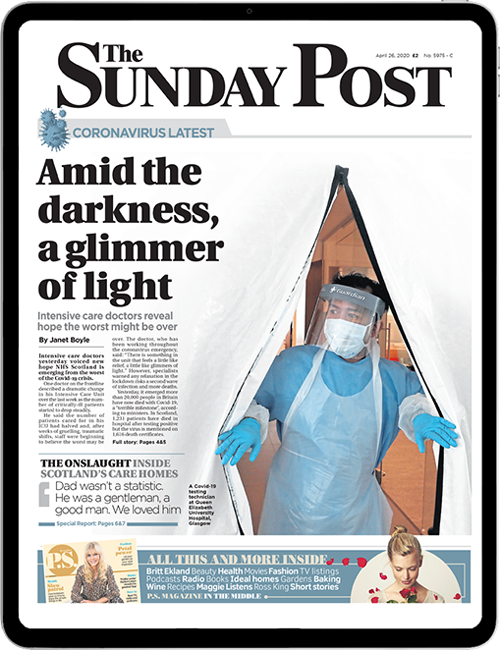 Enjoy the convenience of having The Sunday Post delivered as a digital ePaper straight to your smartphone, tablet or computer.
Subscribe for only £5.49 a month and enjoy all the benefits of the printed paper as a digital replica.
Subscribe