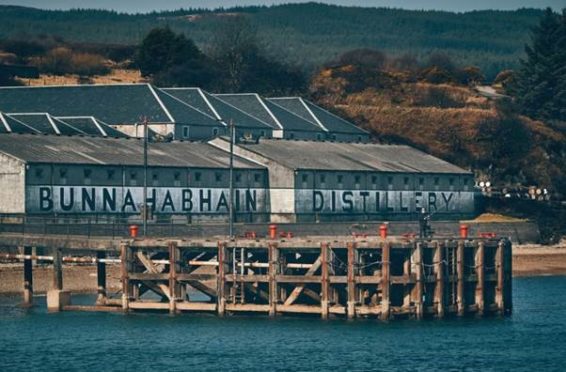 Whisky lovers can rejoice, as Fèis Ìle – one of the world's most famous whisky festivals – is set to still go ahead online.
Organisers of this year's Islay festival were forced to cancel celebrations due to the coronavirus pandemic, in common with many festivals around the world.
Yet instead of being left with empty drams, whisky lovers will now be able to experience the event online.
Nine different whisky distilleries, two gin distillers and one brewery are joining forces with local performers, musicians and artists for an exciting nine-day virtual line-up – all of which can be enjoyed from the sofa.
In-keeping with the format of the real festival, each distillery – from Bowmore, Lagavulin, Laphroaig and Bunnhabhain to Caol Ila, Ardbeg, Ardnahoe, Kilchoman, and Bruichladdich – will undertake its own day of festivities to show off the best of Islay culture and entertainment as well as its famous whisky.
Bunnahabhain distillery is offering whisky lovers a bespoke festival experience from home. Fans are able to order whisky kits of two new festival expressions, while experts talk them through a virtual tasting to recreate a life-like distillery experience.
Ahead of the tasting, viewers will be taken on a Facebook Live tour around the distillery and island – a chance to get the full Feis Ile experience from afar.
Bunnahabhain Distillery Manager, Andrew Brown, said: "Our world famous 'Music and Malt' festival here on Islay is a pilgrimage for many a Bunnahabhain fan and we love greeting them here at the distillery.
"We'll miss seeing some familiar faces in person, but Feis Ile is always warm and welcoming, so we're embracing the fact that live streaming technology will allow even more people to join in this year."
The virtual Fèis Ìle kicks off on Friday 22nd May at 7:00pm, with staff from each distillery giving an overview of what can be expected from the rest of the festival.
The hope is that viewers from around the globe will connect with the spirit of Islay during the virtual festivities, so they will return to the island when it can once again welcome visitors to enjoy its culture.
Visitors from all over the world usually flock to the island at this time of year to experience its whisky, culture, wildlife and landscapes, as Islay's population expands from 3,000 to a whopping 20,000.
Sadly, due to the virus outbreak, the ferry is only running a lifeline service and the island is eerily quiet – so it is up to the virtual fans to recreate Islay's renowned festival atmosphere from home.
Fèis Ìle runs from Friday 22nd May to Sunday 31st May, with all events running from the Fèis Ìle Facebook page @feisile.islay.
Bunnahabhain's virtual 'Feis at Home' events will take place on Friday the 29th of May on the distillery's Facebook page.