A weather record dating back more than 120 years was broken today in Aberdeenshire.
Aboyne saw a sweltering temperature for this time of year, reaching a balmy 18.3C.
The previous highest temperature ever recorded for February in Scotland was in nearby Aberdeen back in 1897 at a comparatively cool 17.9C.
The north-east has been basking in the heat today, with temperatures set to continue to be unusually mild throughout the weekend.
Scotland has broken its February record max temperature! Aboyne has recorded 18.3C! pic.twitter.com/Y4vYQobF2P

— BBC Weather (@bbcweather) February 21, 2019
The Met Office says the area is experiencing the mildest conditions due to the weather system coming up from the south-west of the UK, drying out and warming up over the higher ground of central Scotland.
Warm air coming over the mountains towards the north east coast will add to the already mild temperatures caused by a large area of high pressure that's brought dry and sunny weather to the UK.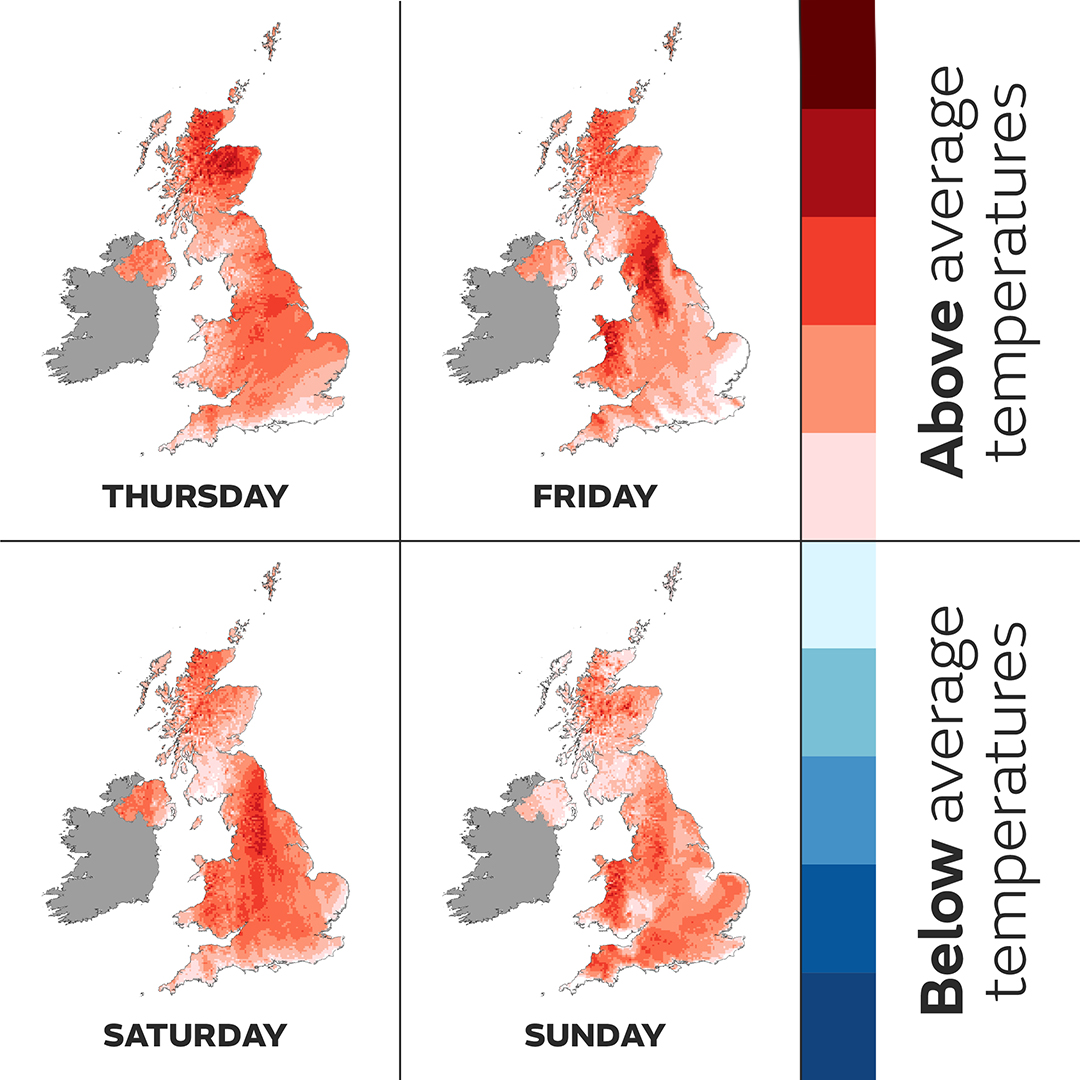 Temperatures in Aberdeenshire are unlikely to match the UK record, however, which stands at 19.7C in London on February 13 1998.
The Met Office's Richard Miles said of the weekend outlook: "It looks like it is going to be much the same sort of picture, at least until Tuesday.
"The first half of next week you are looking at dry and sunny spells.
"Everywhere it is looking pretty mild."