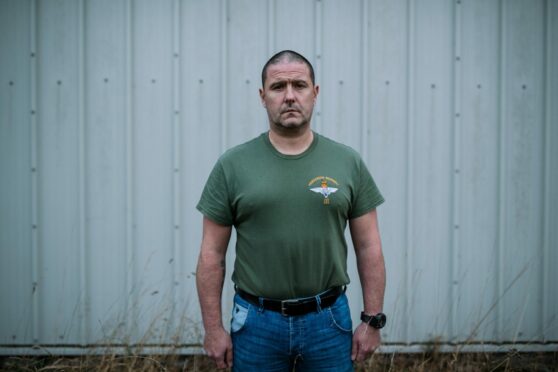 Hundreds of serving soldiers, veterans and their families are skipping meals with some claiming to have as little as £2.40 a week to live on after paying bills, we can reveal.
The Soldiers, Sailors, Airmen and Families Association (SSAFA) – the UK's oldest military charity which supports veterans, serving personnel and their families – voiced grave fears over the impact of the economic crisis in Scotland.
They said the number of people asking for urgent help has soared by more than 50% in the last year. A total of 227 people have contacted the charity for help this year compared to 147 people at the same point last year – a 54% leap, according to new figures.
The SSAFA's confidential Forcesline helpline reported the dramatic increase in requests for support over the last year. Bill Grant, Forcesline manager, said: "I am very worried about the growing number of calls we're getting from people who need support.
"A nationwide increase of more than 50% in comparison with 12 months ago is significant. While we receive requests covering a range of topics from mobility issues to debt, we're now taking daily requests for help with the most basic of needs."
The charity's specialist advisers say that the most prevalent issues are housing, debt, utility prices, household goods, mental health and mobility.
One caller to SSAFA said: "I'm in dire need of food as I have no food and haven't eaten in a few days."
Another said: "Due to the increased cost of living and everything soaring in price we found ourselves unable to afford childcare and we often skip meals. Can you help at all?"
Nuclear test veteran with stage 4 cancer says an apology and justice must come after belated recognition
An elderly caller to the charity said they were struggling for food with just £2.40 a week to live on. Grant added: "People can no longer afford food, energy and housing. As winter comes, things sadly will only get tougher."
The concerns were echoed by Glasgow's Helping Heroes – a partnership between SSAFA and Glasgow City Council to help those who are serving or have served in the armed forces or their families.
Rachel Tribble, Glasgow's Helping Heroes operations manager, said: "The uplift in calls made from Scottish residents to SSAFA's Forcesline is frightening. A similarly large increase can also be seen at Glasgow's Helping Heroes.
"SSAFA are here to support anyone going through hardship and we encourage people to reach out."
Any savings I had are long gone. I'm just getting by
Former paratrooper David Higgins suffered post-traumatic stress disorder (PTSD) after he was shot in the abdomen during a training exercise while serving with the British Army in Belize.
The bullet smashed off his hip bone, leaving fragments inside his body and ending his military career. However, one of his greatest battles has been making ends meet after the army.
Higgins, 46, from Fauldhouse, West Lothian, said: "It has been a real fight to get the support I need. I was never told what I was entitled to. There was some help available but I never knew about it.
"Any savings I had are long gone. Food prices have doubled and gas and electric are away up now. I feel that I am just getting by, it's not easy.
"I have been involved with the charity Who Dares Cares which helps people with PTSD. I meet other veterans through the charity and that has helped me a lot and given me a new lease of life. We go for a walk, a talk and a brew. It helps."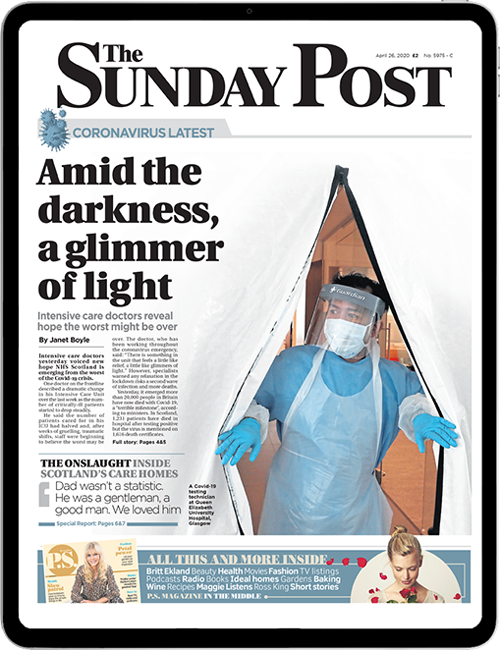 Enjoy the convenience of having The Sunday Post delivered as a digital ePaper straight to your smartphone, tablet or computer.
Subscribe for only £5.49 a month and enjoy all the benefits of the printed paper as a digital replica.
Subscribe