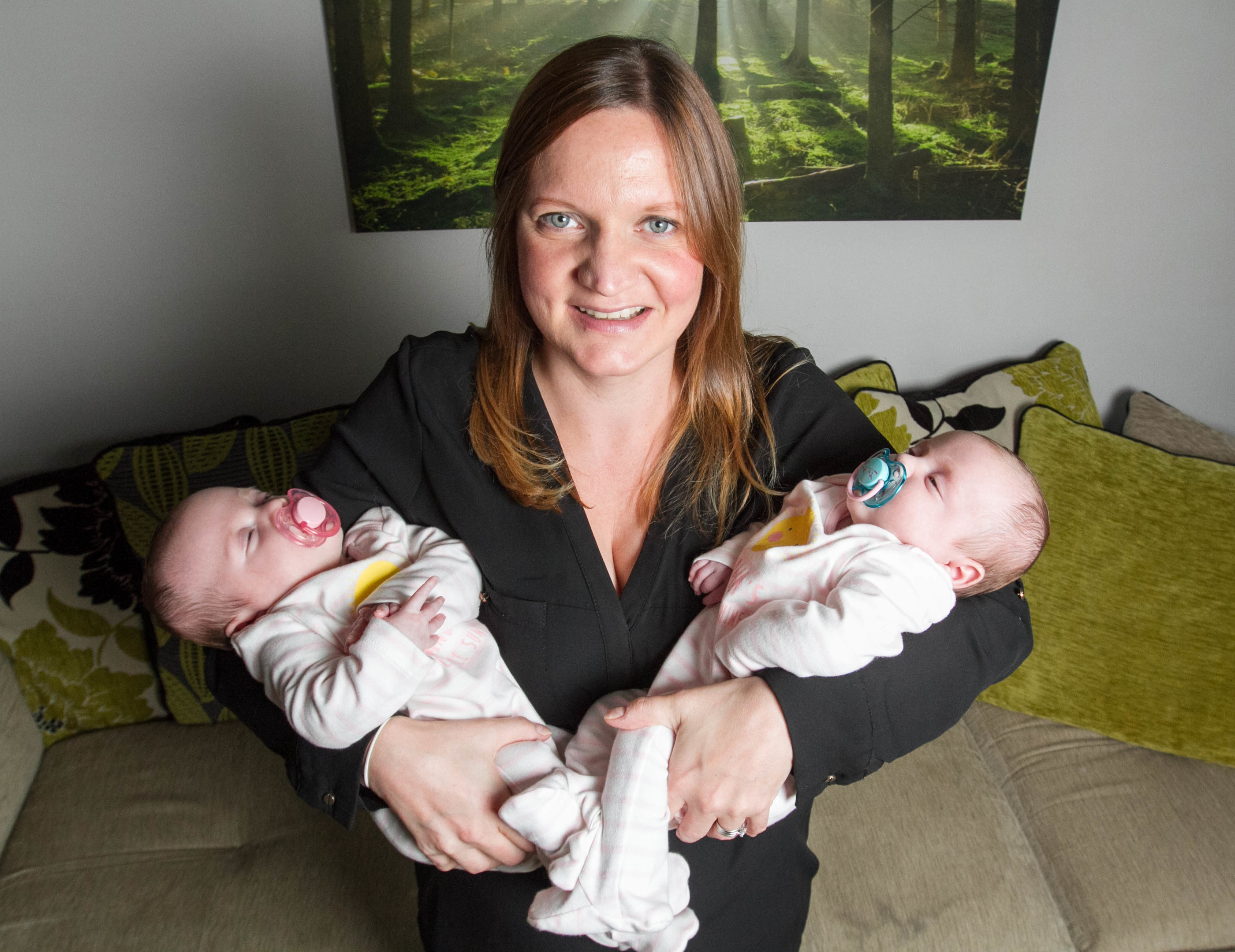 AT just seven weeks old twin baby girls Lottie and Zara Hyland nestle into their parents' arms.
Their chubby arms and legs fit snugly into their sleep suits.
Few people would guess that just five weeks ago the little tots were fighting meningitis side by side in the same hospital ward.
At just 17 days old, they were both fighting a battle against the virulent brain bug.
Their nightmare began when Lottie became ill with a soaring temperature as mum Catherine tried to settle her at bedtime.
"She seemed out of sorts around 10pm and was reluctant to feed so I thought she had picked up a bug," said Catherine, 34, an investment banker, from Bearsden, East Dunbartonshire.
"By 3am, her temperature had soared to 39C and she gave a piercing cry when I tried to cuddle her," she said.
The couple phoned NHS 24 and then rushed her to hospital.
"The duty doctor could see that Lottie was seriously ill and called for an ambulance to take her to nearby Glasgow's Royal Hospital for Children," Catherine said.
"By then sickly Lottie's temperature was soaring to 40C and her little heart raced well above 200 beats per minute.
"She was in such pain she could not bear to be held.
"As soon as we arrived, Lottie was rushed to resus where doctors inserted a cannula in her tiny hand and started infusing antiviral and antibiotic drugs into her.
"They turned to us and said, 'we feel Lottie has a virus, possibly meningitis. We need to carry out a lumber puncture'.
"The words were chilling. We were terrified. I hadn't wanted to ask if she had meningitis and if she would die.
"It was then I told doctors that she was a twin and my fear was that Zara would be next."
Within three days of Lottie's diagnosis, Zara's temperature began to soar. Catherine said: "By then, Lottie was turning the corner and I thought Zara would be ok.
"Our babies were only 17 days old and we were in a very scary place."
The poorly infants were treated in the same infectious diseases ward, in rooms next door to each other. The twins' parents Richard and Catherine kept a vigil at each child's bedside.
Within four days, Lottie was responding to the drugs and doctors assured Catherine and Richard that they were 100% sure she would recover.
However, Zara was more seriously affected.
"She had to be given oxygen and a feeding tube was inserted in her because she couldn't bear to take a bottle," Catherine said.
"Her heart raced to 240 beats a minute and her temperature remained high."
As they monitored her, doctors noticed that Zara had a heart defect.
"They picked up a narrowing of the pulmonary artery but it does not need surgery or treatment, just monitoring," Catherine explained.
Just as quickly as they became dangerously ill, the infants recovered.
Within a week they were out of hospital, feeding well and happy to be cuddled.
Catherine smiled and said: "Babies become ill quickly and recover just as fast."
Meningitis campaigner Prof Robert Carachi, said: "The warning signs are a piercing cry which
signals that the baby is in pain, especially when they are held and cuddled.
"High temperatures can also signal serious illness in babies."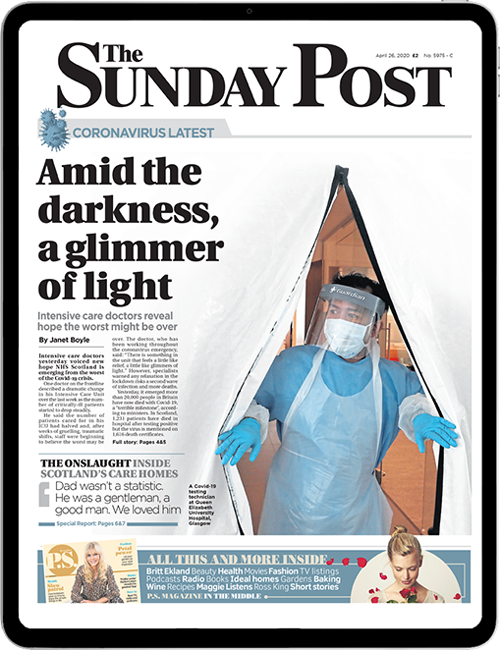 Enjoy the convenience of having The Sunday Post delivered as a digital ePaper straight to your smartphone, tablet or computer.
Subscribe for only £5.49 a month and enjoy all the benefits of the printed paper as a digital replica.
Subscribe