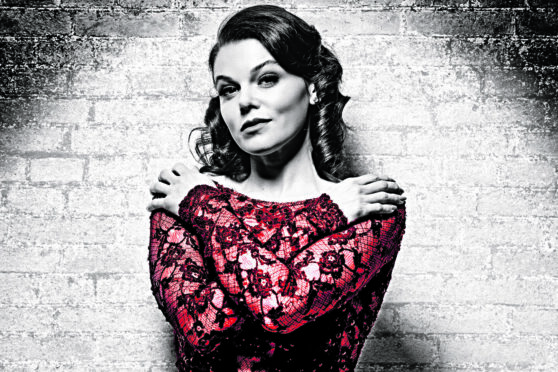 It is one of the most sought-after roles in theatre, a career-defining character that every female actor hopes to play at one stage in their career.
The complex and troubled Roxie Hart has been portrayed by Gwen Verdon, Liza Minnelli, Melanie Griffith and Brooke Shields. On screen, Ginger Rogers, Phyllis Haver and Renee Zellweger have stepped into her calculating shoes.
Now, former Coronation Street actress and musical theatre veteran Faye Brookes will become Roxie, as a new UK tour of Chicago launches at Glasgow's King's Theatre next month, announcing the return of big-budget productions following the toughest time the industry has ever faced.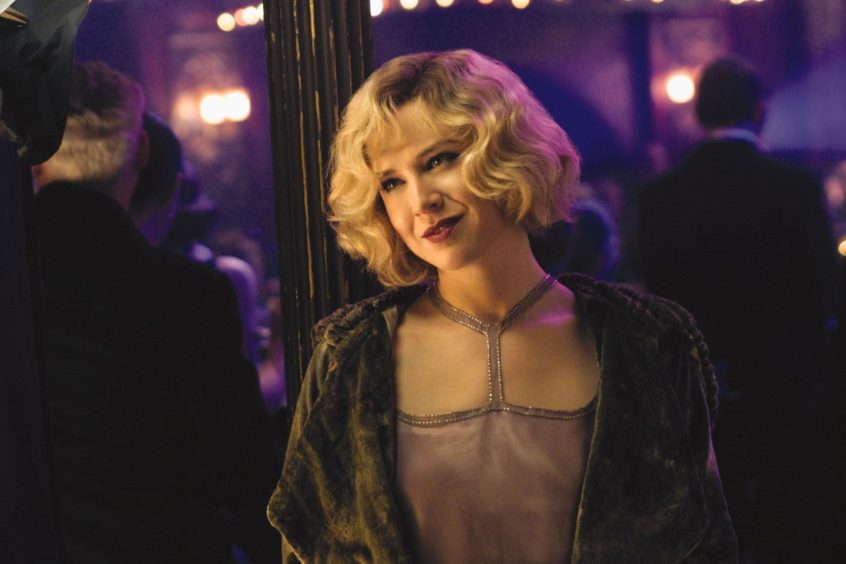 "Everyone is telling me Chicago will change my life and I think it will," smiled the 33-year-old, who played Kate Connor in Corrie.
"I've always wanted to play Roxie but I didn't know if I'd ever get the opportunity. Now that I have I'm drinking it all in and soaking it up like a sponge. She's not an easy one to play, so you have to be ready to take it on. She's come along for me at the right time in life. Having life experience helps for a character like this.
"These women have been through something and you can see it, so you need to believe the journey she's been on. I've come to a certain point in life where I'm so ready for her and ready to take on the obstacles she faces.
"Nothing stops Roxie. I can think on my feet very well and she is definitely that type of character – I can relate to her well in that sense. Whatever comes our way, it's ambition that takes us to the next part of our journey. I have been very determined for a long time now – I've had knockbacks and had people tell me no, and Roxie has been through the same ordeal, so I definitely relate to her in that sense…but I don't relate to the murdering!"
Return to the stage
Chicago will play to capacity audiences following the dropping of social distancing restrictions, and Brookes' return to the stage after a seven-year sabbatical is one that fills her with nervous anticipation.
"It's been a while since I was on stage performing live – the last time was playing Princess Fiona in Shrek," she added.
"I'm looking forward to how the audiences receive us because it's been so long awaited. It's been dark days for a lot of theatres and we've been feeling it, too. Our industry was at a standstill at one point, so to be back on stage doing what I know and love, with an audience looking forward to seeing us, fills me with both nerves and excitement."
Brookes was interested in acting from an early age, and studied performing arts after leaving school, attending Guildford School of Acting and graduating with a Bachelor of Arts in musical theatre and being awarded the Principal's Choice Award.
She had to work hard to become a success in musical theatre, as she wasn't blessed with the natural gifts needed to become a West End star.
"Musical theatre is my first love," she explained. "I trained really hard because I wasn't necessarily a natural dancer as a kid – I didn't know I could dance because I didn't take lessons until I was a teenager. Even singing was something that wasn't given to me – it wasn't a gift – and I had to work for it.
"But I always wanted to act and perform so I honed in on my craft and worked hard, graduating from drama school and ending up in the West End, living out my dream."
The Corrie cobbles
Brookes, who was runner-up on this year's Dancing On Ice, appeared in a number of stage shows in the West End and on tour, but it was her move to Corrie that made her a familiar face, debuting in 2015 and remaining in the soap for four years.
She said: "I definitely was trying to break into TV and attempting to build my profile because I felt as if I was building my career but still no one knew who I was and I thought the best possible way to do it was to stop saying yes to theatre auditions and isolate myself with TV, catapulting me out there so people got to know me, and then Corrie came along.
"The 11-page audition I did inside the Rovers Return with Kym Marsh was the most nerve-wracking I've ever done.
"I dressed the way I thought she would dress – wearing a particular type of shoes or jacket – and I thought about the way she walked or spoke or responded. I created it at home, took it to Coronation Street and they loved it, and out of all the women they saw I became Kate Connor. Walking on to a soap with a 50-year history, it's like nothing else, and the night after appearing on it, people passing by me in the street knew who I was. I lived in Manchester at the time, so I really felt it.
"Nothing has ever challenged me as much physically, mentally and socially – it's a huge responsibility and I didn't take it for granted.
"The viewers loved her, which I was so glad about. It was a real fine line with Kate – she was so sassy. It was a difficult balance to keep her real and make her relatable. Playing a lesbian, I received a lot of fan mail from young girls trying to deal with their sexuality, and that was interesting for me because it was a part of my new role.
"I didn't know I was going to be a representative for the LGBT community – that was another new world I was stepping into.
"I love the fact the door has been left open for the character and I could go back."
Now that she's returning to the stage in Chicago, in which she'll star alongside '80s pop star Sinitta, Darren Day, and Divina de Campo from Ru Paul's Drag Race UK, Brookes feels it's time to prove herself again.
"Coming back to the stage after taking a break and discovering things like Coronation Street and Dancing On Ice, those aren't doors I want to close but this feels like home because it's where I began.
"There's a comfort here, but also a discomfort because I need to step up my game – everyone's been doing it while I was away on TV and they've got better and stronger. I think lockdown sparked a fire to rediscover what we're good at – that was definitely the case for me."
Slowing down
As well as doing Dancing On Ice during lockdown, Brookes also took time to slow down after years of working at pace.
"I was staying with my partner's family during the first two lockdowns and really getting to know them.
"It was lovely and it also felt like I stopped for the first time in a long time. My agent was still putting me up for roles in TV and theatre and I was doing auditions via Zoom and self-tapes, but everything was a lot slower."
It was with one of those home auditions that Brookes began her journey to become Roxie Hart.
"I was out of my comfort zone with the audition, as I've never had to do a musical theatre audition to camera, sitting there on my own, trying to make myself sound as good as I can and putting out this idea of what you think they might want to see. My recall was via Zoom, and then I got to meet everyone when restrictions lifted, when I did the dance audition.
"Audiences should know we are being so safe and we have a great team who are being so supportive and telling us what we need to do regarding Covid. The public are in for an absolute treat and they'll come away from the theatre smiling.
"It's great we're opening in Scotland – there's no audience like it. I'm from Manchester so I know up north is completely different – we're very vocal when we know what we like and we let people know.
"You can multiply that by 10 by the time you reach Scotland. We're all ready and raring to go, and we know we'll receive a great reception."
---
Show that changed star's life
The pandemic has led to all of us doing things we never expected to do – and for Faye Brookes, one of those was joining the cast of Dancing On Ice.
She excelled in the ITV competition earlier this year, finishing as runner-up to radio presenter Sonny Jay, despite previously vowing never to sign up to the show.
"I said I would never do Dancing On Ice and suddenly I was then given the option to come in and meet for an audition, and lockdown had changed everything so I was open-minded," she admitted.
"The fact I learned how to ice skate during lockdown was a real accomplishment."
Brookes, who was formerly engaged to pop star Gareth Gates, had to deal with changing dance partners mid-series, working with Hamish Gaman for the first five weeks, and then starting afresh with replacement Matt Evers for the final three weeks after Gaman picked up an injury.
Brookes, who has starred in Shrek and Legally Blonde on stage, added: "The show changed my life. It was four months of training and then three months on the show.
"I wasn't playing a character, I was myself, and it was the first reality show I've done. It was a huge experience and it all happened during a pandemic. It was the hardest thing I've ever done, but I loved it."
---
Chicago, King's Theatre, Glasgow, Sept 11-18, Edinburgh Playhouse, Sept 27-Oct 2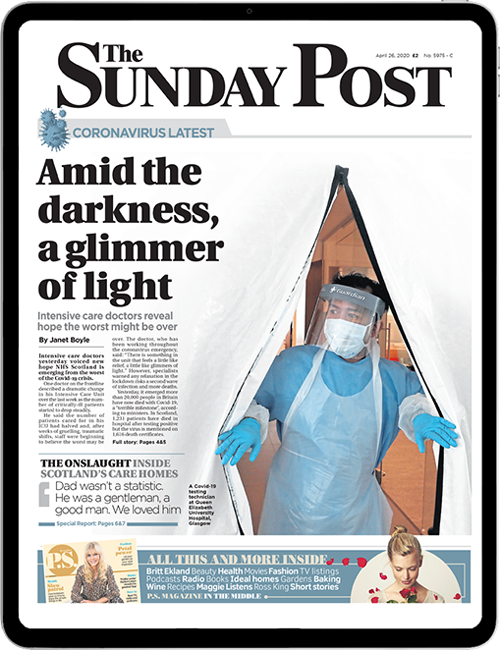 Enjoy the convenience of having The Sunday Post delivered as a digital ePaper straight to your smartphone, tablet or computer.
Subscribe for only £5.49 a month and enjoy all the benefits of the printed paper as a digital replica.
Subscribe