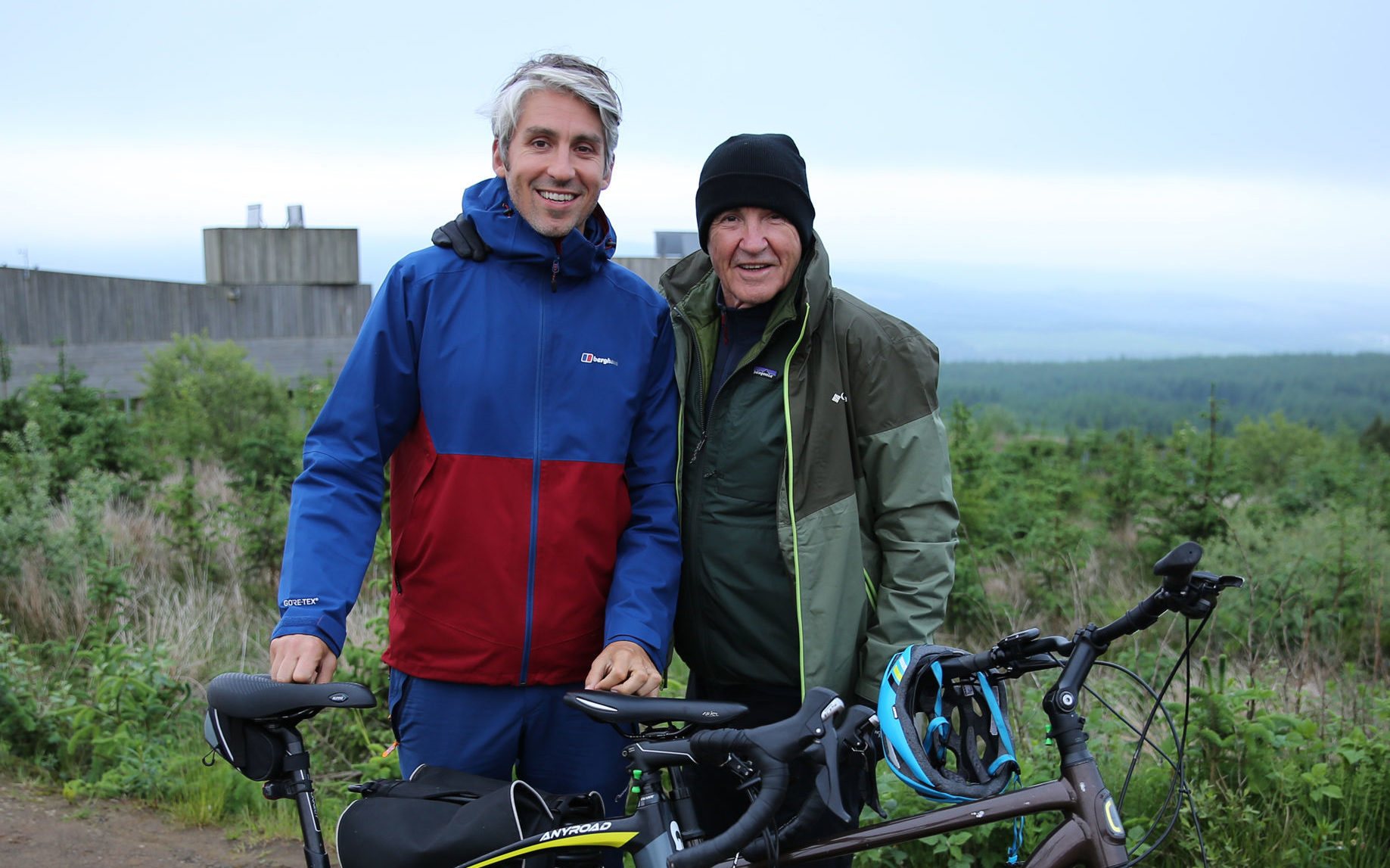 THEY have become a real telly double act, their easy banter and bits of bickering delighting viewers.
Now father and son Larry and George Lamb are back on two wheels with the second series of their popular Britain By Bike.
And former EastEnders star Larry and presenter George say they are thrilled to be back.
"As an actor you are an eternal optimist," Larry, 70, told iN10.
"Everything you do is going to be the biggest success ever.
"Unfortunately, over the course of your career, you realise that's absolutely not the case.
"We were really keen with the first lot, but it was a big experiment.
"Months after we filmed it we were sitting in a studio watching it and realising there was some very funny stuff in there.
"And when we went to do this series people were stopping us to tell us how much they'd enjoyed the first run and we knew then it was good work."
The Isles of Scilly, Snowdonia, the Peak District, Northumberland, Northern Ireland and the Hebrides are the places being visited this time around.
Getting back to Scotland was a delight as George's mum Linda is from Dundee and he's well used to visits north of the border.
"Scotland has a massive place in my heart," admits George, 38.
"You can't fight your DNA and every time I'm there I feel it so strongly.
"The only thing I don't have is the accent – although a bit of it comes in when I'm out with my cousins watching Dundee United."
The pair have always been close but they bonded even more on a trip to the Himalayas which George organised for Larry's 60th birthday.
"Everybody should try and do the Himalayas at least once," says George.
"When you see mountains of that magnitude it really puts everything in perspective.
"It was the first time dad and I had gone off together as adults. I was taking him, rather than him taking me as he did when I was a kid.
"I think that's quite an important time in your life. You don't tend to holiday with your parents as you get older and when it's just the two of you, you really get a chance to connect."
Larry admits that his dad jokes wear George down over the course of their trips, with George increasingly playing the disapproving son.
But it's all good natured and both say they are genuinely best buddies.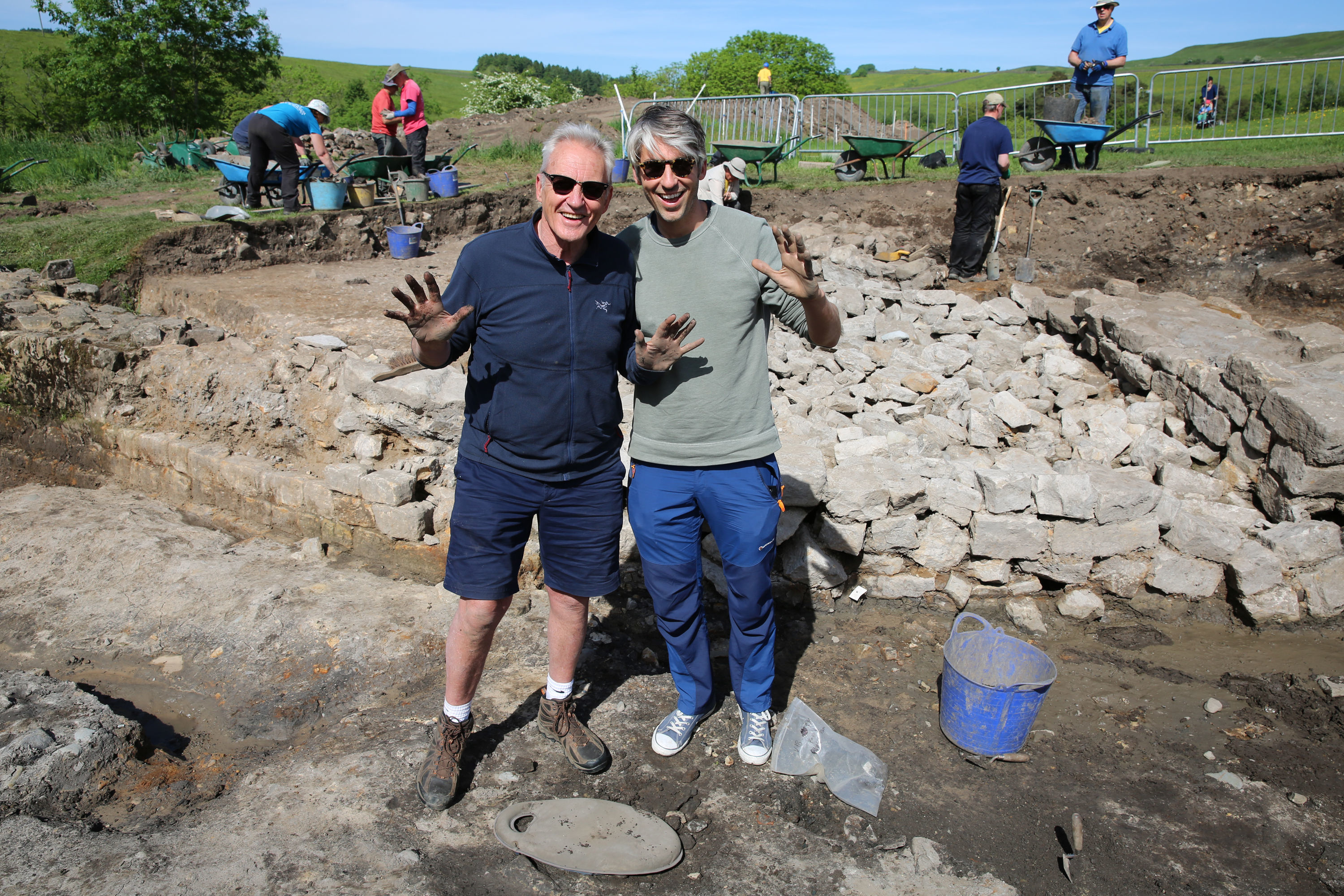 Ask the duo what drives each mad about the other, though, and there's no need for deep thought and reflection.
"Dad's a bit manic," says George. "He's impetuous and needs to be a bit calmer and stiller."
And it's George's timekeeping that grates with Larry, who split from Linda more than 20 years ago.
"He's very punctual when he's working, but outside of that he has a total lack of it which he inherited directly from his glorious mother.
"She and I have been happily separated for years. We still love one another but there's no way we could live with each other!"
Larry is about to direct a play and also has some acting work coming up, something that has been on the back burner as he's done more reality shows such as I'm A Celebrity in recent years.
"I got over-exposed by EastEnders and Gavin & Stacey," he explains.
"I had been knocking around for 35 years by the time I did them. That turned my life around and I didn't get an offer of any television acting jobs for about five years.
"But I totally filled my time doing non-fiction television. I went off travelling different places with TV crews and my life changed.
"I enjoy it every bit as much and there's always room for something else."
Meanwhile, George is about to be seen hosting Channel 5's imminent Celebs In Solitary, featuring Anthea Turner among others.
George had a spell locked away for it last time – and lasted just a day.
"I was presenting and they sprung it on me at the last minute that they wanted me to go in as well," he adds.
"It gave me context, but I wish I could have stayed in longer."
Britain By Bike, Channel 5, Fri, 8pm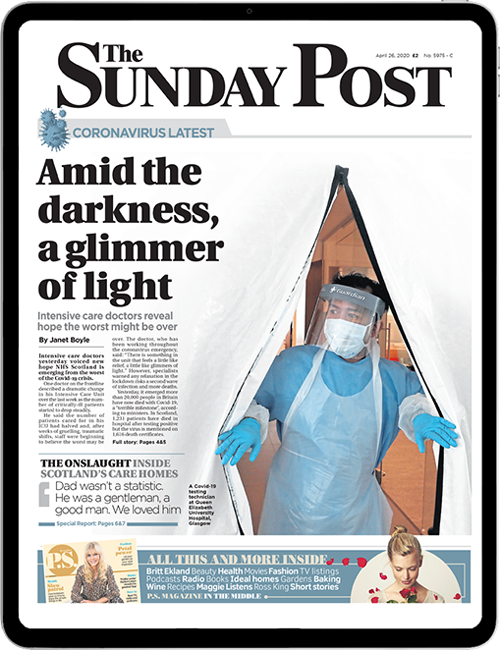 Enjoy the convenience of having The Sunday Post delivered as a digital ePaper straight to your smartphone, tablet or computer.
Subscribe for only £5.49 a month and enjoy all the benefits of the printed paper as a digital replica.
Subscribe