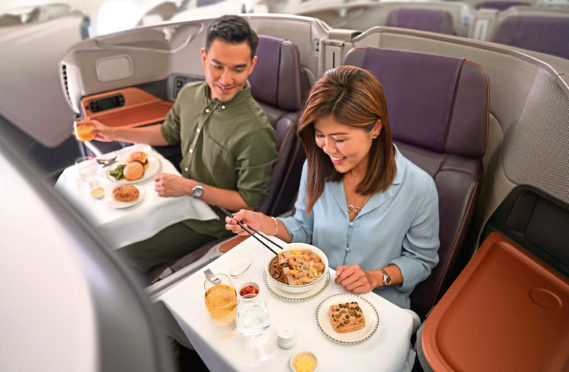 The psychology of people wanting what they cannot have is long established.
Playing hard to get at the right moment, the logic goes, makes you much more likely to land the prize.
It is a strategy used routinely in business, romance and – in a football context – the transfer market.
The Covid-19 lockdown has had a seismic effect on the relationship between clubs and their supporters.
There is an overwhelming demand from fans for the opportunity to go to see live games.
Government restrictions, though, have shut off the supply completely, with all matches around the UK currently being played behind closed doors.
Television or nothing – until further notice – is where the game is at in October, 2020.
In Scotland's Central Belt, things are even more complicated.
Television in your own visitor-free house, with no chance of a beer down the pub afterwards, would be a better summary of the rules in the area.
All of which has had some even more determined to return to even a facsimile of their usual match-day routine.
Last week, the news sections of the papers featured a string of "sanction-busting" stories.
Typically, these would involve groups of young people making a dart to an area where the restrictions are more relaxed.
Once there, they could enjoy a night out – or at least enthusiastically pretend to do so for the benefit of social-media images.
Even those jaunts are not free of risk, however.
As much as some peers might nod appreciatively at the cunning behind the plans, there is the danger of going viral – in the pre-Covid sense – and attracting vilification from a wider audience.
The football tales were on a larger scale, with stories of football buses making cross-border journeys to enjoy boozy screenings on the big screens in the company of their friends.
It said it all about how seriously these were taken, that the First Minister, Nicola Sturgeon, dedicated part of her daily coronavirus briefing last Wednesday to the subject.
"Do not travel to Blackpool this weekend to watch the Old Firm match in a pub. If you do that, you will be putting yourselves and other people at risk," she said.
The challenge for Celtic, Rangers and all the other clubs – the SFA, too, given their move to borrow £5-million to cope with their financial shortfall – is how best to monetise the huge demand in this toughest of seasons.
When Covid-19 first reared its head, there was a school of thought that fans could quickly be lost to the game for good, and that they would find other things to do with their time.
Remember early April, when it felt like the entire country was pausing briefly from their Joe Wicks exercise class to take their peanut-butter loaves out of the oven before starting their Spanish language lessons?
There was the feeling that there would be little inclination to return to grounds when football restarted.
Nothing, it seems, could be further from the case.
After a summer of increasing acrimony – plus claim and counter claim over the reasons for season 2019-20 being called – the country's leading clubs managed to shift record numbers of season tickets, despite no guarantee when the fans digging deep would get back in through the gates.
The faithful have topped up the clubs' coffers too, by paying out for opposition feeds of games.
Indeed, St Mirren landed a six-figure cash sum from "away" take-ups of their midweek match against Celtic last month.
If it is hard to see where the clubs can innovate in the current circumstances, they could perhaps look to other industries.
Singapore Airlines, for example, have been selling out sittings after turning their superjumbos into "pop-up" restaurants.
Diners have been paying up to £360 (for the full first-class service) to eat a meal, and watch a movie, on an A380 Airbus that never leaves the runway.
As evidence of how much people are prepared to pay for an experience that makes their brain feel – even for a short while – that things are back to normal, it makes a strong case.
The Scottish football equivalent would likely need to involve pies, Bovril, rain, and some form of verbal abuse towards match-day officials being included in the package.
Could they all be rolled into a virtual-reality experience from the comfort of one of those headsets that looks like it has gone walkabout from a hair salon?
I will stop now while my wallet is still out of reach.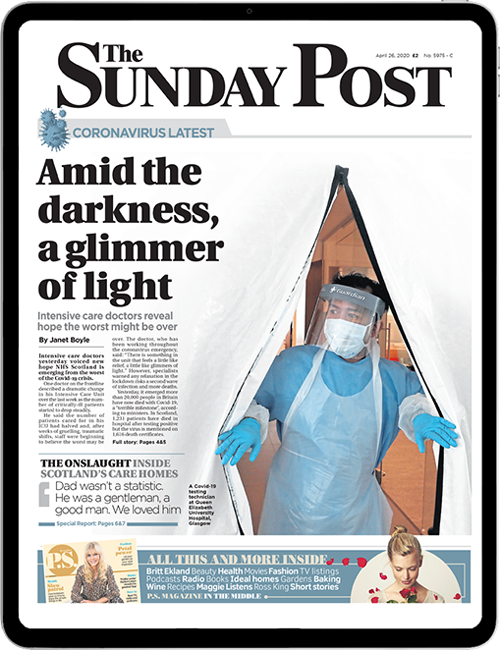 Enjoy the convenience of having The Sunday Post delivered as a digital ePaper straight to your smartphone, tablet or computer.
Subscribe for only £5.49 a month and enjoy all the benefits of the printed paper as a digital replica.
Subscribe