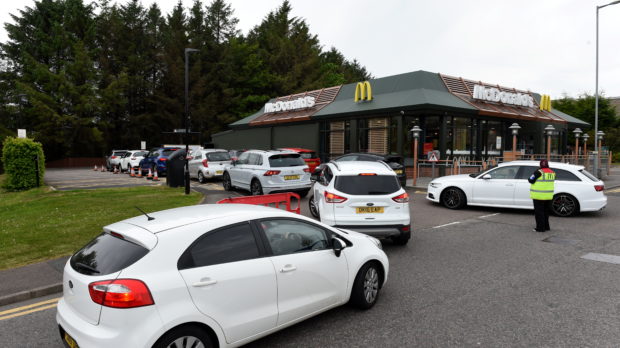 Lined up, one behind the other, orderly and efficient, if there's one thing us Brits know how to do well it's queueing – and this week we've really outdone ourselves.
As lockdown has started to ease, and more shops have opened their doors, up and down the country people have been getting into their cars to enjoy a change of scene. But who would have thought, after weeks of being cooped up in the house, we would all be jumping at the chance to sit buckled up in the car but not actually going anywhere!
After 10 weeks of being shuttered up, McDonald's began to reopen some of its drive-thru restaurants in Edinburgh, Aberdeen, Glasgow and Fife, causing such massive queues that police had to be called in to direct and divert traffic. Some customers happily sat in their motors for up to an hour to get their fast food fix, and while a Big Mac wouldn't be the first thing I would rush out to buy, the huge demand really does prove we are all desperate for a small taste of normality.
And it's not just a quick meal that's making us happy.
Thousands of shoppers flocked to IKEA stores across England and Northern Ireland after the flat-pack giant reopened 19 of its showrooms, and in some areas the carparks were already full by 6am as customers formed snaking lines for a new Billy bookcase or a Malm chest of drawers.
Our rush to visit everyday stores brings up a lot issues, not least whether it really is safe for us to start congregating in such large crowds again, even if social distancing measures are still firmly in place.
Yes, we now have painted lines showing us where to stand and one-way systems keeping us flowing in the same direction, but even with those measures, it is still very hard to limit our contact with others – especially the hard-working shelf stackers and security guards, who have no choice but to keep working through the pandemic. It would only take one person with a slight cough, cold or sneeze, who might have dismissed their symptoms, to infect anyone queueing around them, something which could have happened in Westminster earlier this week.
After previously using a remote voting system, 527 MPs returned to Parliament on Wednesday to cast their votes in person, forming a kilometre-long socially-distant "conga line" through halls and courtyards, which took 90 minutes to clear. The next day, after being caught on camera looking unwell, Business Secretary Alok Sharma was tested for coronavirus and is now self-isolating at home. Thankfully it came back negative.
As the weeks go on, it's understandable that we start to feel frustrated but it's still vitally important we all pay attention to the lockdown rules. Like many people, I am desperate to see my family again, and I would gladly queue for hours to get a cuddle with my children and grandkids, but I will be staying put at home until I'm fully convinced it's safe.
And when we are finally allowed to reunite, it will be well worth the wait.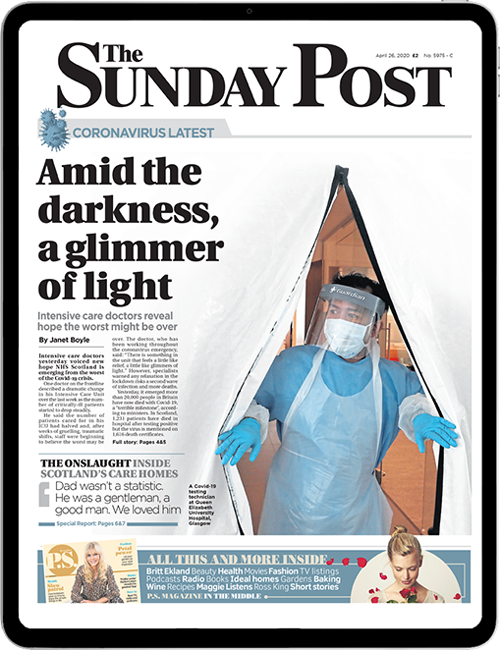 Enjoy the convenience of having The Sunday Post delivered as a digital ePaper straight to your smartphone, tablet or computer.
Subscribe for only £5.49 a month and enjoy all the benefits of the printed paper as a digital replica.
Subscribe