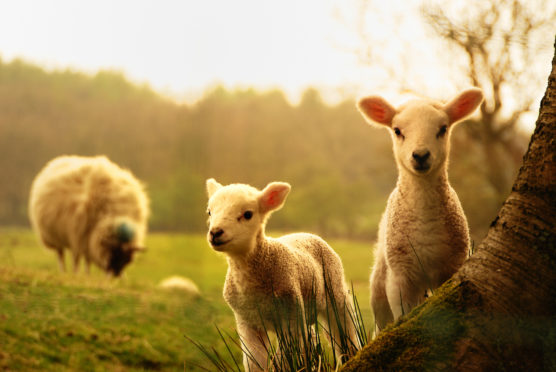 Farmers fear an increase in the number of dog owners during lockdown will fuel attacks on sheep during the lambing season.
There has been a surge in dog ownership during the pandemic and many new owners will be taking their pets into the countryside for the first time as restrictions ease.
However, dogs off the leash can be a grave risk to pregnant ewes who can miscarry lambs when attacked or worried.
Stricter laws are due to come into force later this year to allow courts to hand down harsher sentences on those whose dogs worry livestock, but police believe a key trend in the attacks is the number happening when the owner is present as they are walking their pet in the countryside as opposed to when a dog has got loose.
Farmers have also attributed a recent spate of attacks to dog walkers being new or infrequent visitors to the countryside, and to people buying puppies at a time when face-to-face training classes are not running.
Tom French, a sheep and cattle farmer and chairman of the NFU Scotland legal and technical committee, said farmers are worried this year will be significantly more challenging than 2020, with dogs being the biggest source of concern.
He said: "There are many gaps that have become evident in society through lockdown and one of them is the loss of dog training classes.
"It's unfortunate for all those people who have bought a puppy for the first time who haven't had access to training. The problems of last year, a lot of our members are really concerned that it's going to be multiplied several times this year.
"The main cause of worry is dogs. Farmers are concerned enough about their livestock without having to worry about errant dogs."
Police in Dumfries and Galloway issued a warning last month after an "alarmingly high" number of dog attacks on pregnant ewes.
The toll in the area included four dead sheep found in a field in Caerlaverock, five sheep needing veterinary attention near Waterbeck and a sheep injured and others left distressed near Lockerbie.
It is now feared there may be further attacks over the spring as coronavirus restrictions are eased and people can travel further afield.
The true scale of the problem may also be masked by farmers not always reporting attacks.
French said he believes education is the most important factor as many people do not believe their pet is capable of attacking livestock.
People can also be confused by advice to keep dogs on leads around livestock with the exception of when cattle are showing aggression.
French added: "It's not people's fault, it's lack of education. Nobody goes out with the intention of causing harm or grief or concern.
"The biggest thing is to be aware of the dangers. The dog can be off and chasing before you're even aware of the presence of livestock.
"Even if it's a case of a dog chasing an animal for a short period, that causes stress and distress. Sheep can abort or be separated from their lamb. Cattle can be very unpredictable, particularly around protecting their calves, and they're so big. Against one of them you don't have much of a chance, the odds are stacked in its favour.
"The guidance can be confusing to people because on one hand you get told to keep dogs on leads but on the other hand the worst thing you can do if you're under attack by cattle is keep hold of the dog."
A social media campaign called #WalkiesWithoutWorries is promoting responsible access.
Rural insurer NFU Mutual and NFU Scotland are also offering farmers signs to put up warning people to use a lead, as a study showed 95% would take heed.
Mark McBrearty, NFU Mutual Scotland's regional manager, said: "Dog attacks are easily preventable if owners keep their pets on a lead when livestock may be nearby. Doing so keeps sheep and their lambs safe from harm and stops a country walk turning into carnage."
Police Scotland has also made attacks on livestock a priority. The force's national rural crime coordinator, inspector Alan Dron, said: "The trauma and suffering caused by livestock attacks and worrying incidents is a constant concern for crofters, farmers and land owners in Scotland. Police Scotland takes any report of livestock attacks or worrying seriously and has resulted in more dog attacks being investigated plus, where applicable, owners brought before the courts."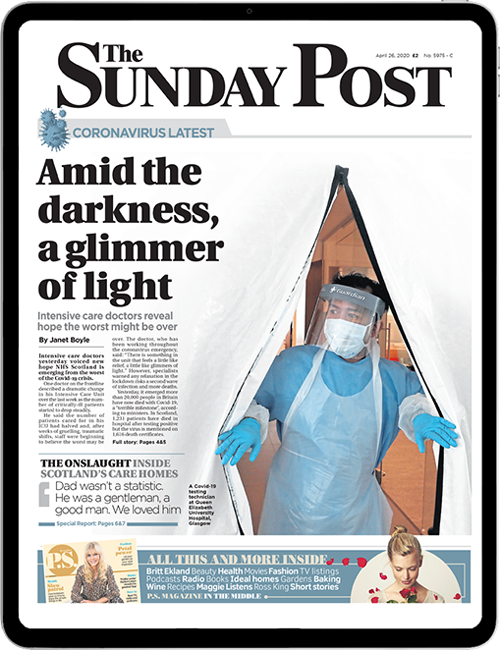 Enjoy the convenience of having The Sunday Post delivered as a digital ePaper straight to your smartphone, tablet or computer.
Subscribe for only £5.49 a month and enjoy all the benefits of the printed paper as a digital replica.
Subscribe