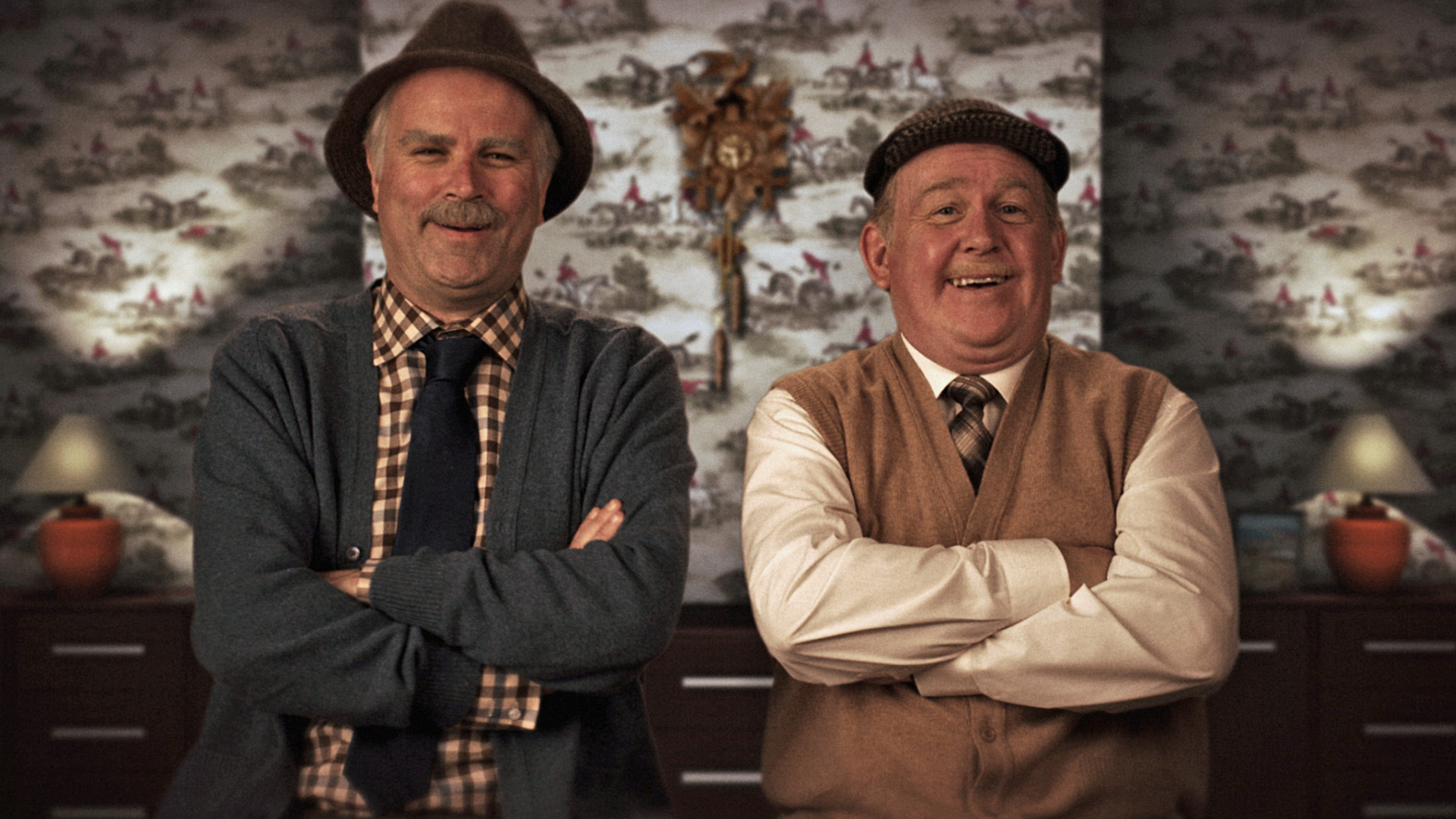 Last night saw the final episode of Still Game gracing our screens.
After almost two decades of laughter, touching moments, and innumerable catchphrases, the Craiglang favourites finally called last orders on Scotland.
The final episode certainly had some surprises – we finally got to see what quick-witted but always anonymous Meena actually looks like and the ending itself was a uniquely gentle farewell.
We won't give away too many spoilers in case you haven't seen it yet, but there's some camping, some burning limbs and some charity addiction all tied up with the bittersweet moments and comedy genius Still Game provides so well.
Fans across the country have taken to social media to pay their respects to the ending of the iconic characters, as deeply ingrained in our culture now as Tunnocks Tea Cakes and Irn Bru.
However if you're staring into the depths of despair at the thought of no more Jack, Victor, Isa, Navid, Tam and Winston, fear not – there's the live show at the SSE Hydro in September and October, with two extra dates now added to the run.
You can get tickets here. 
Still Game. The most successful sitcom to ever come out of Scotland. Congrats on the phenomenal success. Here's to a belter if a last episode. #StillGame

— Jordan Young (@joskyn100) March 28, 2019
'He who hingeth aboot, geteth hee haw' #StillGame lives on in my hometown Beith.
Thanks for a magical journey & all the laughs @FordKiernan1 @greghemphill96 @McCarryJane @govindajeggy @MrMJCox @GavsterNo1 pic.twitter.com/HcMExHUJCk

— Gordon Robertson (@gordo_rob) March 29, 2019
No going to lie #StillGame final episode was an emotional rollercoaster. Literally feel like part of my childhood died tonight. Thanks for the memories and EPIC quotes ???? @GavsterNo1 @govindajeggy @FordKiernan1 @greghemphill96

— Iain Glen (@glen1873) March 29, 2019
Huge Congratulations to @FordKiernan1 & @greghemphill96

Thank You for Giving Me the Chance!

Still Game Finishes Tonight 10pm.
After 9Series!@BBCScotland #thatsplenty #methadonemick #stillgame pic.twitter.com/1TX1ng6EFE

— Scott Reid (@ScottReid93) March 28, 2019
The end of an era. I could have got cast as James Bond and i'd still get recognised more often for being in a 30 second scene in #stillgame All the best to the Craiglang gang and thanks for all the laughs over the years. Can't wait to see what they do next x pic.twitter.com/4E0NsxdSH6

— Tom Urie (@mrtomurie) March 28, 2019
The last episode ever and we have to say goodbye to our friends who have always made us laugh and almost made us cry. My eyes are stinging a little listening to that lovely Dylan outro. Best thing to come out of Scotland since Tunnocks and Dalglish. Sail on J&V. #StillGame

— nasher (@babylonpink) March 29, 2019
#stillgame and the after show have me in floods – a joyously sad adieu. We've seen Meena! It was all in Methadone Mick's imagination and it ain't over till it's over – c u at the hydro x

— Matthew Wright (@Matthew_Wright) March 28, 2019
That final ending to #StillGame was perfect pic.twitter.com/F21v9LtNah

— Damian North ? (@Damian_North) March 28, 2019