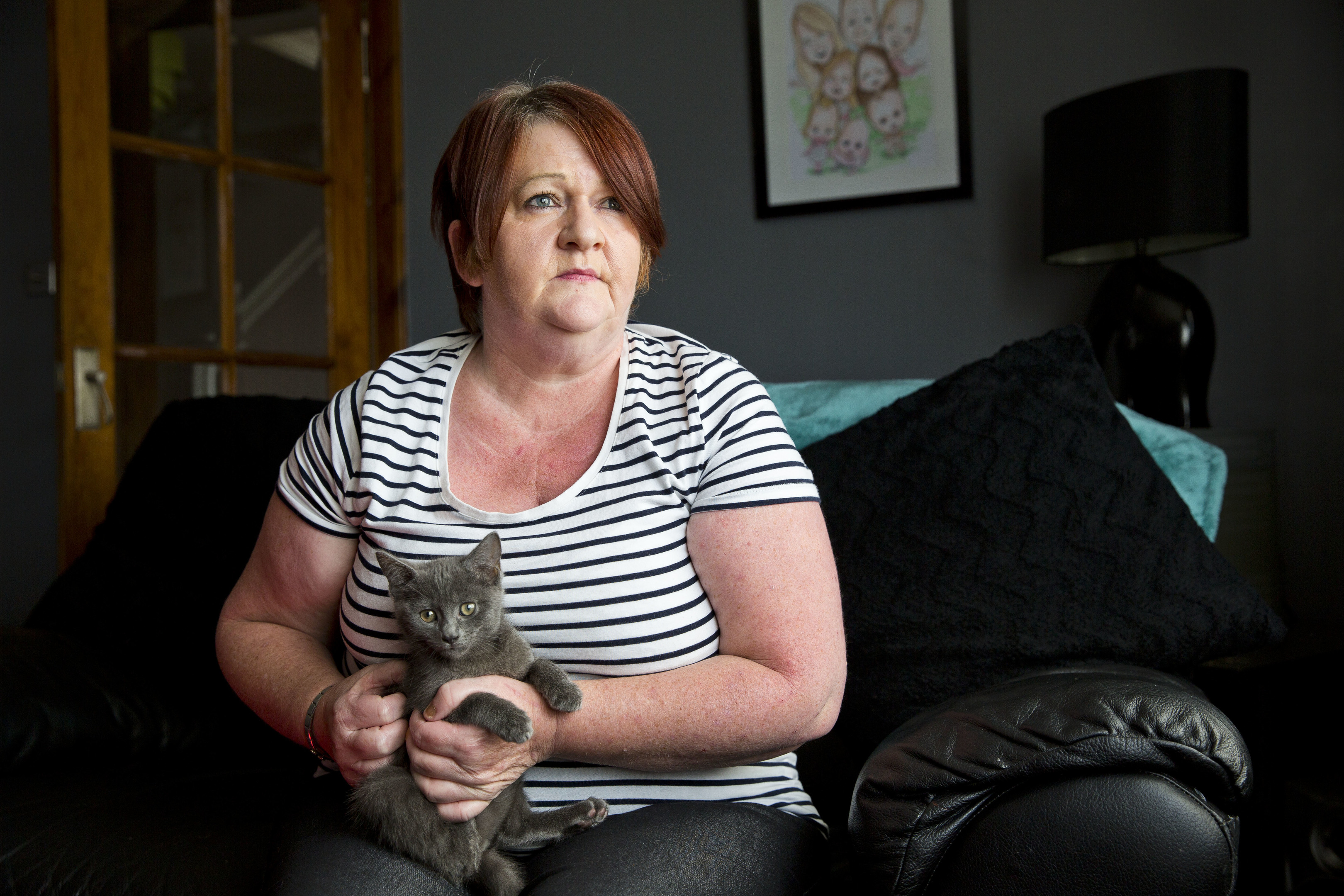 WHEN her sister Caroline died at just 35, heartbroken Anne Devlin sadly accepted she had died of natural causes.
Doctors blamed a brain haemorrhage after Caroline had died suddenly in bed. Her boyfriend Robert Trigg had helped to support her at the funeral.
Six years later however, when another girlfriend of Trigg, Susan Nicholson, died in remarkably similar circumstances, Anne felt an awful chill.
Breaking her silence after Trigg, who had a long history of violence against women, was finally convicted of Caroline's manslaughter and Susan's murder, Anne, of Cumnock, Aryshire, said: "When we heard that another of his girlfriends had died in the exact same way, we just knew.
"How could the police have failed to see what they were dealing with?"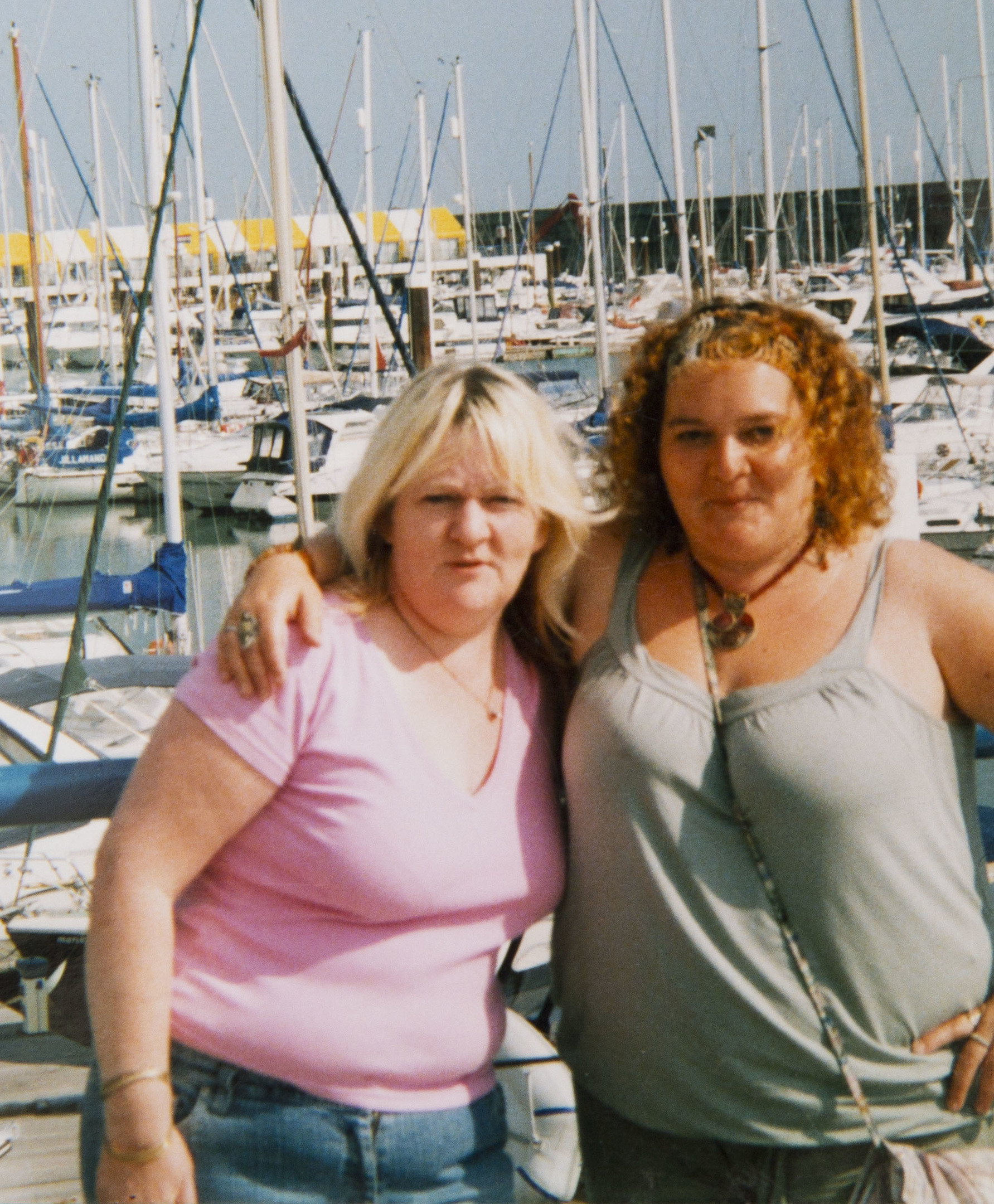 At the time of her death, Caroline's mum Jean had been suspicious but was brushed off by the police.
Jean, from Auchinleck, East Ayrshire, said: "Instead of being taken seriously, I was told they were too busy to talk to me.
"My daughter had been killed and police refused to listen to me."
Jean approached police in Caroline's home town of Worthing, East Sussex.
She said: "I made an appointment to see a police sergeant.
"But when I arrived at the station front counter, I was handed a phone and expected to talk about my suspicions in front of strangers reporting lost dogs and car thefts.
"When I asked if I could talk in private, the sergeant on the phone said he was too busy. I left feeling dismissed.
"It was when I read of Susan's death that I knew I had to tell police.
"I refused to believe two of Trigg's girlfriends had died of natural causes.
"The chances were hugely remote.
"It later emerged that Trigg had a track record of violence against women going back two decades. Long before killing my Caroline."
Caroline, 35, born and raised in Auchinleck, was in a relationship with Trigg after meeting him in her adopted town of Worthing in West Sussex.
She lived in the town with her four children Gemma, then 16, Jordan 13, Cody, 10, and Brandon, nine. But her relationship with Trigg was marred with his violent outbursts.
Neighbours reported he would erupt and lash out while drunk.
Caroline was found dead in bed in 2006 by Jordan as he prepared to make her a Mother's Day breakfast.
Trigg sat on the stairs of Caroline's home drinking coffee and told the children he had found her lifeless.
A post mortem reported she had died from a brain haemorrhage.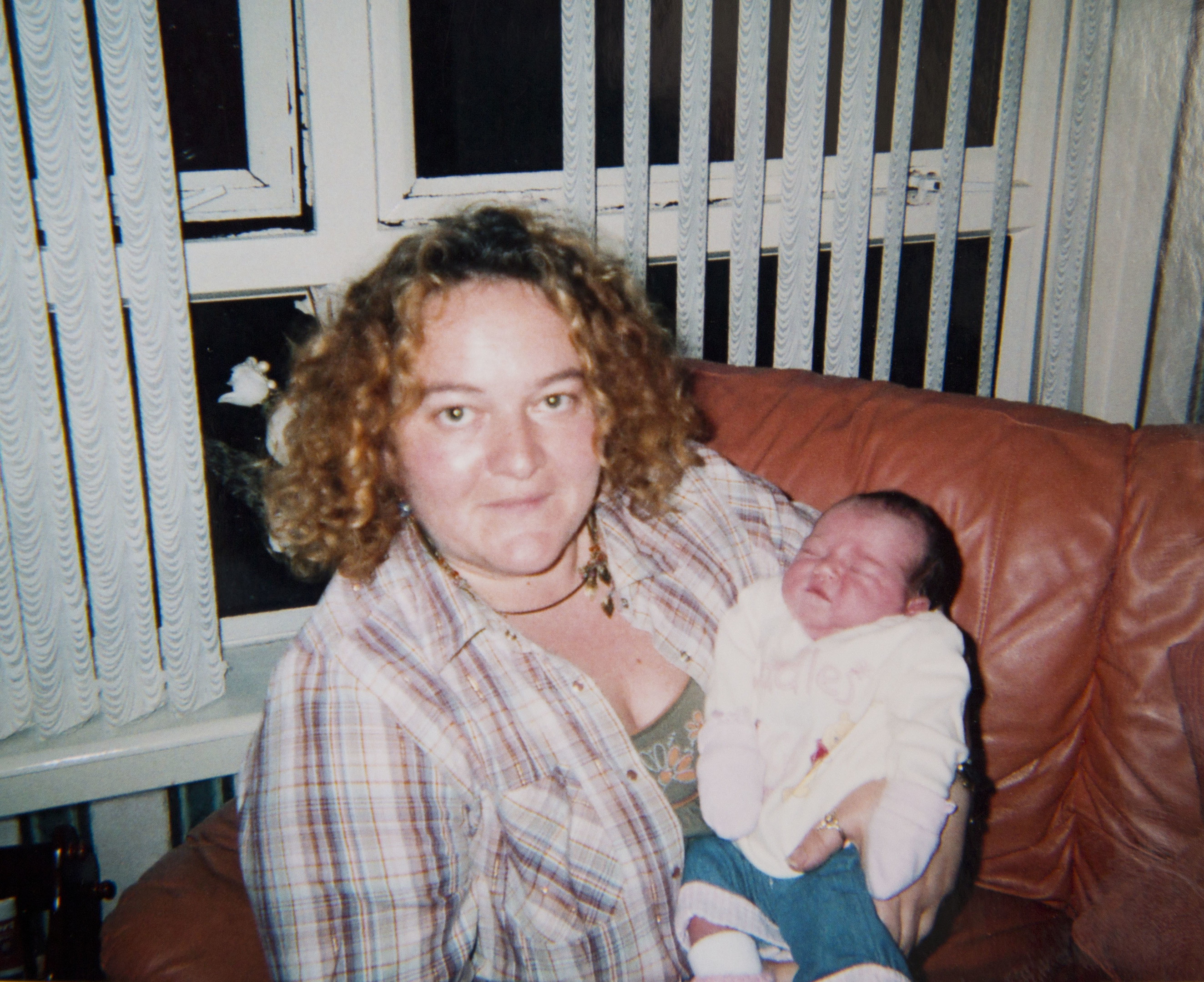 Sitting in her home surrounded by family photos, Jean added: "When I heard that another of Trigg's partners, Susan Nicholson, had died, I knew Caroline had been killed.
"I contacted her grieving parents, Peter and Elizabeth Skelton.
"They too refused to believe their daughter had not been murdered."
Trigg had told police he accidently smothered Susan as they slept on a small sofa. Despite the Skeltons' protests an inquest found that Susan had died accidently.
Both families were distraught that Trigg was not being investigated.
Justice for Caroline and Susan only came about when the Skeltons spent their life savings hiring top pathologist Dr Nat Cary to examine their deaths. Caroline's true cause of death had been overlooked in 2006 because the coroner had ordered a basic post mortem usually carried out on non-suspicious deaths.
The authorities opted for a cheaper one to save £4000 on a Home Office-appointed pathologist.
Trigg was convicted of the manslaughter of Caroline and murder of Susan and jailed for 25 years in July.
Anne, 51, continued: "I miss Caroline so much. We are devastated that Trigg had been allowed to go free after killing my sister and Susan.
"I will never understand how a man with such a record of violence was allowed to kill two women and brutally batter others.
"We heard in court that he had a record of violence going back two decades. He had battered Caroline in the run up to killing her and the police knew this.
"Yet they dismissed her sudden death as a brain haemorrhage, when he had struck her on the back of her head. Caroline had lain in the mortuary for four days while police and coroner officials argued over the post mortem."
Dr Cary, who conducted a review of the post morems of Hillsborough victims, examined Caroline's post mortem results and decided she had died from asphyxiation.
He said in court: "This could be pressure on the nose and mouth or the face being pushed into something, but it could also be from chest compression."
He had found similar injuries in Hillsborough victims.
He also stated that Susan did not die from accidental suffocation.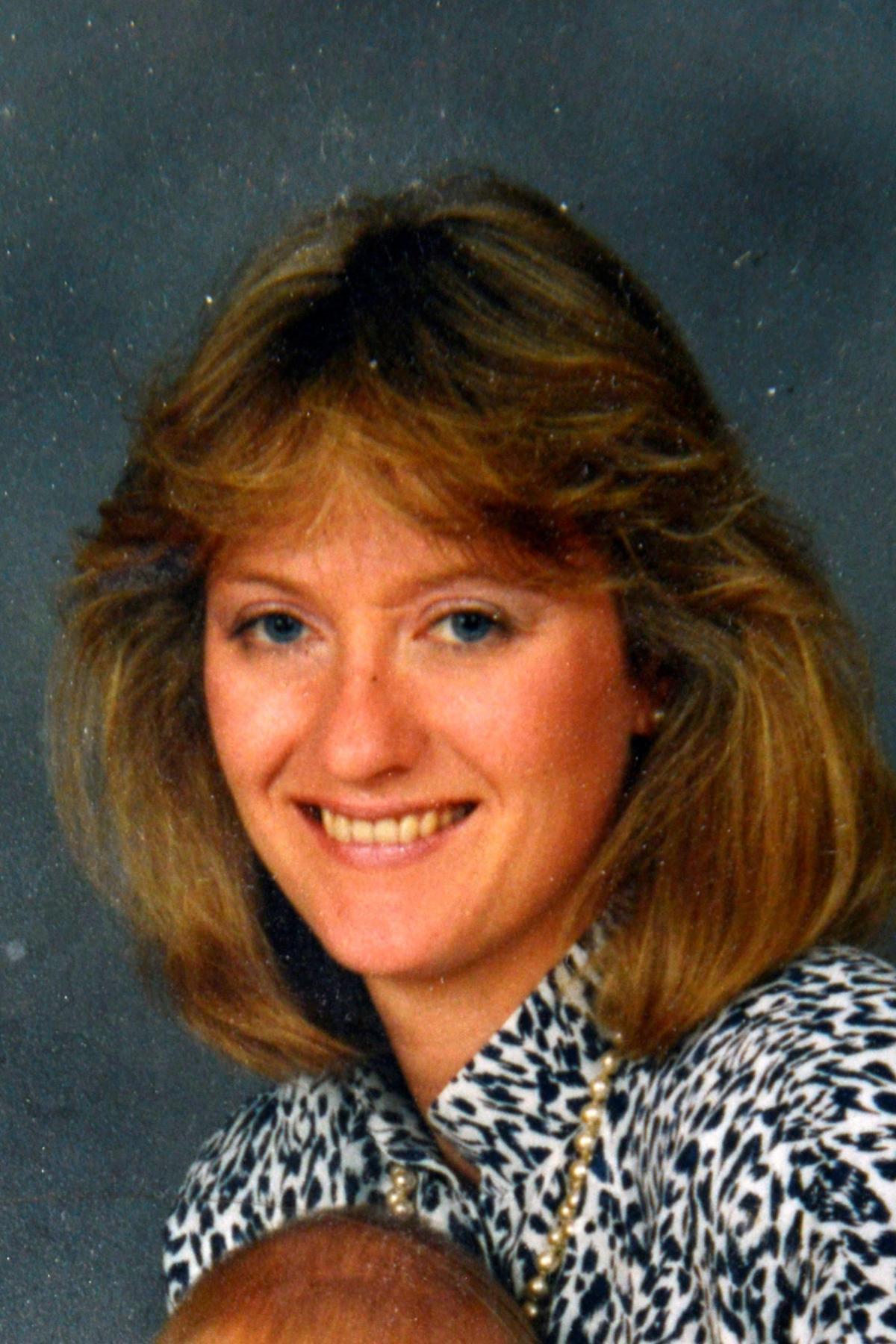 Jean said: "Trigg had been battering women since the age of 17, going back to his first partner.
"But he was never jailed and should have been locked up and deemed a danger to women.
"If he had been locked up, Caroline and Susan would be alive today.
"It defies belief that police allowed him to continue to kill women."
Anne adds: "It defies belief that relatives have to pay to get justice.
"Caroline never deserved any of this. She was kindness itself and always put others first.
"Her four children have had to grow up motherless. We rallied round to care for them but they should have had their mother.
"They have grown into wonderful kids Caroline would be so proud of.
"I will never forgive Trigg for what he has done to our family."
Sentencing Trigg at Lewes Crown Court, Justice Ingrid Simler told him: "The grief and sadness of these two families will never leave them.
"These were senseless deaths and nothing can now restore their lives nor can any part of this sentencing process restore them either."
A spokesman for Sussex Police said: "Reviews are being conducted into how the case was handled and the complaints prior to the police investigation."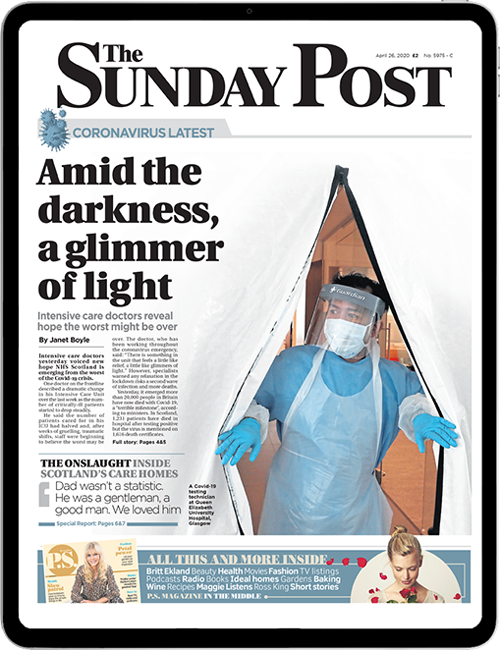 Enjoy the convenience of having The Sunday Post delivered as a digital ePaper straight to your smartphone, tablet or computer.
Subscribe for only £5.49 a month and enjoy all the benefits of the printed paper as a digital replica.
Subscribe