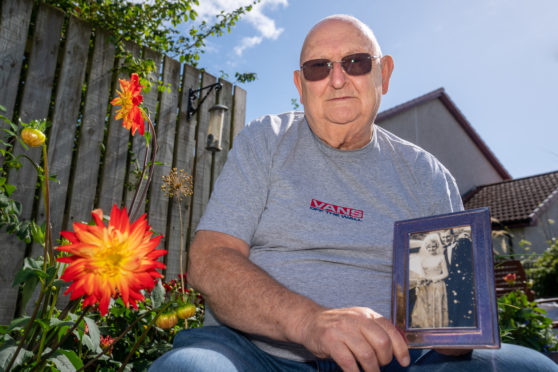 Anxious families of people with dementia who have been isolated in care homes during lockdown have called to be considered as equal partners in care of their loved ones.
The National Dementia Carers Action Network (NDCAN) says family members can make as valuable a contribution to the support of their loved ones as care home staff and other professionals and that they should be supported to do so.
The call comes amid growing evidence that the stress caused by lockdown accelerated a decline in health for care home residents living with dementia.
NDCAN said: "We are a vital part of the system but our contribution seems very low on the priority list currently and the role we can play in caring for our loved ones needs to be recognised.
"Our wellbeing is also affected by being excluded from their lives. We have cared for these people 24/7 and know their needs so well – we can be their voice and are part of their history and what makes them who they are."
More than 45% of Covid-19 deaths in Scotland since the start of the Covoutbreak have occurred in care homes.
Hundreds of people diagnosed with dementia and related conditions died in homes.
Scotland's leading dementia charity Alzheimer Scotland has also voiced concerns that lockdown measures led to increased levels of distress, loneliness and isolation for people with dementia.
NDCAN member Janette Kean said: "In many care home settings family members are referred to as 'visitors' but we are so much more than that.
"We have been excluded from their homes with no consultation and we know that many people with dementia have given up as a result. When someone has advanced dementia, they may be unable to make or communicate informed decisions of their own.
"Even when we have appropriate powers of attorney or have been appointed by the court as a guardian, our views are often being disregarded."
Jim Pearson, Alzheimer Scotland's director of policy and research, said: "This reflects what our 24-hour Freephone Dementia Helpline volunteers and local staff have been hearing first-hand.
"The existing Scottish Government guidance already allows for essential visitors which, if implemented consistently, would recognise the value of carers as equal partners."
---
Ian's story
"I was sitting in Wilma's summer house the other day, just listening to music, when, all of a sudden, the tears came."
This week Ian Dall will do something he has been unable to for five months.
The retired engineer will finally be allowed to see his wife Wilma, say hello, and tell her he loves her.
Ian, 75, of Balmullo, Fife, is one of thousands of people kept apart from loved ones who were left isolated in care homes as Covid-19 struck.
He and Wilma have been inseparable over the course of their 55-year marriage.
Since the first week of March, though, Ian has faced the agony of knowing that while 76-year-old Wilma is alone in a care home a few miles away, he can't be close to her. Wilma, who has Alzheimer's, is no longer able to meaningfully interact with her husband.
Until lockdown, he was able to comfort her, during visits to the care home in St Andrews.
Ian said: "Wilma has a living will and requested no intervention and she has had respiratory pneumonia a couple of times. The last time the doctor had prescribed medication to ease her way out. That was on my mind. Would I have to make the decision that there wouldn't be any intervention?
"That caused a few sleepless nights. There's only one thing worse than the state she's in now and that's not having her. She's bed-bound. On visits all I could really do was hold her hand, stroke her face and try to comfort her."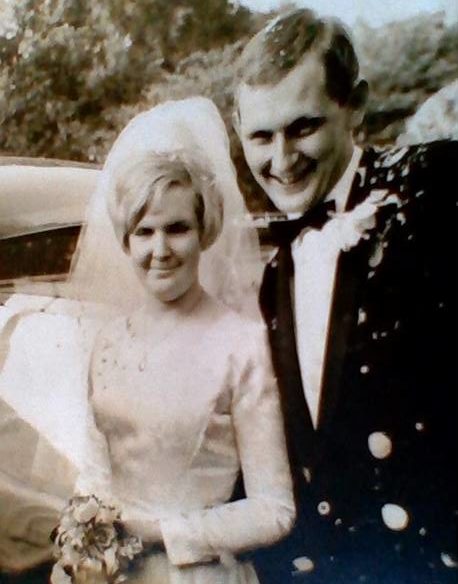 Ian admits that in his darker moments he feared he may never see Wilma again. He said: "I built a summer house for my wife some years ago, which we laughingly referred to as 'Wilma's Shed'.
"I was sitting out there the other day with some music on and all of a sudden the tears came.
"I was a manager in an engineering company which employed 900 people and I have always thought of myself as a fairly tough old cookie.But I am not as hard as I thought I was."
Of this week's reunion, Ian said: "I am worried about having to wear a mask but she is used to seeing the staff like that so it might not be a problem.
"It will be joyous. It is a day I thought I might not see, I am getting emotional just thinking about it. It will just be lovely to see her."
Football fan Ian and Wilma met when he travelled to Glasgow to watch Hearts beat Kilmarnock 1-0 in the 1962 League Cup final.
Wilma was Ian's pal's sister but he said it was "hate at first sight" as she was a "weekend beatnik" who worked in the Mitchell Library in the city and wasn't impressed as Ian was "a fitter with grease under the fingernails".
But they fell in love and wed in 1966. They have two sons, Stephen and Stuart.
Ian, a member of the National Dementia Carers Action Network, has backed calls for family carers to be viewed as equal partners in care.
He said: "Since day one, everything has been a fight. I have been there to do it but I know others with nobody to speak up for them."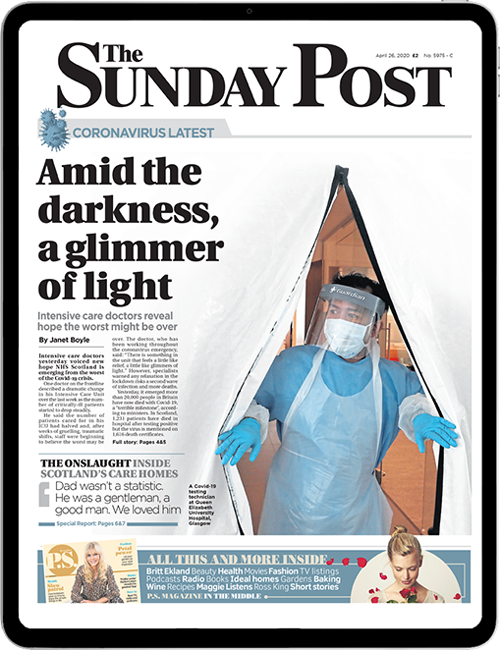 Enjoy the convenience of having The Sunday Post delivered as a digital ePaper straight to your smartphone, tablet or computer.
Subscribe for only £5.49 a month and enjoy all the benefits of the printed paper as a digital replica.
Subscribe