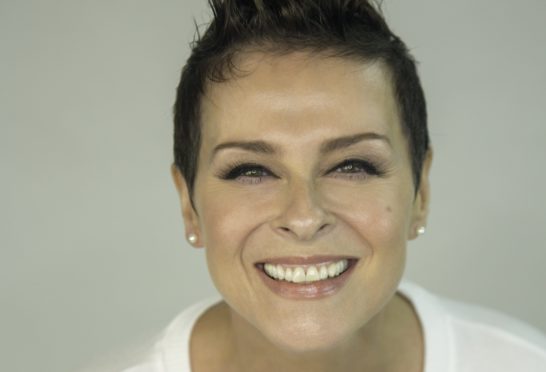 As she sings on her most famous song, Lisa Stansfield has been around the world.
But in real life she had no need to search for her baby, because he's been beside her all along.
As the straight-talking Northerner prepares to celebrate the 30th anniversary of that international chart-topper and her debut album, Affection, with a UK tour, she says having Ian Devaney – her songwriting partner and husband – beside her has made the experience even more special.
"For me and Ian, we've been through all of this together, made all of the music together," said the soul singer. "This is a very significant year for us and that's prompted us to think about stuff and we've realised it's quite ridiculous what we've done.
"It's been really nice looking back, so this tour is going to be a celebration of 30 years so far."
Having Ian, who Lisa went to school with, beside her professionally as well as personally has made navigating the machinations of the music industry much easier.
"I think if there are two people who have the same concept and ideas, when everyone else is understanding what you do only 75% of the time, it makes it less difficult," she said.
Born in Manchester in 1966, Lisa's family moved to Rochdale when she was 12 and two years later she won a local talent contest, which led to her first recording contract.
She released her first single in 1981, and then signed with major label Polydor, but none of her singles charted.
Lisa became co-presenter on TV show Razzamatazz, but left to continue pursuing her music career.
After marrying and quickly divorcing Italian costume designer, Augusto Grassi, in 1987, she returned to Rochdale and formed a band with Ian and his friend, Andy Morris, called Blue Zone.
They appeared on a song by Coldcut, which went to number 11 and, as a result of that success, Lisa was persuaded to try her luck as a solo act.
The wave of success that followed almost swept Lisa away.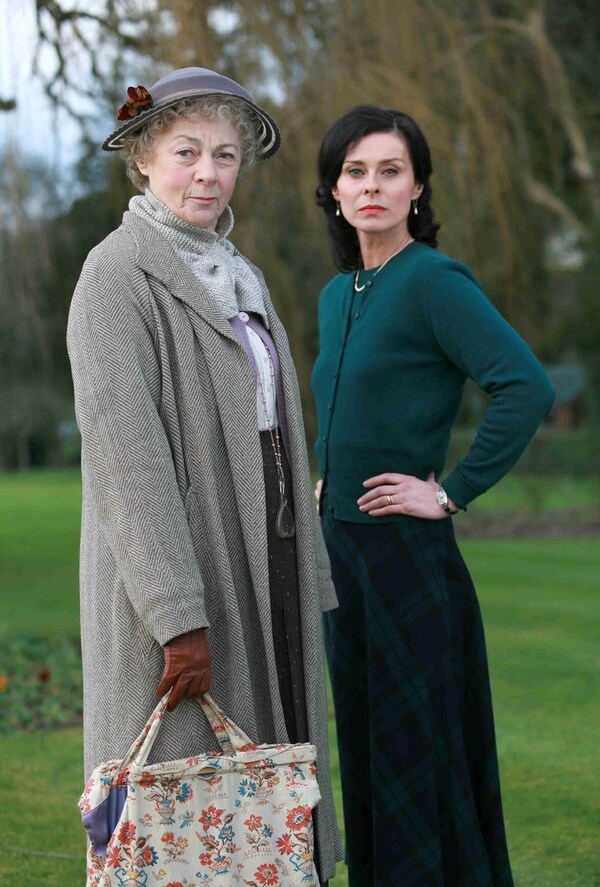 "I suppose I've been professional since I was 14 and when I went massive I was about 24, so it was 10 years of working very hard," she said. "Nothing ever prepares you for it, the enormity of becoming famous like that.
"It's unbelievable and there's nothing you can do about it.
"It's like a rolling stone that grows bigger and bigger and faster and faster, and you just have to jump on it.
"I semi-enjoyed that part of my career. I don't think I would ever want to go through it again.
"I'm not the sort of person who enjoys the adulation. I sort of get embarrassed to have people fawning over me, I find it strange.
"I never wanted to go solo, I always wanted to be part of a team, and then suddenly I was in that position and there was nothing I could do about it. I had to get used to it quickly."
Affection was released in November 1989 and has since sold five million copies. As well as mega-hit All Around The World, the album contained four more hit singles, This Is the Right Time, Live Together, What Did I Do to You? and You Can't Deny It.
Lisa was never afraid to stand up for what she believed in when it came to dealing with record company bosses.
"One of the biggest things people admire is integrity and character. If someone respects what you do, they want to respect the person, too.
"I've always stuck up for my integrity – I've said no a million times more than I've said yes."
The whirlwind of success continued into the early 90s, with second album Real Love producing several more hit singles, a song on The Bodyguard soundtrack, and a host of awards.
While recording her third album, So Natural, in Ireland, she decided she wanted to move across the water to escape the glare of the spotlight.
"We wanted to get away from everything and I said to Ian, let's look at houses here.
"We went into this one house, and we didn't know whereabouts in Dublin it was, but it was beautiful and we moved in.
"We ended up having some very famous neighbours, but everyone was very accepting and no one ever wanted to talk about work. Let's talk about politics, let's talk about this and that instead.
"It was so refreshing not having to talk about yourself all the time."
Speaking of politics, it's only when this subject comes up that Lisa's famously unfiltered language and forthright views come to the fore.
"This Brexit thing is just vile. I really believe a handful of people who don't live in the real world are ruining a whole nation, for their own ends.
"It incenses me and I shake all the time when I think about it.
"Theresa May makes Margaret Thatcher look like Mary Poppins."
Lisa continued to record new material while also moving into acting, appearing in productions as diverse as an episode of Miss Marple and The Vagina Monologues in the West End.
She and Ian eventually married in New York in 1998 and they moved back to London, as well as maintaining a presence in Rochdale, a place she is proud to call home.
"Rochdale gets a bad rap, but a lot of it is blown out of proportion," she insisted.
"The media don't always look at the positives, like the new shopping centre going up or the music festival we have, which has a lovely atmosphere.
"We have our own great studio in Rochdale, where we record all the albums."
Her eighth album, Deeper, was released last year but for now she's concentrating on the past.
As well as playing the songs from Affection on her autumn UK tour, she'll also be appearing with other breakout acts from the 80s at this weekend's Rewind Festival in Perthshire.
"I've never really done one of these festivals before, so I wanted to see what they were like," she added.
"I'm looking forward to seeing people from that time, my time.
"As a fan of all that, I think it will be quite magic."
And when Lisa sings the opening notes to her most famous song, every person in the crowd will no doubt share that feeling.
---
All Around the World
When a song becomes as big as All Around The World, it can overshadow anything else the singer ever does.
So how does Lisa really feel about the track that made her famous?
"It's like a family member – sometimes I can go out to dinner with it, get drunk and have a lovely time, while other times I just have to take it and carry on," she smiled.
"Sometimes I sing it and understand why people really love it, and I feel so proud that Ian and I wrote it.
"There's something about it, and I don't know what that is. You can't ever do it again.
"Other magical things come along, but in a different way."
And she is just as proud of Affection, her debut album, as she was 30 years ago now.
"I said it then and I'll say it now, to have a part of yourself floating around out there for everyone to enjoy and knowing so many people still do enjoy it is a huge compliment.
"The response it has to this day still inspires me to keep pulling music and emotion from myself and share it with others if they want to share it with me. It feels right to celebrate it.
"Life is a cycle and music is like that. Right now, in this current climate, Affection makes complete sense."
---
Rewind Festival, Scone Palace, Perthshire, Fri-Sun. Affections 30th Anniversary Tour, Glasgow Royal Concert Hall, Oct 28