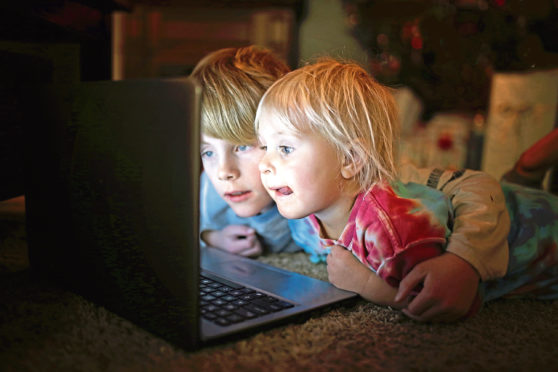 We can do pretty much anything now at the touch of a button.
From smartphones to TVs and tablets, whether at home or at work, we're surrounded by screens all day long.
But as good as they are for helping us be productive, keep in touch and learn, it seems too much screen time can be bad for our mental health.
Dr Keith Grimes, an experienced GP and technology expert, said: "There's always been a lot of interest in how much time people spend looking at screens, going all the way back to the invention of the TV.
"Since the invention of the smartphone, it has become much easier to spend time looking at a screen, and the numbers have risen sharply.
"We have also seen a move towards jobs that require the use of a computer, and the national lockdown to combat Covid-19 has increased things still further.
"In adults, some studies show up to 11 hours per day of screen time for those that use computers for work.
"A study from the Royal College Of Paediatrics & Child Health reported that, on average each day, children spent two-and-a-half hours on a computer, three hours on their phones, and two hours watching TV…a whopping seven-and-a-half hours!"
Dr Grimes, medical director at Babylon Health, said it can be hard to establish how much screen time is too much, but this can be determined by whether it is having a negative effect on your sleep, behaviour, concentration or mood.
"We're seeing more problems relating to screen time. People are having to work from home, or if they've been furloughed they're watching more TV and spending time online," he said.
"This was especially true during the more restrictive lockdown. Children have been unable to go to school and many have increased their screen time for education as well as entertainment and distraction. It's hard to find a good use of your time when you aren't allowed to leave your home!
"The stress of lockdown means many people are spending more time online or social media watching the news, which can worsen anxiety and mood.
"Screen time is known to have a negative effect on the amount, and quality of sleep. Simply put, the more time we spend using screens, especially late at night, the worse our sleep. People snack more when using screens, which can lead to weight gain, they also forgo exercise.
"Much of the effect of screen time comes from the fact that people don't do more healthful activities as a result – they sleep and exercise less, and they eat more."
Studies show a link between increased screen time and obesity among adults and children alike. And blue light from screens can have an effect, too.
"The light from computer and TV screens contains blues which disrupt melatonin production in the body. Melatonin is a chemical that is important to help regulate the sleep cycles," said Dr Grimes.
"The theory is that screen time in the evening and night disrupts this normal cycle, and insomnia can result. In some phones and tablets you can adjust the screen so the blues are reduced, which is thought to help counter this, although there is no good scientific evidence for that.
"What works better is simply avoiding the use of screens in the lead up to going to bed. This is especially important for children."
Doctors and scientists around the world differ on the recommended amount of safe screen time. While there is no hard and fast rule, it is sensible to set limits.
"I find that it is best to tailor it to the individual circumstances of my patient," said Dr Grimes. "If screen time is having negative effects, it makes sense to make some changes. I advise avoiding using devices with screens in the hour before bed.
"Make sure you take regular breaks and, if working from home, make sure your work space is optimised to reduce neck and shoulder pain.
"Use the tools on phones and tablets to reduce the blue light emitted in evening hours, and set limits on the time you spend with certain apps or games consoles.
"If you're finding your anxiety is high, consider stepping away from social media for a while to decrease that source of stress.
"If you find this difficult or have any other health worries about you or your children, speak to your doctor who can advise you."
---
For more health information visit babylonhealth.com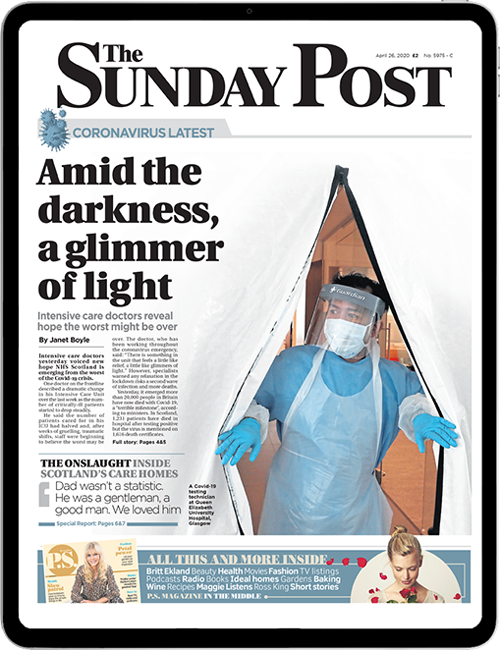 Enjoy the convenience of having The Sunday Post delivered as a digital ePaper straight to your smartphone, tablet or computer.
Subscribe for only £5.49 a month and enjoy all the benefits of the printed paper as a digital replica.
Subscribe