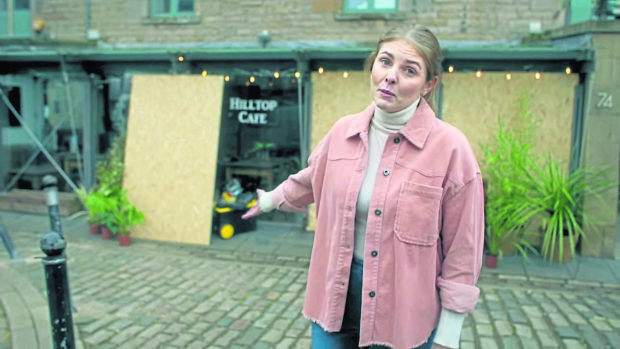 Most young people have no idea what the Scottish Government's flagship public health message means, according to an opinion poll.
Ministers have spent £1.65 million on the campaign – based on the FACTS acronym – intended to drive home the steps that can be taken to curb the spread of Covid.
However, a poll for The Sunday Post has revealed 51% of 16 to 24-year-olds have no idea what any of the letters stands for while eight out of 10 do not fully understand the message.
More than half of 16 to 24- year-olds cannot say what any of the letters in the Scottish Government's FACTS acronym stand for and 81% are unable to name all five key messages.
The findings of polling firm Survation suggest the vital message is failing to get through to younger people, seen as key in the battle to stop the spread of Covid.
FACTS stands for: Face coverings in enclosed spaces; Avoid crowded places; Clean your hands regularly; Two-metre distancing; Self-isolate and book a test if you have symptoms.
However, the message has been criticised as being overly complicated compared to the UK Government's Hands, Face, Space slogan.
Across Scotland, 40% of all 1,010 respondents said they knew what all five letters stood for. Sixteen per cent knew three or four and 13% knew one or two.
Almost a third – 31% – were unable to explain any of the slogan's letters.
Among the 25 to 34 age group, 41% said they knew what all five letters stood for, but 29% had no idea.
The best result was among 45 to 54-year-olds, with 48% knowing all five while 24% knew none.
There were also regional variations in the awareness of FACTS with 38% of people living in the south of Scotland not knowing any of the letters compared to 27% in the Highlands where 44% knew all five.
Public health experts and marketing experts say the results suggest the campaign may be failing to get through to young people, in particular.
Earlier this month First Minister Nicola Sturgeon insisted FACTS, which she repeats at her daily, televised briefings, was working after being quizzed in parliament by MSP Liz Smith.
Ms Sturgeon said the government's own polling showed a good understanding of the key messages, and that the Scottish Government had just launched new TV adverts for the FACTS campaign.
Ms Sturgeon was herself critical of the UK Government's change of message in May from "Stay Home" to "Stay Alert", saying the new slogan was "vague and imprecise". Since then UK ministers adopted Hands, Face, Space.
But Ms Smith said: "FACTS is too wordy, and this poll shows the message is only reaching just a small number of the 16-24 age group, the very group that will soon be travelling all over the country to be home for the festive season. This is very worrying.
"Messaging is becoming increasingly vital, especially as the vaccine comes online and we have to have a better way of getting the basic information over to younger people in particular more effectively. We have to get this right."
Danny Meadows-Klue, chief executive of the Digital Strategy Consultancy, said the key way of reaching young people was through social media, rather than television.
He said: "If just 18% of people aged 16-24 knew, then there's probably a weakness in media channel selection. Landing the message about restricting social freedoms is tough, and for a more socially active younger audience it's all the more important that the message gets to them in the right channel and in the right way.
"In communications strategy you go where the audience is. For a teen audience living on social media and following social influencers, that's well understood."
Public health professor Allyson Pollock said: "I couldn't tell you what FACTS stands for. It is a very complicated message. I don't get it.
"It doesn't tell us anything about the facts at all. Facts is a word anyway so it's very misleading to use an existing word as an acronym which doesn't relate to what the message is about. However, I understand what Hands, Face, Space is."
John Morrison, managing director of the PR company Morrison Media, said: "For me, FACTS doesn't work because it uses too many letters, with too many words behind them. It's not memorable because it's too complicated. The English version – Hands, Face, Space –is shorter, catchier and has the power of threes. But I'm not sure if it conveys the seriousness of the situation."
He said the messaging to younger people had been "difficult to follow".
Michael Kelly – the then-Lord Provost of Glasgow who launched the famous "Glasgow's Miles Better" marketing campaign before going on to run his own PR firm – said: "The low percentage of young people who seem to be understanding the message is a concern and FACTS is clearly not getting through to them effectively enough.
"Older generations tend to still rely on mainstream media such as newspapers but some of the younger generations rely instead on often misleading information passed from their friends or inaccurate and even fake advice circulating on social media."
The Scottish Government said: "This poll shows 70% of people can name some or all of the five key behaviours set out in the FACTS campaign and 40% can name all of them – clearly, this is welcome and supports our own independent research which shows the majority of people not only support and trust this advice, but it has been successful in influencing their behaviour.
"Evaluation showed 75% of people were aware of the campaign, 81% know the behaviours and 83% of people said it had changed their behaviour.
"While we welcome the additional awareness brought by Hands, Face, Space it is also important to remind people to clean surfaces as well as hands, to stay at least two metres away from others, to avoid crowded places and to self-isolate and book a test if they have symptoms, which is why we include those behaviours in FACTS."
---
Slogan fatigue has diluted the government's vital message
By Lucy Chapple, head of strategy at Stand Agency, a communications consultancy.
Any good pub quiz includes an acronym round. This is because recalling words behind common acronyms is notoriously difficult.
It's perhaps surprising then that the Scottish Government chose a wordy five-letter acronym to deliver what is a relatively simple message to a highly-engaged public about how to stay safe during the pandemic.
Whilst not knowing what "NASA" stands for could lose you points at a pub quiz, the public not grasping the meaning behind "FACTS" is a significant failing with serious consequences.
Directive acronyms have a place as an effective mass communications tool for the right audience, but only if the acronym is both clear and compelling. The risk of hinging the latest Covid-19 health campaign on an acronym like FACTS, is that it doesn't translate to mass recall and that it is perceived, especially by younger people, as infantilising.
Many are comparing FACTS with the UK Government's latest slogan – Hands, Face, Space. Johnson's communication's team continue to utilise the "rule of three". Three is the smallest number required to make a pattern and lends itself to easy recall, and there lies its power.
The public has been overwhelmed by guidance that keeps changing, and there's an argument to be made that constantly rolling out new straplines has led to "slogan fatigue" and diluted the important message the government is trying to deliver. "Hands, face, space" is far more effective than FACTS as it is memorable and unambiguous.
---
Full poll data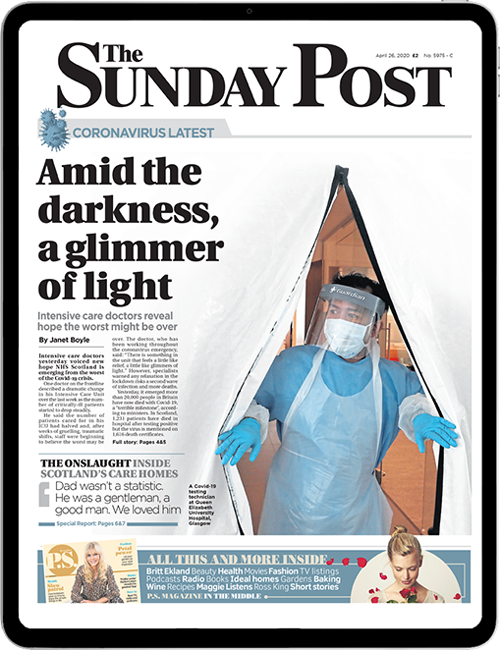 Enjoy the convenience of having The Sunday Post delivered as a digital ePaper straight to your smartphone, tablet or computer.
Subscribe for only £5.49 a month and enjoy all the benefits of the printed paper as a digital replica.
Subscribe