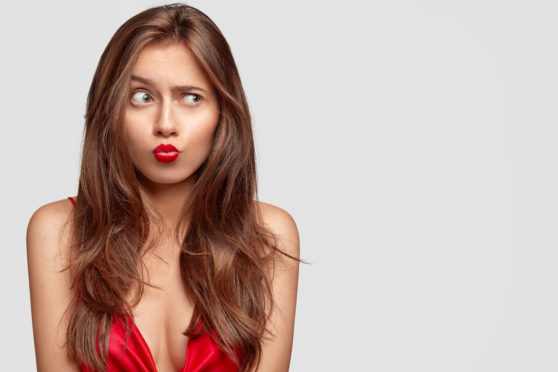 We spend our Sunday in yoga studios, pop to a spin class after work, and try to reach 10,000 steps a day, all in the name of keeping fit and exercising our bodies.
But, according to a leading beauty expert, stretching, massaging and working our facial muscles could be just as important for relieving stress, enhancing natural radiance and improving our overall wellbeing.
Since she was a pre-teen, make-up artist Nadira V Persaud has always used facial massage and workout techniques to boost her skincare routine and improve uptake of moisturisers, serums, and cleansers. Now, Nadira has collated her everyday exercises into her first book, Press Here! Face Workouts For Beginners, helping women of all ages to benefit from her top tips and tricks.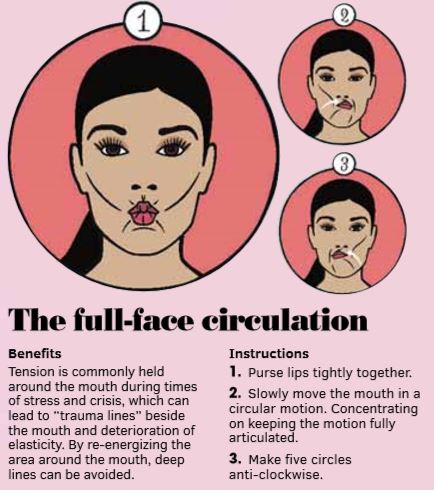 "I learned a lot of these techniques from my mother as a teenager," explained Nadira, who has worked with celebrities including Sienna Miller and Keeley Hawes.
"Every time I saw her do her skincare routine, I noticed there were pressure techniques and massage involved – it wasn't just about putting the products on the skin and leaving it to that. The routine was more like a ritual.
"My family's from South America and the Caribbean, and facial massages are something we all do to look after your skin. We always apply moisturiser in a certain way and in a certain direction, using massage techniques. We don't just pat on the skin and rely on the product to work."
Detailing workouts for everything from tired eyes to toning, the easy-to-follow guide can be used every day, in any order as part of a three-part skincare routine, and Nadira says there are many benefits to facial massage.
She said: "Once you've learned a lot of these techniques, you can easily incorporate them into your daily skincare routine. You become just that little bit more mindful about what you're doing – it's not just about relying on the potency of a product. The technique you use, how you apply it, and the method are all integral, too.
"The massages can be seen as a way of de-stressing the skin – after all, we all want our skin to look well rested. Our resting face is quite tense in certain areas, and once you release that tension the skin then oxygenates, improving the clarity of the skin and tone, and reducing puffiness.
"There are many benefits to the workouts but mainly it's about toning, defining, and also de-stressing."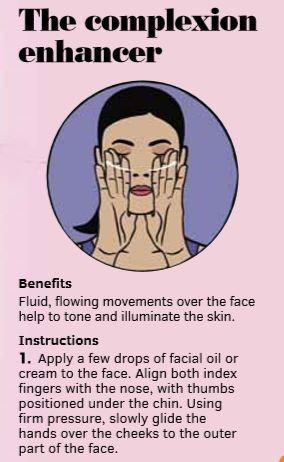 She added: "It is a book for beginners, so I've kept that in mind.
"The exercises are really easy to follow and eventually, after practice, you will see that, as well as applying the product, you are getting the benefit of the technique, too.
"One of my favourite exercises from the book is for full face circulation. It's one I would do at the bus stop, on my way to a meeting or going to a job. It's great for relaxing."
Press Here! Face Workouts for Beginners, Nadira V Persaud, Fair Winds Press, £11.99, is out now