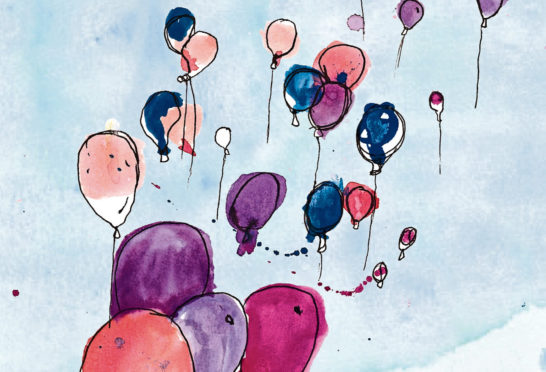 No matter our career, family or life aspirations, there's one universal goal that binds together our hopes, wishes and dreams – being happy.
However, although having a smile on our face and a song in our hearts may seem like a humble ambition, the pursuit of happiness is far more complicated and complex and, often, that little five-letter word with a very big meaning can feel just out of reach.
So, how do we say goodbye to worry and hello to happiness?
According to author Lois Blyth, the secret to living a more joyous life lies in developing "happiness habits" and actively choosing to "step away from unhappiness", something which she outlines in her new book, the aptly named, Be Happy.
"Happiness is like a riddle," explained Lois. "The more we want it and the more we seek it, the more elusive it becomes. And yet, when we are least conscious of looking for it, it can envelop us in a warm sense of contentment and belonging, making a single moment precious and valuable beyond measure."
With the anxiety, worry and stress of a pandemic currently occupying our mind, simply feeling happy has never seemed more elusive, but Lois says reframing our minds can ensure happiness is an achievable, everyday goal.
She continued: "Happiness requires you to adopt a new way of seeing the events in your life, involving a willingness to let go of the past and to recognise that things don't happen to you – they just happen.
"In our darkest hours we can choose to see the glimmer of light that tells us there is joy to be had, in every situation, and there is the promise of a happier outcome, if we choose to look for it."
Here, Lois shares just a few everyday "mood switchers" we can all use to feel a little brighter and lighter on dark days:
---
High in the Himalayas, nestled between India and China, lies the Buddhist kingdom of Bhutan. It is not a wealthy country, and it has a range of social and economic problems, but the people have been described as the happiest in the world.
This is partially due to the influence of the fourth king of Bhutan, who came to believe a country should be measured not only by economic success, but also by the level of contentment of its people. He travelled widely and was attending a conference in Havana when a journalist from India asked him about Bhutan's Gross National Product (GNP). The monarch is reported to have replied, "In Bhutan, we don't care about Gross National Product, we care about Gross National Happiness."
He went on to establish GNH as official government policy. It aims to balance spiritual and material care in the areas of social development, cultural preservation, conservation, and good governance.
Happiness really is something to smile about in Bhutan.
Mind your language
The moment you hear yourself think or say passive words such as I wish, should, might or can't, swap them for more active words, such as, I can, I will, I am. You will feel instantly happier if your choice of language puts you in control of your life.
Learn to say no
Busy people tend to say yes to things just because they can. Unassertive people tend to say yes because they can't quite manage to say no. A simple sentence, such as, "I won't be able to do that for you because I am already very busy/fully committed/doing something else," will get you out of trouble.
Awaken your senses
When your senses are alert, you feel more alive. Focus fully on what you are doing at every moment of the day. There is joy to be had in every task: the sight of a robin hopping about while you are weeding; the smell of the ingredients while you are baking; the sound of children chattering while discovering their world; the hug or touch of a friend or lover. Appreciating the small things awakens awareness of the bigger things, and helps to put us back in touch with our true selves.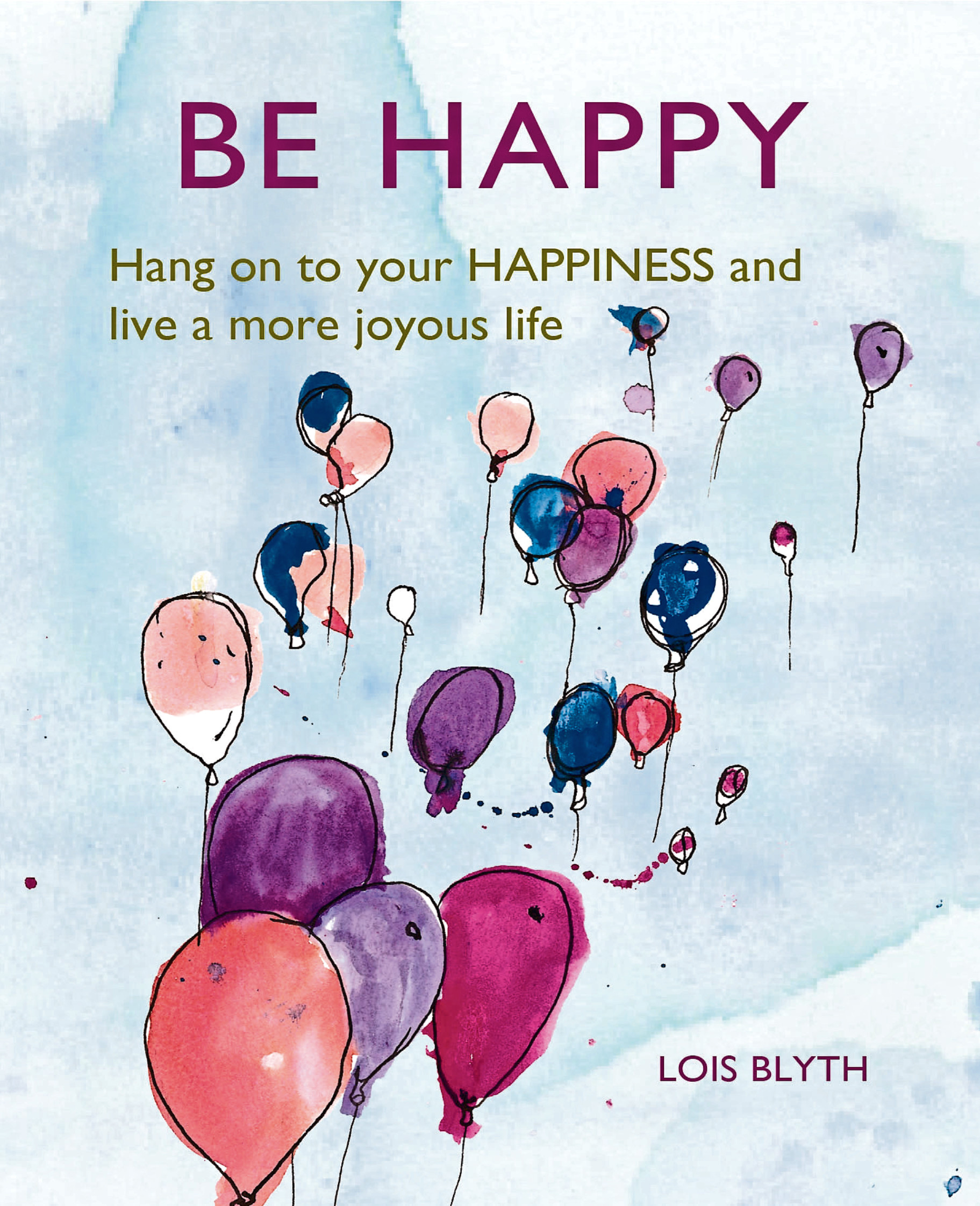 Relax, breathe, stand up straight
The body holds tension. When we feel anxious, our breathing becomes shallow and our shoulders rise. By taking deep breaths and shaking out the shoulders, you release tension, improve your posture, and feel lighter and happier.
Look after your body
Make time to have a soak in the bath, or a steaming power shower; keep your hair trimmed; wear your favourite shirt; massage your skin. The skin is the largest organ of the body. It needs oxygen and nutrients to keep healthy and keep you protected. If you feel good physically, you will feel better mentally. Get enough sleep. It is hard to feel happy if you are exhausted.
Laugh
Do you remember what it feels like to shake with uncontrollable laughter; to feel consumed by the joy of a single moment, shared with someone you care about or can have fun with? Laughter wipes away tension in a single breath and turns a frowning face into one that is alive and beautiful. It doesn't take much to trigger a giggle: just thinking about something funny that has happened in the past can provoke laughter and increase happiness. Phone a friend, tell a silly joke, read a favourite cartoon strip, look for the absurd in every situation. Laugh—several times a day.
Smile
Smiling draws people toward you. It is a gift of positive intention. When you smile at someone, you make them feel welcome and good about themselves. One person's happiness can lighten the mood of a whole roomful of people. As the saying goes, "A smile is contagious – pass it on!"
Be kind to others
Studies have proven again and again that the quickest and most satisfying route to finding happiness is not to think about yourself all the time but to focus on other people and what they need instead. As human beings we are social creatures who like to be connected to one another. Giving and gratitude are essential ingredients in the formulation and experience of happiness.
Listen
When we tune in to what people are really saying, we feel more strongly connected and more compassionate. When we feel heard and understood we feel more loved, better supported, more contented, and we are more likely to listen and help others.
---
Be Happy by Lois Blyth, published by CICO Books, £7.99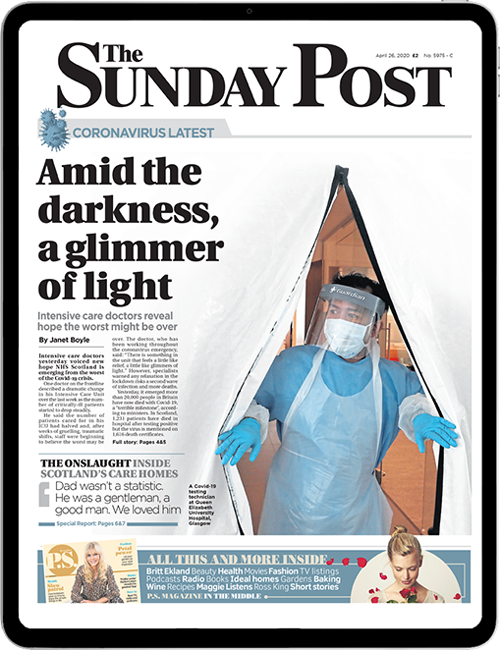 Enjoy the convenience of having The Sunday Post delivered as a digital ePaper straight to your smartphone, tablet or computer.
Subscribe for only £5.49 a month and enjoy all the benefits of the printed paper as a digital replica.
Subscribe