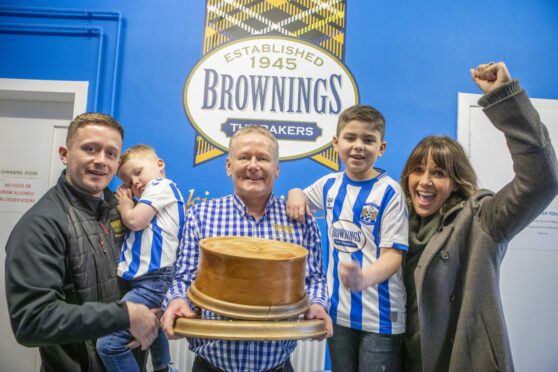 Bridies, mince rounds, sausage rolls and deep-filled pies have always been a staple on Scottish dinner tables, and no one knows more about how to get the perfect golden pastry than third-generation baker John Gall.
Heading up Brownings, the traditional craft bakery founded by his grandparents in 1945, Gall oversees the production of more than 100,000 different pies every single week, all baked to perfection in a purpose-built Kilmarnock factory before being shipped to hundreds of stockists around the country.
From the famous Kilmarnock pie, filled with Scotch beef and rich gravy, to the handmade Scotch pie, which bagged the World Champion title in 2017 and 2022, Gall says the success of his brilliant bakes comes down to quality ingredients – and the same secret recipes his family have been using for more than 70 years.
"When the business started it was always known for good quality products," explained Gall, who joined the family business in 1980 and now works alongside his son Fraser and daughter Nicola. "That was the way my grandfather used to do things, and that's continued over the years, right through to me when I took over the company 40-odd years ago.
"Everything is handmade and there's a real craft bakery feel about our pies. We do tasting panels with other products from competitive companies and ours win the blind taste test every time. It really is all down to the quality of the products.
"Plus, I like to think we command a higher price than the other people who are just churning them out."
There's a bit of something for everyone on the Brownings menu – and not just pies, as every single day the team also whip up 10,000 morning rolls, 30,000 potato scones and 30,000 pancakes – but Gall's pride and joy is the Kilmarnock Pie, which is regularly named the "best pie in Scottish football".
Made with "a secret blend of gravy seasonings and the finest cuts of meat", it was created for the family's local team, Kilmarnock FC, which Brownings proudly sponsors.
He continued: "We've proven many times that ours is the best. We keep the ingredients a secret by using a different company for the gravy and spices, and it's all separated out in bags, so all my staff have to do is add 'a bag of this, a bag of that' to the best steak filling. It's more guarded than the Irn-Bru recipe, only I know it!"
As well as winning British Baker of the Year in 2003 and Scottish Baker of the Year 2017, Gall has grown the family business from just a few dedicated hands to now more than 200 staff across six retail shops and the factory HQ.
What's more, Brownings pies, pastries, sweet treats and rolls have been stocked in nationwide supermarkets since 2006, including more than 100 Aldi stores.
"My mother always says that if my grandfather could see the size of the business now he would find it unbelievable," said Gall, who is eagerly awaiting the next World Championship Scotch Pie Awards later this month, when he hopes to retain his title.
"It's built up over the years, slowly but surely. Our turnover will be up to about £14 million this year, whereas 10 years ago, it was around three or four million, so it's been a gradual increase. It's still more or less the same recipes, just scaled up a bit more."
The festive season has, naturally, been a busy time for Gall, with 100,000 Madeira buns, cherry cakes and sultana loaves made and sold in addition to the usual all-year-round offering of sweet and savoury treats.
So, tonight, like most households around Scotland, he will sit down and toast the start of another busy year with one of his speciality pies.
"I'll have to put a picture on social media," he laughed. "The caption will be, 'I'm having my own pie this New Year's Day, I hope you are, too!"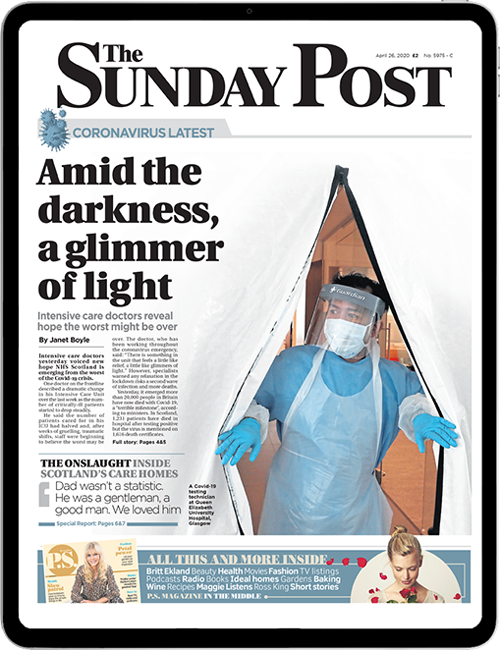 Enjoy the convenience of having The Sunday Post delivered as a digital ePaper straight to your smartphone, tablet or computer.
Subscribe for only £5.49 a month and enjoy all the benefits of the printed paper as a digital replica.
Subscribe