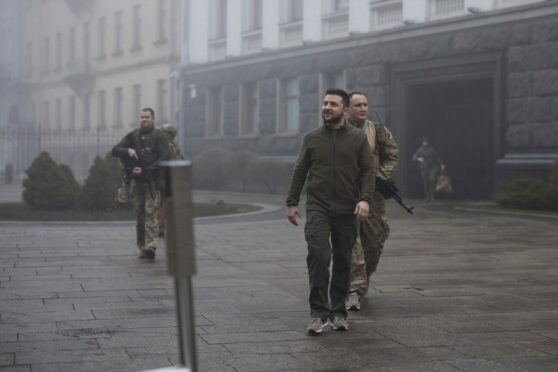 He is the make-believe president who, deploying the skills honed as a successful TV producer, became a real-life leader inspiring his country to stand strong against Vladimir Putin.
Ukrainian President Volodymyr Zelensky has won plaudits around the world for the way he has steered his country through the dark days of invasion while enlisting international support. However, according to experts, as internet searches linked to the war plunge, the media-savvy leader, who once starred in a comedy about an ordinary man stumbling into the presidency, may face another battle to keep Western focus on his country and change the narrative of a conflict fast becoming an intractable war of attrition.
Political propaganda expert Dr Colin Alexander, senior lecturer in political communications at Nottingham Trent University, said Zelensky must also ensure he does not risk the support of many Ukrainians by talking up political compromise in search of peace. He said: "The attention span of audiences is notoriously short in the digital age, such is the level of content saturation.
"Ultimately, the war in Ukraine must continue to be interesting to the news media and to viewers. Having garnered the lion's share of global sympathy, it is now the task of the Ukrainians to create the perception that the war has not turned into a quagmire or will turn into one."
It is vital that Zelensky does not allow the war in Ukraine to be portrayed like the Bosnia conflict when war ground on as the world's attention drifted, experts say. Through the 1990s, Bosnia was confined to the inside pages or lower in TV news bulletins only to flare up when a particularly awful atrocity emerged.
But no one is better equipped than Zelensky to keep the media spotlight. He was a former comedian but also a successful TV producer before starring in Servant Of The People, a fictional comedy that presaged his real-life rise to power. His presidential inner circle ran his production company and know the value of a tailored script and well-plotted narrative.
Alexander added: "Events are still fresh enough and exceptional enough to keep audiences interested. There hasn't been conflict like this in Europe since the Balkans crises of the 1990s but the Ukrainians ought to be considering a media strategy for the coming months, years perhaps, that emphasises the freshness and importance of developments.
"As time rolls on, the litany of death and destruction will inevitably gain an element of normality to it all and new angles ought to be encouraged by the Ukrainians who have the ear of the international press."
The need for Zelensky to avoid war in Europe, so shocking four weeks ago, becoming normalised was also highlighted by professor Luke March, an expert in post-Soviet and comparative politics at Edinburgh University. He said: "Zelensky is undergoing a tricky period now. Putin can play the longer game," he said. "There are other issues such as how long Putin has to live. He has this massive paranoia that Russia is always surrounded by enemies.
"They are all ex-spies and have this us-and-them attitude. Zelensky has a window of months before other things come up and the shock factor goes in the West. He doesn't want to get the Ukrainian conflict normalised. His media background has been enormously helpful.
"Just contrast Zelensky and his image with Putin, his isolation and images of him sitting alone at a ridiculously large table."
Meanwhile, Alexander said Zelensky must avoid any question of dividing his country. He said: "I don't think any kind of partition of Ukraine would be viewed favourably within the country. Any such further annexing of Ukrainian territory sets a difficult precedent that the international community will have to consider with great urgency. A large nuclear power that is outwardly aggressive in its claim for ­territory is everyone's problem."
Dr Huseyn Aliyev, lecturer in security studies at Glasgow University, agreed that any compromise over territorial integrity was not likely to be met favourably by the Ukrainian public. "Zelensky mentioned before that he would be keen on discussing Crimea and Donbas in future post-ceasefire talks," he said.
"However, the issue of Kherson and other territories in Donbas that Russians seized since the start of invasion is not something the Ukrainian government and public would be willing to compromise over, at least not under the current circumstances."
Dr Taras Fedirko, of the department of social anthropology at St Andrews University, said the Ukrainian president and his team should continue to court neutral powers, such as Turkey, as well as the US and UK. He said: "The UN and Western diplomats have complained they don't know what's going on, and the reason for that is they do not seem to be involved in brokering peace or alternative security frameworks that could underpin the peace.
"Instead of Western ­diplomats, we see the involvement of Turkey. This is good for Ukraine because the peace accords are being brokered by a relatively neutral actor – not a country that has sanctioned Russia."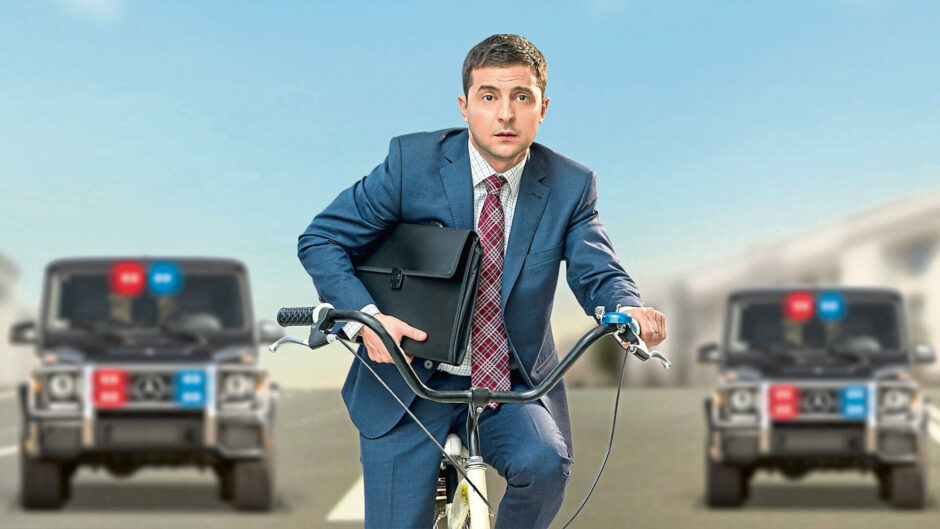 Dr Joanna Szostek, an expert in political communication at Glasgow University, said Zelensky had done enough to keep the war in the public eye – for now. "I do not see an immediate risk of the war falling off the public agenda," she said. "Zelensky keeps building alliances with public figures, journalists and the like.
"He is an effective speaker and persuasive, not just about Ukraine and Russia but about the security of Europe and the rest of the world. Refugees from Ukraine coming to other countries will make people engaged and keep pressure on governments to stay involved."
Zelensky, in his ­everyday khaki, has spoken to parliaments around the world where he has been given standing ovations, before and after speaking. It was an innovative move. He must keep innovating to keep Ukraine in the limelight.
Dr Christian Harrison, reader in leadership at the University of the West of Scotland's business school, said: "To be an effective leader, the ability to connect with the people you wish to influence is key.
"President Zelensky has managed to do this very effectively. Take, for example, his thought-provoking, carefully crafted messages to parliaments across the world.
"In the UK he drew on iconic words from Churchill, in Germany he referenced the Berlin Wall, and in the US he invoked tragic events such as 9/11 and Pearl Harbour."
Perhaps the best analysis is left to human rights lawyer Oleksandra Matviichuk, who leads the Centre for Civil Liberties and remains in Kyiv. She believes Russia's aggression will be enough to keep the horrors of Ukraine uppermost in the Western mind.
She said: "The action of Russian Federation will keep this conflict in people's minds automatically. We get dozens of requests of help from the occupied territories from people who are persecuted.
"When Russians occupy new territories, locals organise peaceful assemblies and Russian soldiers started their persecution – threats, disappearances, physical violence.
"I don't want the world to see the war in Ukraine like a movie. It's not a movie. It is our reality, our horrible reality."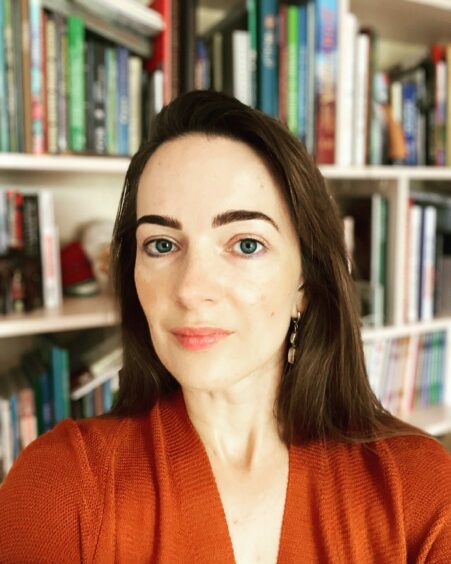 The Ukrainian President's transformative role was echoed across the nation. She added: "Zelensky is a good example of the transformation that we are all undergoing now.
"He was a comedian before he was elected to be president. He was very populist. When he was elected, he had good intent but he wasn't super successful in reforming the country.
"Now he has transformed dramatically. For me, he is not a comedian any more, he is a real fighter and he is only one example of the transformation that the whole Ukrainian nation has gone through."
She added: "I never want any other nation to go through a war like this. It is too much pain. It is too much grief.
"This dramatic time has given us the chance to show our best features. We have a huge feeling of solidarity with ordinary people doing extraordinary things.
"Unfortunately, Russia will provoke new attention to the conflict in Ukraine because they use war crimes as a tool of war.
"They do horrible things that the international community has no choice but to notice."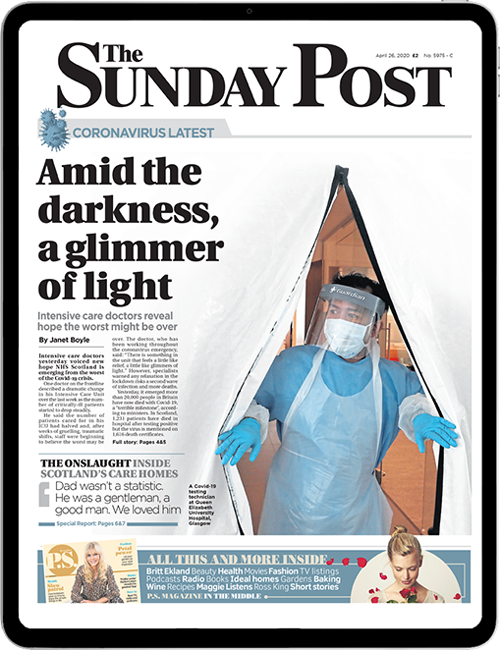 Enjoy the convenience of having The Sunday Post delivered as a digital ePaper straight to your smartphone, tablet or computer.
Subscribe for only £5.49 a month and enjoy all the benefits of the printed paper as a digital replica.
Subscribe