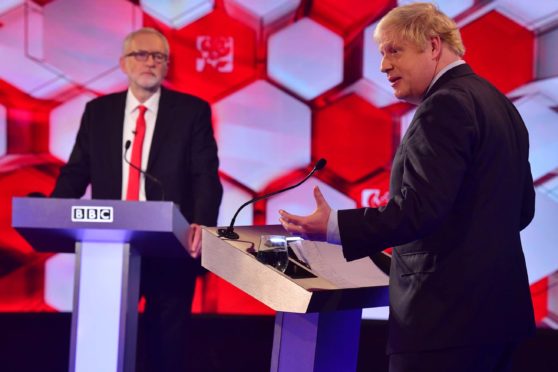 The General Election campaign is the most dishonest in Britain's political history, according to experts.
All the main political parties have been accused of deceiving voters amid a blizzard of claims and counter-claims, which independent analysts say are often knowingly false and misleading.
Political scientists yesterday warned the parties were fuelling a climate of distrust which, as voters become increasingly cynical, could undermine democracy.
The unprecedented level of questionable claims, fake advertising and deceptive campaigning techniques have led activists to call for legislation to curb parties deceiving the public.
Will Moy, chief executive of fact-checking website Full Fact, said: "What is different about this election is the use of deceptive campaign techniques to an extent, and in ways, we have never seen before.
"Some parties are publishing campaign leaflets dressed up to look as if they are local newspapers and imitating independent journalism, which we think is misleading and inappropriate.
"We have also seen for the first time ever political parties publishing manipulated media such as doctored videos of their opponents doing TV interviews. The Conservatives edited an interview Sir Keir Starmer gave to make it look like he couldn't answer a question.
"Similarly, during the first TV leaders' debate the Conservatives rebranded their press office Twitter feed as if it was an independent fact-checking service, pretended to fact-check the debate and then declared Boris Johnson as the winner.
"Parties have always been selective about what they say, hidden the things they think awkward and have never been honest about who is going to pay more taxes and what the cost of things is really go to be. But if you add to that familiar territory of politics deceptive campaigning, the disinformation and the lack of scrutiny of online campaigning, particularly because our election laws are out of date and don't apply online, then you have a dangerous mix."
Experts highlight an increase in questionable campaigning techniques, such as partisan groups paying for online adverts for other parties in a bid to split their opponents' vote, but also claim the key messages of the party leaders are increasingly questionable.
Boris Johnson's insistence that he can get Britain out of the EU by the end of January, for example, ignores the need, say experts, for years of subsequent trade negotiations. Jeremy Corbyn's claims that he can remain neutral in a future Brexit referendum has been questioned, while Lib Dem leader Jo Swinson was finally forced to backtrack after weeks spent insisting she was a genuine contender to be Prime Minister.
In Scotland, Nicola Sturgeon's campaign for two referendums next year – one on the EU and another on independence – has been dismissed as practically impossible and logically flawed by commentators.
Meanwhile, the Tory government refused to publish a report on Russian interference in British politics before the General Election.
The Tories were forced to apologise after the footage of Sir Keir Starmer was doctored and both the Tories and Lib Dems have been criticised for printing election leaflets designed to look like local newspapers.
In addition, the Lib Dems have been repeatedly criticised for using misleading bar graphs in their leaflets.
Jeremy Corbyn said in a TV debate that Labour had "investigated every single case" of anti-Semitism against party members, but according to the Jewish Labour Movement there were at least 130 outstanding allegations.
Campaigners Compassion in Politics are to press for a law that makes it a crime to deliberately deceive the electorate during an election campaign.
According to a poll by Opinium for Compassion in Politics last month, three in four people are put off from engaging in politics because of the way candidates in elections behave.
Jennifer Nadel, co-director of Compassion in Politics, said: "We have had divisive elections before but none with this level of hate, vitriol and dishonesty. This is happening because the system allows it. In business, lying is met with sanctions. That is not the case in politics where parties are allowed to mislead, mis-sell, and misdirect the public with virtual impunity.
"We are working on a simple Bill that would ban parties from lying to the public they are meant to serve. On this, as on so many social issues, Scotland is leading the way."
Adam Macqueen, author of The Lies of the Land: An Honest History of Political Deceit, said: "The moment I couldn't really get over was way back during the phoney war before the election where Boris Johnson was challenged by a parent on a hospital visit, all on camera, but assured him 'there's no press here'. I don't think that came out of a deliberate mendacity but out of Johnson's desperate need to be loved by every audience he addresses, which means he says whatever he thinks will please them.
"With Jeremy Corbyn you've got the opposite problem in that he's incapable of dissembling or apologising for his beliefs and past conduct, which are all out there sitting in plain view, but you've got this army of willing dissemblers who are quite happy to argue that black is white in order to defend him over anti-Semitism or his links to the IRA."
James Mitchell, professor of politics at Edinburgh University, said: "The contempt for the electorate is worrying. The public are not stupid and understandably cynical. But that cynicism breeds contempt and undermines the democratic process."
Sarah Birch, professor of political science, King's College London, warned that dishonesty by politicians could lead to an increase in crime.
"Our research found that people who think politicians are dishonest are less likely to take part in politics, less likely to vote and less likely to obey the law," said professor Birch. "If people have confidence in elected politicians that pass laws, they then might say, 'I don't agree with this myself but I agree with the democratic system to which this law was made, so I better obey the law.'
"Whereas, if they are not so confident in the democratic system to which the law was made, they might think, 'These politicians are a bit dishonest themselves, why so I bother being so law-abiding?'"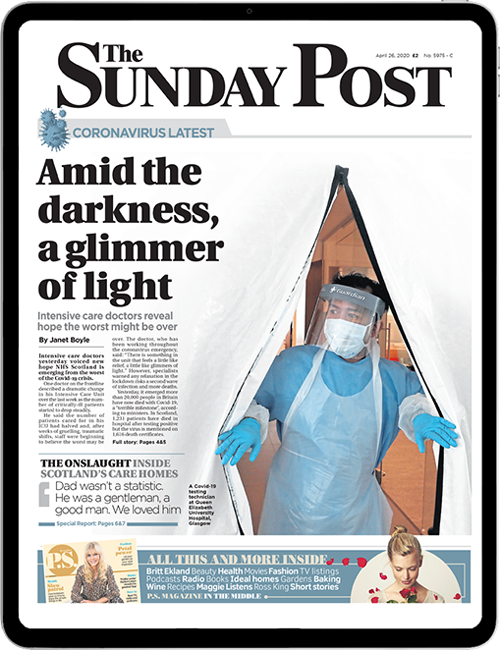 Enjoy the convenience of having The Sunday Post delivered as a digital ePaper straight to your smartphone, tablet or computer.
Subscribe for only £5.49 a month and enjoy all the benefits of the printed paper as a digital replica.
Subscribe