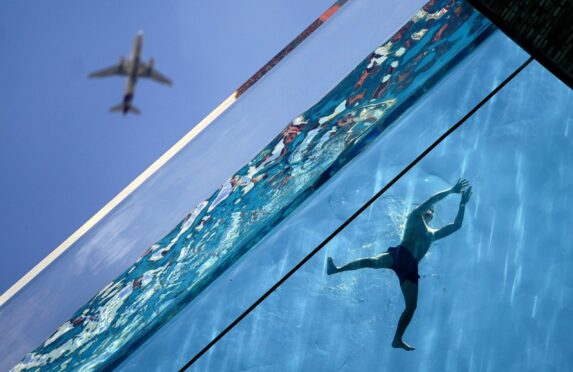 Scots will endure extreme temperatures approaching 40C in the years ahead because of global warming, leading experts have told MPs attending a climate summit.
The country's most eminent scientific advisers warned of the impact of climate change as Britain braces for a record-breaking temperatures this week.
Experts said polar ice caps were melting by an area the size of Scotland each year due to the climate crisis while predicting temperatures in Scotland could regularly climb to 38C by 2050.
The news comes after an amber warning for extreme heat was extended to more parts of Scotland for tomorrow and Tuesday. Temperatures are due to hit 29C in parts of Dumfries and Galloway.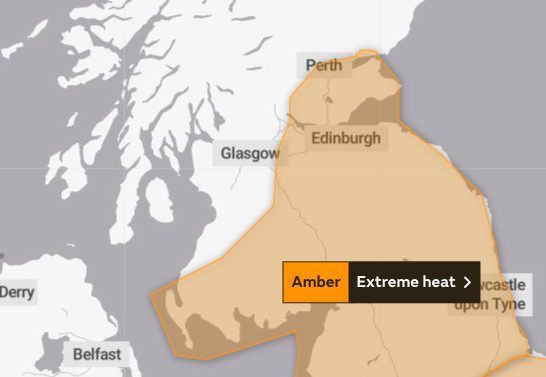 A red warning has been issued for the first time for parts of England, meaning a risk to life is likely as temperatures climb towards 40C. The Scottish Environment Protection Agency also increased its water scarcity risk rating for 11 more parts of the country. Officials said the situation was deteriorating in the east and south west.
Justice Secretary Keith Brown, who attended the UK Cobra emergency committee yesterday, warned that the amber severe weather warning, which currently covers southern Scotland, could be extended to a wider area. He urged the public to take "basic precautions" and prepare for the heat.
Brown said: "It's getting close to the hottest weather we've had in Scotland. We have no indication a red warning will be issued, but we do think it's possible that the amber warning could be extended to larger area than was previously expected."
The heatwave has been blamed for sweeping wildfires across mainland Europe. In a briefing to MPs last week, professor Gideon Henderson, chief scientific adviser at the Department for Environment, Food and Rural Affairs, said 2050 temperatures in the Central Belt could soon regularly reach 38C and in the Highlands 30C.
He said: "The 2020 heatwave caused more than 2,500 excess deaths in the UK, and we expect to see those heatwaves increasing so that by 2050 hot summers such as 2020 could occur every other year. We must see those coming and be ready for those extreme summers to become commonplace."
⚠️⚠️🔴 Red Extreme heat warning issued 🔴⚠️⚠️

Parts of England on Monday and Tuesday

Latest info 👉 https://t.co/QwDLMg9c70

Stay #WeatherAware ⚠️ pic.twitter.com/YHaYvaGh95

— Met Office (@metoffice) July 15, 2022
The Met Office's chief scientist, Professor Stephen Belcher, said 87 square km of sea ice – an area larger than the size of Scotland – is disappearing in the Arctic every year due to global warming. Belcher said: "Arctic sea ice loss is one of the rapidly changing areas of our climate right now. Since the satellite era in around 1989-90, we've been able to monitor sea ice extent around the North Pole.
"It varies throughout the year, but what we do see is that over the last 40 years, the minimum of that sea ice extent has reduced by about 12% every 10 years. That's a big number. Every year, on average, we're losing an area the size of Scotland, every 10 years we're losing an area equivalent to the UK and France, and over 40 years the Indian subcontinent."
The news comes as professor Isabel Oliver, of the UK Health Security Agency, urged people to take steps to reduce the number of deaths caused by the heatwave.
She said: "In these exceptionally high temperatures everybody can be affected. Last year we didn't reach temperatures anywhere near the ones predicted and we saw over 1,600 excess deaths associated with the heatwave. So this is why we are keen that everybody knows what they can do to stay safe."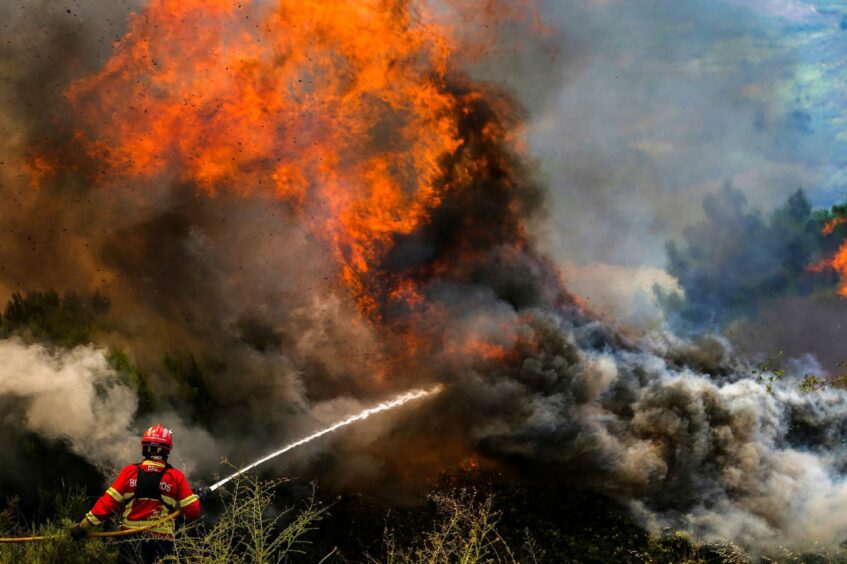 The Met Office red warning – the highest level – is for extreme heat and covers an area including London, Manchester and York on Monday and Tuesday.
Ministers held an emergency Cobra meeting yesterday as transport and health services were put on emergency measures. Train passengers were warned to check services and expect delays as speed limits were introduced as engineers checked rails had not buckled in the heat.
Meteorologists have given an 80% chance of the mercury topping the UK record temperature of 38.7C set in Cambridge in 2019, with the current heatwave to peak on Tuesday.
Cabinet Office minister Kit Malthouse chaired the meeting, triggering criticism that Boris Johnson failed to head the talks.
Angela Rayner, Labour's deputy leader, said: "Boris Johnson has gone missing in action again. He's back to his old tricks of skipping important Cobra meetings.
"Where's the plan for the delivery of essential services and how people will be kept safe at work, on transport, in schools, hospitals and care homes? The public will have no confidence in this zombie Conservative government responding swiftly and decisively to this national emergency as this disgraced Prime Minister prepares to party while Britain boils.
"If he still can't take the responsibility of the job, he should leave right now."
Met Office spokesman Grahame Madge said: "If people have vulnerable relatives or neighbours, now is the time to make sure they're putting suitable measures in place to be able to cope with the heat because if the forecast is as we think it will be in the red warning area, then people's lives are at risk. This is a very serious situation."
The extreme hot weather has also caused chaos across Europe. Strong winds and dry weather hampered French firefighters as they tried to contain a huge wildfire that raged across forests in Bordeaux for five days.
More than 160 people have been injured in the fires which forced thousands to be evacuated from towns this week.
More than 11,000 people have been evacuated from villages and campgrounds. The unusually dry, hot spring across Europe has been attributed to climate change by authorities. Firefighters managed to contain one of the worst fires near the Atlantic coast resort of Arcachon – a popular area with tourists from around Europe.
Some of the most severe wild fires have been in Portugal where the pilot of a firefighting plane died on Friday when his plane crashed in an operation.
More than 3,000 firefighters joined residents to battle to save homes from several wildfires that raged across different parts of the country. Officials said a July national high of 47C was registered in the northern town of Pinhao on Wednesday.
In southern Spain, more than 3,000 people had to be evacuated from their homes in Pinos de Alhaurin in Malaga province.
Croatia, Hungary, Morocco and the US state of California have all been hit by wildfires in the last week.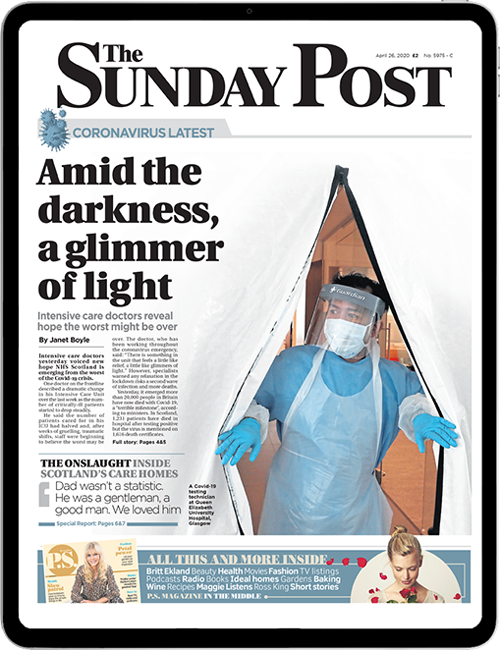 Enjoy the convenience of having The Sunday Post delivered as a digital ePaper straight to your smartphone, tablet or computer.
Subscribe for only £5.49 a month and enjoy all the benefits of the printed paper as a digital replica.
Subscribe