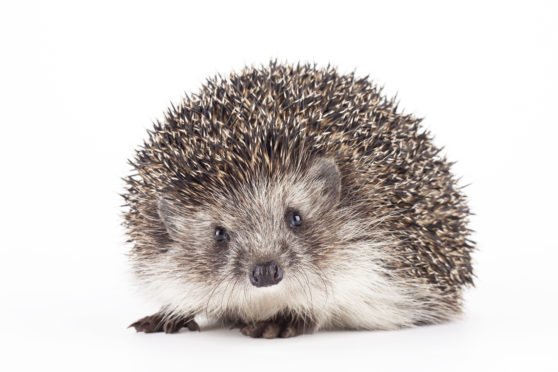 The number of animals and birds killed or injured on Scotland's roads has plunged during lockdown because of the reduction in traffic.
Reported road kill numbers fell by nearly 60% in the first eight weeks after coronavirus restrictions were imposed compared to the same period last year.
The Scottish SPCA has also attended 41% fewer emergency call-outs to vehicle collisions involving animals or birds since people were ordered to stop making non-essential journeys.
Dr Sarah Perkins, coordinator of a UK-wide initiative to track and analyse roadkill numbers, described lockdown as a "once in a lifetime natural experiment" to examine the impact of traffic on species living in the wild.
She said: "I would safely say from other studies that more traffic equals more roadkill. Almost certainly, with less traffic around, and there was something like a 90% reduction at one point, there will have been less roadkill.
"This is our eighth year so we have seven years' data behind us and we've done a paper in review at the moment looking at our common species reported most frequently.
"Year after year after year, they seem to follow the same pattern in terms of when the peaks and troughs are when they're reported to us. So any deviation we see from that this year is going to stick out like a sore thumb.
"We need lockdown to progress so we can look at a before, during and after to see the actual effect."
During the first eight weeks of lockdown, 935 animals and birds were reported killed on United Kingdom roads to Dr Perkins's team at Cardiff University. In 2019, the figure for the same eight-week period was 2,264.
Thirteen hedgehogs and 13 badgers were among the 137 creatures reported killed between May 11 and 17.
In the same week of 2019, the toll was 245, including 22 hedgehogs and 33 badgers. The SSPCA has also collected statistics showing it was called out to 236 road traffic accidents between March 24 and May 18 this year, compared to 406 in 2019.
Deer, cats and birds were the creatures most commonly involved in collisions attended by the animal welfare charity.
But experts have warned that wildlife may adapt to there being fewer cars on the roads so the numbers may soar when traffic increases again.
They also expressed concern that some motorists are driving faster than normal on the quiet roads, making it harder to avoid a collision with an animal or bird.
Birds can adapt to the speed limits of their local streets and may be more likely to be hit by a car if it is travelling faster than they expect with traffic flowing more freely on empty roads.
Research published in 2013 shows birds base calculations on how quickly they need to fly away on how fast traffic usually travels in their local area.
SSPCA Chief Superintendent Mike Flynn said: "We've had just over half the number of reports we had this time last year on road traffic accidents, which is great.
"There are fewer cars on the roads so there is less chance of animals getting caught going across things like bypasses.
"But one thing I have noticed is that because there are fewer cars on the roads, for some of them it's like Silverstone. Some are going at crazy speeds.
"When you're talking about speeds like that, if something does jump out in front of you the chances of you taking the appropriate action to avoid it are virtually nil.
"There might also be an upsurge when all of a sudden everybody in every car is back out again.
"It will be interesting to see what happens when lockdown is finally finished and if our figures start rocketing up because animals are used to using roads on a regular basis that they would normally never use."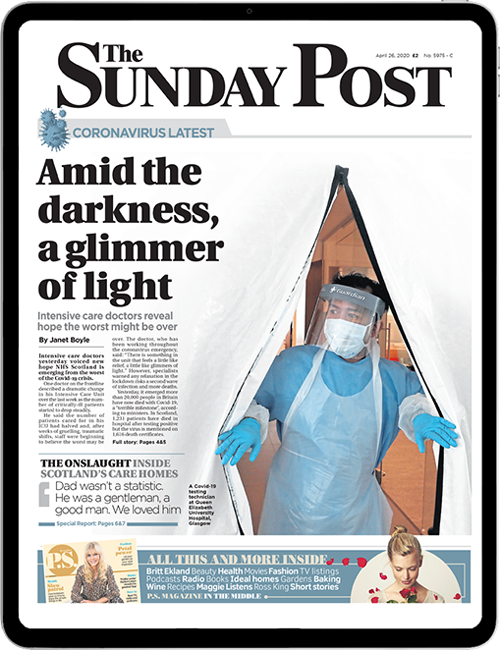 Enjoy the convenience of having The Sunday Post delivered as a digital ePaper straight to your smartphone, tablet or computer.
Subscribe for only £5.49 a month and enjoy all the benefits of the printed paper as a digital replica.
Subscribe