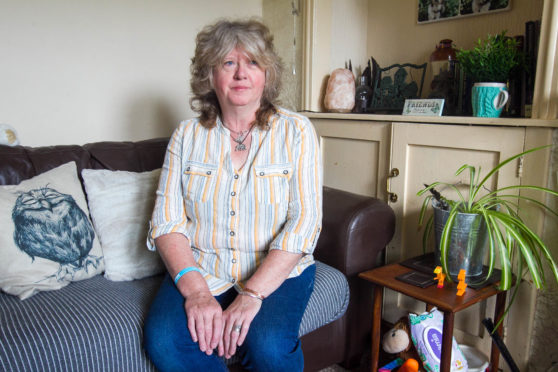 Men-only screening for a potentially lethal condition must change because a third of the victims killed are women, according to doctors.
Only men are being routinely screened for a major artery defect which can cause victims to suffer a massive, and often-fatal, internal bleed.
Now surgeons want close female relatives of patients who have suffered an abdominal aortic aneurysm (AAA) to be screened because there is a genetic link.
Only men are currently screened for the risk because males are four to six times more likely to suffer from it.
But a third of those killed by the condition are women – and death rates are now falling much faster among men.
The test involves a straightforward scan of a patient's abdomen.
Research funded by the National Institute for Health Research (NIHR) found that screening women is not "cost effective" because 4,000 would have to be screened to prevent a single death.
However, vascular surgeons are calling for a screening programme for the aneurysms as there is a genetic link and women with close relatives who have suffered AAAs are at risk.
There is no current NHS programme to call them for testing and Frank Smith, professor of vascular surgery and surgical education at the University of Bristol, said: "A group of women who should be screened… are those who have a blood relative with an aneurysm, because of the genetic predisposition."
When women do suffer the aneurysm they are more likely to die or fare worse in surgery.
Doctors also have a tougher job inserting the medical repair devices because manufacturers only make them for men, according to surgeons.
That was a commercial decision by the device makers, based on the fact more men are affected but, because women's bodies are smaller, it is harder to use larger male-sized correction devices.
Surgeon Rachel Bell, of Guy's and St Thomas' Hospital in London, said: "It is much more difficult to repair them in women because the devices are men-sized.
"The devices don't suit women. Women are smaller. We have asked medical devices companies to make smaller ones for women.
"Research into abdominal aortic aneurysms showed that men merit screening. There is no financial benefit in screening women.
"However, all first-degree relatives should be considered for screening, certainly women whose mothers suffered from one."
This is not the first time The Sunday Post has uncovered serious discrepancies in lifesaving healthcare for women. We revealed in March how women are more likely to suffer neglect when they have heart attacks.
The culture in medicine shows that heart problems are considered to be a risk to men and the care system is unaware that women suffer different symptoms.
Drug treatments were trialled mostly on men but women suffer more side-effects and are more likely to abandon the medicines.
Research from professor Janet Powell, at Imperial College London, shows that death rates from AAAs have been falling faster among men than women.
An aortic aneurysm is a bulge in the main blood vessel running through the abdomen from the heart to the rest of the body.
It can swell over time and if it then ruptures, there is an 80% chance of bleeding to death.
"The decrease in mortality was more marked for men than women," professor Powell stated in her research into incidence and deaths.
The NIHR said: "All screening scenarios (for women) were estimated to exceed the NHS cost-effectiveness threshold of £20,000 to £30,000 per year of quality life gained.
"Aneurysm rupture is a life-threatening emergency with low survival.
"Men are known to be at higher risk and are offered screening at 65 to allow early diagnosis of aneurysms large enough to warrant surgical repair. However, a third of the deaths from rupture are in women."
The data used to calculate the viability of screening women came from computer-generated analysis.
It was not based on studying women who had suffered AAAs, but assumptions on numbers generated by computer.
Vascular surgeon Harvey Chant lodged an official comment, saying: "Using what data we have and some mathematical 'smoke and mirrors', this paper looks at the value of screening for aneurysms in UK women.
"The conclusion that we should not introduce screening for AAA in women seems sound.
"But to be really sure, they suggest we need more information to feed into their model. In effect, it has informed the debate but has not answered the question."
The odds are further stacked against women. Besides having a family history of aneurysms and smoking, high cholesterol is a significant risk factor.
Women are less likely also to tolerate cholesterol lowering drugs called statins – more than 30% stop taking them because of intolerable muscle pains. The trials on statins were mainly carried out on men.
Emma Ritch, executive director of Engender feminist organisation, said: "We still know too little about women's health and wellbeing. There are massive data gaps, as well as systemic overlooking of women's specific needs, which can lead to screening, medical equipment, services, and interventions being designed around men."
The Scottish Government said: "The Scottish Government, along with the rest of the UK, is advised on all aspects of screening by the UK National Screening Committee (UK NSC) – an independent expert advisory group.
"Although the UK NSC does not currently recommend screening for women, all policies are reviewed regularly and abdominal aortic aneurysms screening will be reviewed again in 2020-21. Any change to the recommendation will be carefully considered."
---
Tracy's story: How can you write women off this way? How bad is that?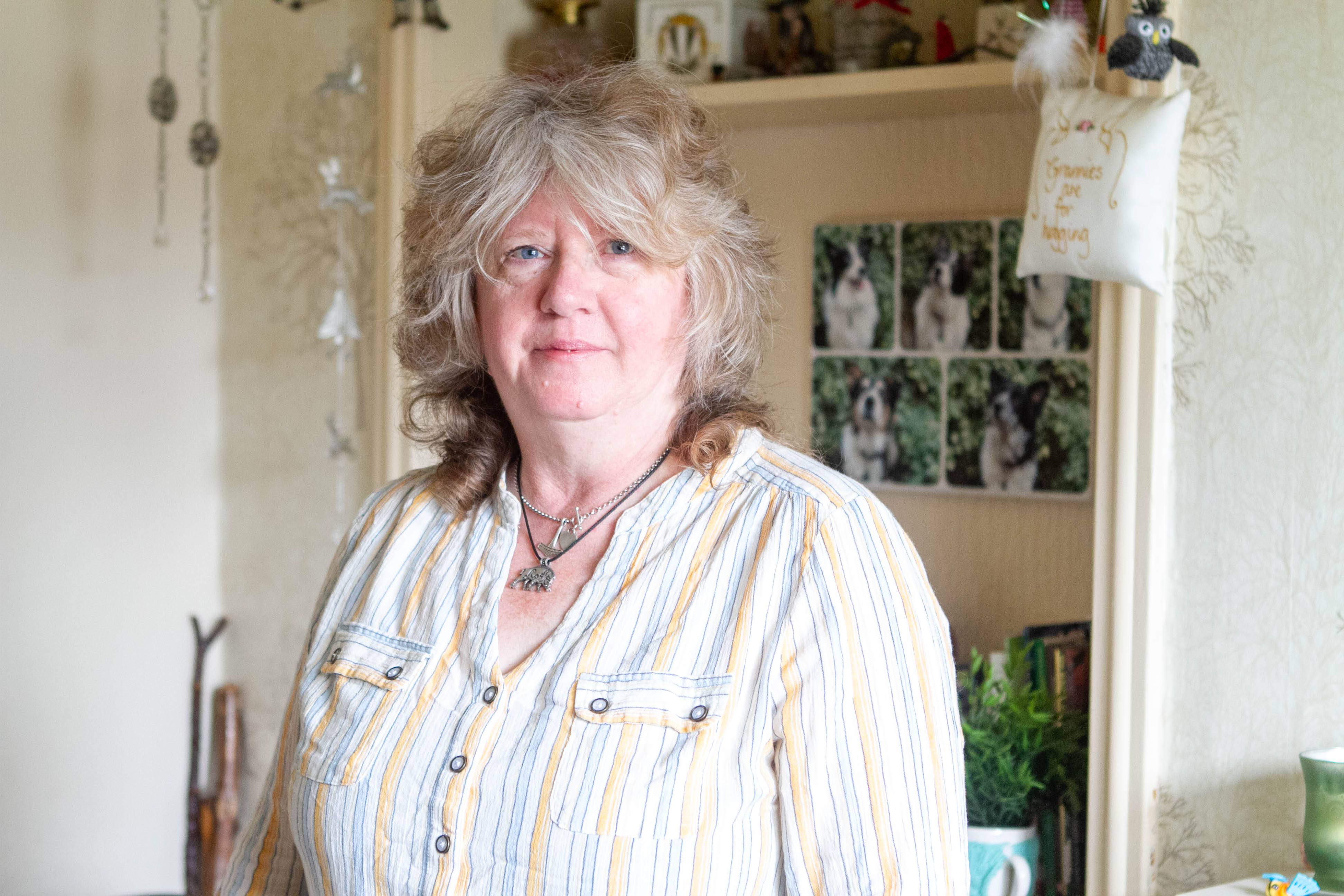 A gran has revealed how her aneurysm was only discovered by accident in a scan which she had for another medical condition.
The dangerous bulge on Tracy Mackey's artery wall was only caught when she underwent a scan after developing pneumonia and whooping cough.
Tracy, 56, from East Lothian, revealed that she has a history of aneurysms in her family.
"I had a heart defect but was told at around 19 that I needed no other monitoring.
"There is a history of aneurysms in my family and it was only when I suffered from pneumonia and whooping cough that a scan revealed mine.
"It is higher up in the chest but still in the spectrum of aneurysms.
"I had no idea that this ran in families and that I should be monitored."
Tracy is now undergoing regular scans as her doctors monitor her for the right time to operate.
"I am being monitored and when it gets to a dangerous level I will undergo major surgery to repair it.
"I know that other women have died after not being diagnosed.
"How can you write women off in this way?"
Her daughter has also been scanned, at the age of 26. She remains aneurysm-free.
"It's the family link that worries me," said Tracy.
"Why are women not being screened when their parents or close relatives are diagnosed or die.
"I am stunned that this is not happening.
"How bad is it to say that it is not economical to screen women?
"Awareness is the key. Women know about breast cancer so why not this, too?
"We definitely need a drive to make younger women aware of possible causes like smoking and high blood pressure as well as cholesterol levels.
"I would love to see the whole aneurysm problem highlighted.
"It is potentially fatal but, if caught early, treatable.
"Not making devices to make surgical repairs in women is shocking.
"Women are much less likely to survive and if they have an aneurysm it progresses much faster than in men.
"The research is there for everyone to see."
Her thoughts are echoed by Sally Callow, 42, whose aunt died suddenly.
"There is a history of aneurysms in my family, with close relatives suffering them, but I have never been informed of the need to be screened.
"If you are talking about economics then consider how much women contribute to society, at work and child care."
---
Author says gender bias risking lives of women
Campaigning author Caroline Criado-Perez has detailed an alarming gap in health care and medical research between men and woman.
In her book, Invisible Women, she argues health care – and almost all other aspects of society – have been steered by men for men.
She says she first came across the gender gap in medicine in 2014 when she discovered doctors were less likely to diagnose women with heart attacks because their symptoms were different to men.
"I was so shocked doctors were misdiagnosing women as the symptoms of our heart attacks don't confirm to those of men. And that women were more likely to die and more likely to be misdiagnosed.
"I also found out we don't tend to involve female human or animal cells in medical trials. The result of that is women have less effective treatment and more side effects."
The bias against women spreads towards even car safety design, she adds.
Research into car safety was pioneered on male crash test dummies. Only later were female-shaped ones used.
"Women are 47% more seriously injured and 17% more likely to die in a car crash," she added. "The seats are not designed for our height or weight distribution."
Meanwhile, the average smartphone is 5.5 inches long and too big for most women's hands or their pockets.
What worries her most are the algorithms, the rules to be followed in calculations or problem-solving operations, especially by computers. She believes they are based on skewed male data sets.
"There doesn't seem to be much understanding amongst the people who are coding these algorithms about the issues with the data they are training them on," she adds.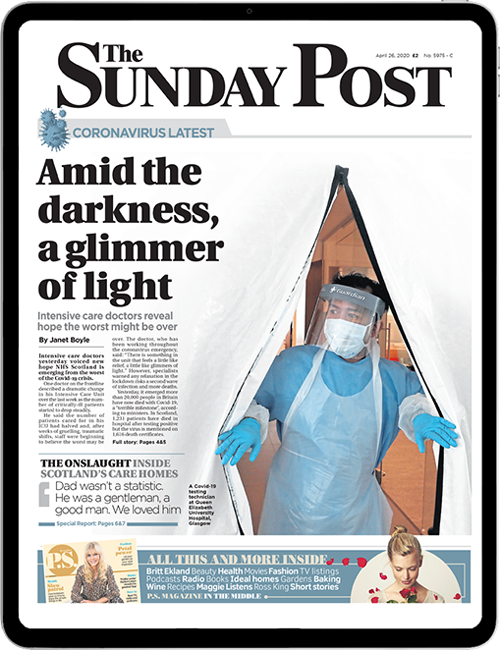 Enjoy the convenience of having The Sunday Post delivered as a digital ePaper straight to your smartphone, tablet or computer.
Subscribe for only £5.49 a month and enjoy all the benefits of the printed paper as a digital replica.
Subscribe