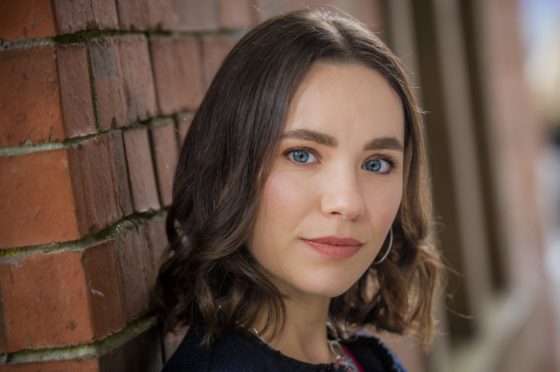 The number of women stalked online has soared under lockdown, experts warn.
Ann Moulds of Action Against Stalking said the number of victims seeking help from her charity has climbed dramatically in the past eight months.
"Because many more people are working from home, because of the pandemic, they are a lot more vulnerable to being targeted," she said.
"We need those victims to know they are not on their own. If they reach out, we can help support them to report what has been happening so they can reclaim their lives."
Ann, who played a major role in helping shape new stalking laws in Scotland as a result of what ­happened when she found herself a target of a "stranger stalker", says society must recognise the many different ways a stalker can target a victim and learn not to minimise what can become extremely dangerous behaviour.
She said: "Around a third of ­stalkers will escalate to physical attacks, so it should never be ignored. It's very important people understand. It doesn't matter what method a stalker uses, stalking is a crime whether it's done via social media or by phone, by drone or even GPS device.
"Stalking is stalking, and the effect on a victim's life can be devastating."
Last year about 1,200 cases were brought under Scotland's stalking laws, but Ann believes that remains the tip of the iceberg.
And Ann wants to see far greater protection and support made available to victims.
She warns that while male victims are less likely to suffer physical attack, they can still suffer traumatic disruption to their lives. Age is no barrier either, with victims ranging from teenagers to pensioners.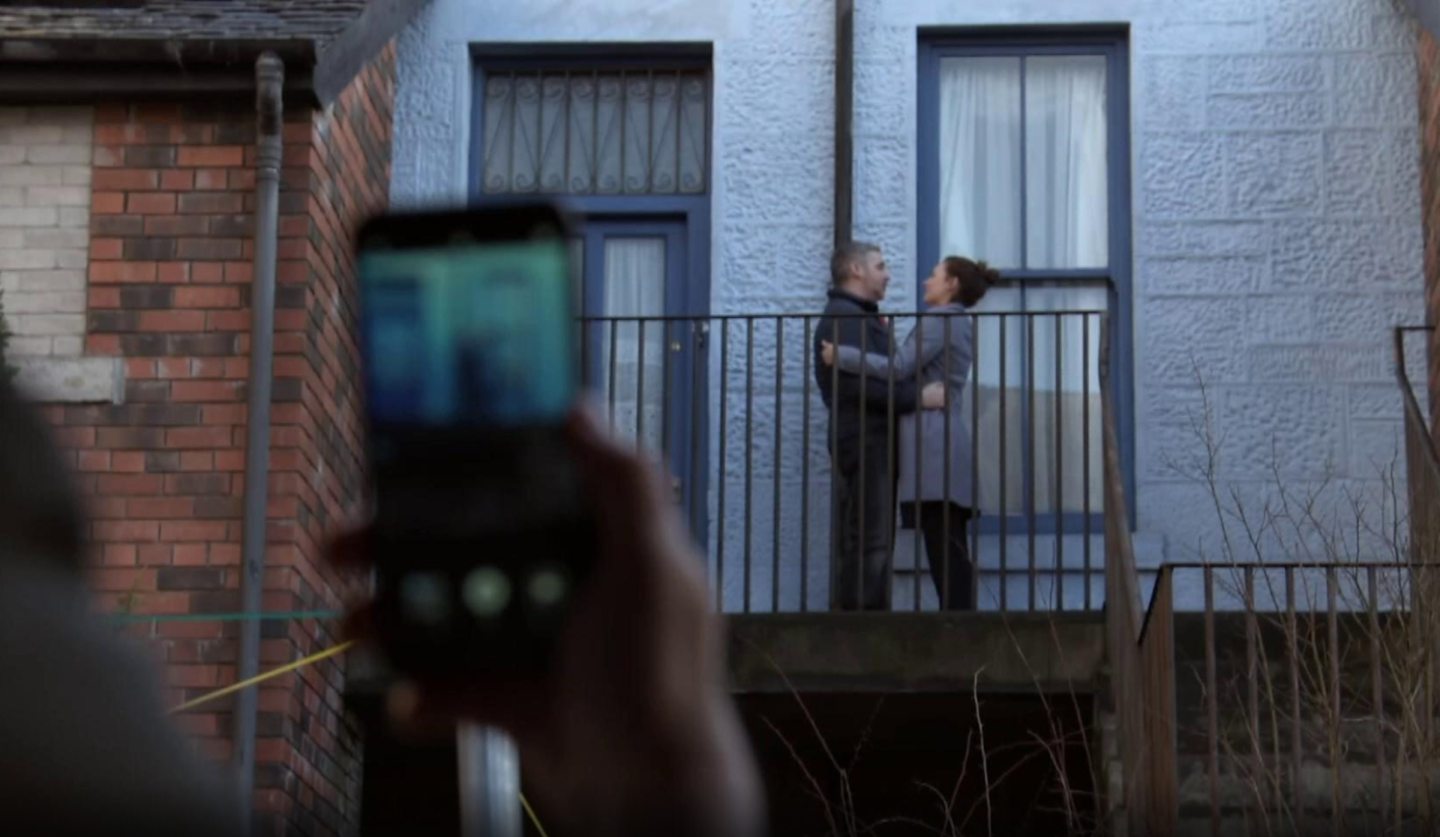 Psychologist Ann, who launched the Scottish charity and support group almost a decade ago, said technology-based stalking represented the dark downside of the modern devices we rely on to make our lives easier. She said: "A stalker will use and abuse devices which use the internet to target victims, and as technology becomes ever more sophisticated, yet increasingly accessible, they will use any means at their disposal.
"We have heard of victims being stalked through their Alexa devices. We've even heard of a stalker using an app to gain access to the controls of a victim's car to stop it and start it at their discretion. It's deeply disturbing."
She praised a hard-hitting storyline in BBC Scotland soap River City for raising the issue and showing the impact on victims.
Ann said: "When soaps like River City cover these issues, it raises awareness that stalking is a serious crime which can have devastating consequences for victims.
While the majority of stalking cases are committed by someone who has had a personal con- nection to their victim, such as a former partner, about 41% are committed by strangers. In the storyline set in the fictional Glasgow district of Shieldinch, audiences are glued to their screens trying to work out who is the most likely suspect.
But, as a victim of stranger ­ stalking, Ann admits the storyline has triggered some of the feelings she fought so hard to overcome when she was trapped in her own two-year nightmare.
She said: "As we can see through Poppy's experience on River City, not knowing who is ­targeting her or why it's happening traumatises her even further. Her terror is deepened by being unable to trust anyone around her because any one of them could be her stalker. Poppy's fear 'feeds' her abuser.
"I remember very well not ­knowing where to turn, who to speak to, who to trust, because, when you are in that situation, everyone becomes a suspect and that ­ contributes to further alienating yourselves from people around you. The relentless pressure of never knowing when the next attack will come, or what form it will take eventually takes a dreadful toll psychologically and on your ability to live your life, which is exactly what a stalker wants.
"In my own case, my stalker turned out to be someone I had virtually no connection with, so I had no clue who was sending the letters or making the silent calls. Not knowing whether someone is watching your every move, not knowing where the next letter, email or message is coming from leaves you in a state of constant trauma and hyper-vigilance.
"The sentence my stalker ­eventually received when he was caught was literally a slap on the wrist in comparison to the devastating effect he had on my life.
"He got probation, a community service order and he was placed on the Sex Offenders Register for three years while I had to relocate to another town just so I could feel safe.
"While things have certainly moved on in the last 10 years and the criminal justice system is far more aware, it is still a crime that is hugely under-reported and that must change."
---
That feeling of constant menace is something we can all understand now

River City actress, Lindsey Campbell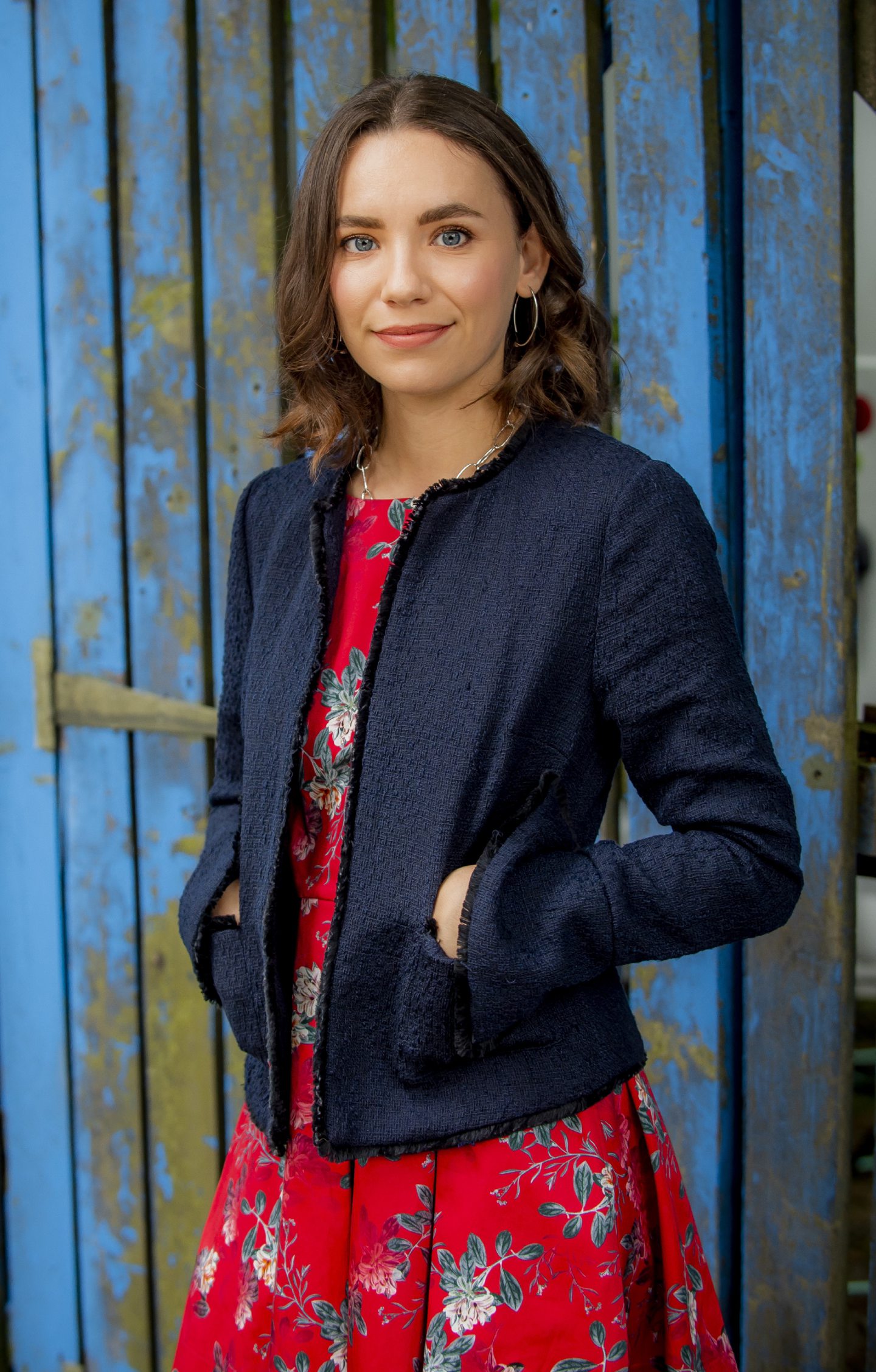 Actress Lindsey Campbell has spoken of how playing a stalking victim echoed some of the fear and uncertainty of life under Covid.
Her character in River City, Poppy Patterson, has been involved in a long-running stalking storyline, which takes a major turn this week when the identity of her stalker is revealed.
She said: "It's lasted a long time and I feel really lucky to be able to grapple with an issue that is complicated and can have different effects on different people.
"I've found it interesting, the way the writers have shown how it has indirectly affected every part of Poppy's life – her work, her friendships, her relationships.
"We'll see as the story goes on how it's shaken her. She's driven by logic, morality, justice and clarity, and it knocks her off her path of who she thinks she is and who she believes in.
"Some of the places the story goes are really creepy and dark. I looked into the psychological effects, how people sometimes find it hard to acknowledge themselves as a victim of abuse. It can skew their judgment of who to turn to or who they can rely on, because there is this constant threat, this low-level anxiety that is always there, which I felt was similar in a way to what we're all going through with coronavirus.
"We're all on tenterhooks, never sure what's coming tomorrow, next week or next month. Tuning into that sort of vibe we're all dealing with and struggling with just now was also helpful."
Lindsey points to recent high-profile social media stalking cases that affected TV presenters Emily Maitlis and Storm Huntley.
"With social media, someone can just pop up on your phone and you don't know who they are or where they've come from, and it raises a wider discussion of how much of ourselves we want to put online, whether you're on television or not."
As well as coping with social distancing measures when filming resumed after lockdown, Lindsey also had to hide her baby bump from viewers. The actress has been pregnant since spring and by the time the cast of the soap could return to work, Lindsey was showing.
"It's been a lovely journey to embark upon, even if it is during this strange time," said Lindsey. "It meant for the first couple of months I could just be lying on the sofa. It's been a little bit of personal joy, to share with family and friends.
"At work, we have a fantastic costume designer, Fiona, who along with all the rest of the situations she had to abide by, had to take into consideration this
ever-growing bump.
"But she did fantastically well and got me lots of nice maternity jeans and trousers, which meant I was very comfortable and warm. You might see Poppy wearing a few big jackets and coats over the next wee while! I'm on maternity leave now, but we had to film some scenes just before I went off that involved quite a lot of physicality. I had to apologise and take an extra minute, because I have this bowling ball here where I would usually be able to bend, and now I can't."
Lindsey, who is married to Welsh actor Dyfan Dwyfor, joined River City nearly three years ago after spending time in London.
"I was looking to move back home and River City was a fantastic reason to do that – it's been a great part of my life," she said. "The situations in a continuing drama are quite often high stakes, they have been for me, and that's a great task to be given and to throw myself into. And I feel very fortunate to have been in work during this year."
Lindsey's last episodes before her break will be shown in March, by which point she will have had her baby, which is due early in the New Year. In the meantime, she is looking forward to hopefully being able to celebrate Christmas with family.
"I'm a real family person at Christmas, but last year we were on our honeymoon to Costa Rica and, although it was fantastic, it was my first time being away from my family for Christmas and it just didn't feel right," she added. "So I hope this Christmas we are able to be together and see each other."
---
River City, BBC Scotland, tomorrow, 10pm, and BBC1 Scotland, Tuesday, 8pm
For help, mail support@actionagainst stalking.org or call 0800 820 2427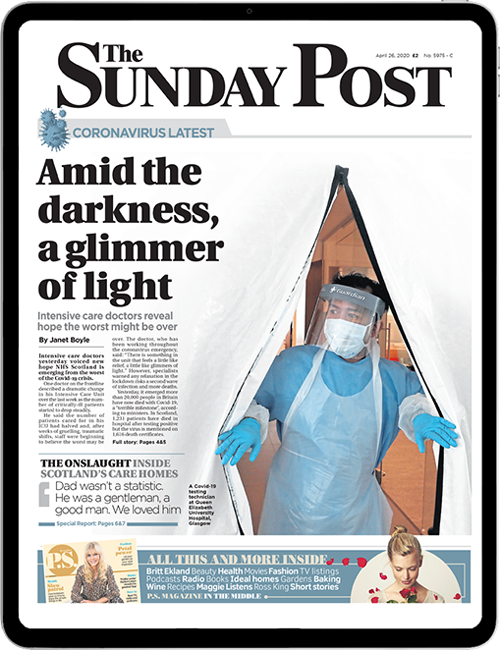 Enjoy the convenience of having The Sunday Post delivered as a digital ePaper straight to your smartphone, tablet or computer.
Subscribe for only £5.49 a month and enjoy all the benefits of the printed paper as a digital replica.
Subscribe