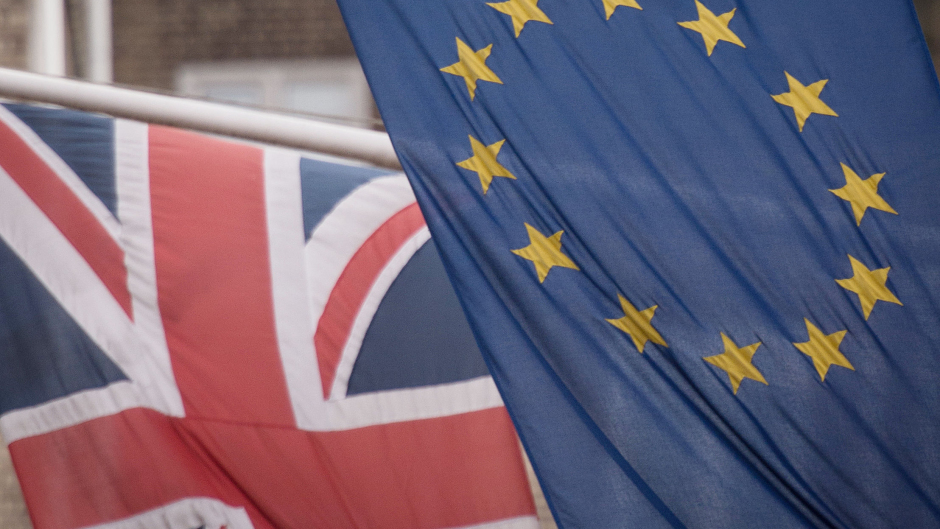 More than three years after the Brexit referendum, Britain officially leaves the EU this Friday.
Conservative ministers have promised a "Brexit bonanza" of more powers for Scotland, while the SNP argues that Westminster is intent on a "grab" of powers in the Withdrawal Agreement Bill that should be administered by devolved governments.
Here, political editor MARK AITKEN talks to experts about which powers will be coming back to Britain, how they might be divided between Holyrood and Westminster, and what it might mean to Scotland.
---
FISHING
Most fish caught in Scottish waters could end up in Scottish fishing nets after Brexit.
Currently, only a third of the fish caught in British waters worth £815 million a year are claimed by UK vessels.
Research by Dr Ian Napier, of the North Atlantic Fisheries College Marine Centre in Shetland, also shows that UK vessels catch £112m worth of fish in European waters.
Dr Napier's study indicates that if UK vessels are permitted to catch 84% of fish in their own waters, equivalent to how Norway operates, it would net the industry more than an extra £400m. The UK's share of the catch is to be agreed after negotiations between the UK Government and Brussels.
Shetland Fishermen's Association executive officer, Simon Collins, said: "From January 31, the UK decides who can fish in UK waters. The UK has voluntarily agreed not to assert that control until the end of the year.
"This is important because it is a leverage so we can move progressively to something a lot fairer. We would have the power to say, 'You are not coming into our waters unless you concede something on shares of quota.'"
---
ENVIRONMENTAL LAWS
Scotland's ban on genetically modified crops could be overturned by the UK Government after Brexit.
The Scottish Government has banned the growing of GM crops since 2015 by using EU powers to opt out.
But EU food standards on GM crops and chlorine-washed chicken could be compromised after Brexit if the US demands more GM-based foods be sold in the UK in a trade deal.
Colin Reid, professor of environmental law at Dundee University, said: "Most environmental matters will be in the hands of the Scottish Government and Parliament.
"At present their free hand is constrained by having to keep within EU rules.
"After we leave the EU, there is the question of whether any other external obligations tie the hands of the Scottish, Welsh and Northern Ireland Governments.
"That could be new trade deals done by the UK Government with the EU, international bodies or trade partners. With Brexit, there is more scope for Scotland to do its own thing, but there will still be external constraints imposed by either what the UK Government and Parliament insist on or international deals they make, and we don't know how intrusive they might be."
---
FARMING
Leaving the EU and replacing its Common Agricultural Policy farm subsidy system could cost Scottish farmers millions of pounds in the long-term.
Chancellor Sajid Javid has earmarked £3 billion to spend on farmers in 2020.
But Kev Bevan, agricultural economist with SAC Consulting, said: "A worst-case trade deal would exclude Scottish farmers from EU markets while at the same time facing lower protection from countries that are more competitive thanks to lower costs that result from less onerous regulatory standards.
"Scottish beef and sheep farming is particularly vulnerable because of its high dependence on subsidies.
"Some may argue that such rationalisation might have environmental benefits but this would have to be balanced against the harm to the social fabric in areas well beyond the Highlands and Islands.
"Red meat and dairy processors located in urban areas could also feel the negative knock-on effects if production fell.
"As a devolved matter, the Scottish Government has the opportunity to help Scottish farmers as the CAP is renationalised. However, its scope to help will be limited by budgetary constraints, having to work within a common UK 'single market' and pressure from other stakeholders in the Scottish countryside to achieve broader rural objectives."
---
STATE AID
Scotland could set its own rules on state aid and subsidising industries.
The EU set the level of financial support that governments can provide, but some countries have been accused of flouting the rules.
Last year, MSPs were told the BiFab engineering firm in Fife could not compete with other private companies that were significantly subsidised by their governments.
Alan Page, professor of public law at Dundee University, said: "I was surprised that only late in the day there was talk about making sure some of that business came to Scotland. If you go back to the 1970s and the huge expansion in the oil industry, making sure Scottish companies benefited from that massive investment was a major issue. Now we have offshore wind and relative silence about that."
He added: "Not looking for bids from non-Scottish or non-UK operators potentially reduces the range of choice and may mean paying more.
"Against this, there may be benefits in terms of local employment, technology know-how and capacity."
---
---
Brexit Baby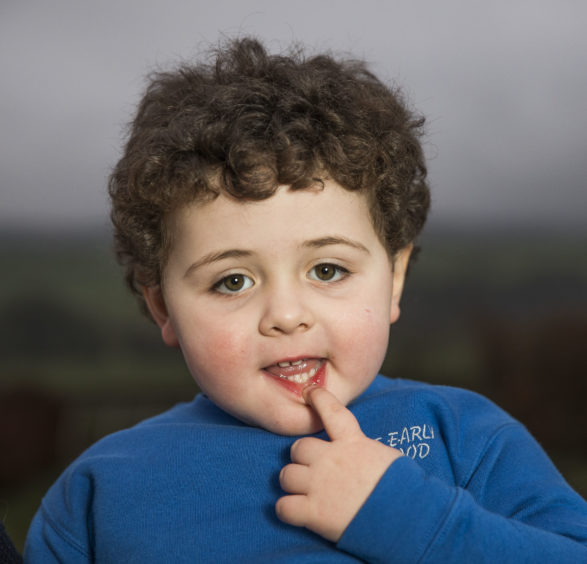 By Janet Boyle
He's one of the country's first Brexit babies born on June 23 2016, the day of the referendum as Britain voted to leave the EU.
Lukas McCrorie's parents Donald and Heather wonder how his life will unfold as part of Britain's new Generation Brexit. Community workers Heather and Donald, both 43, from Ochiltree, Ayrshire, say they were delighted to be parents but disappointed by the referendum result.
Project leader Heather said: "I didn't manage to vote because I was in hospital having our lovely baby boy. He is a miracle baby who arrived after we were told we would not become parents.
"I would have voted to remain but accept that the majority voted to leave the EU. We just have to go along with this but I hope our son will grow up in a thriving
UK. I don't want life to become harder, especially for the most vulnerable in society."
Donald agreed, adding: "Our baby is growing up in a new era and it's like jumping into the unknown, a leap in the dark.
"We can only hope our son will thrive in the new UK. Every parent will be hoping their children will."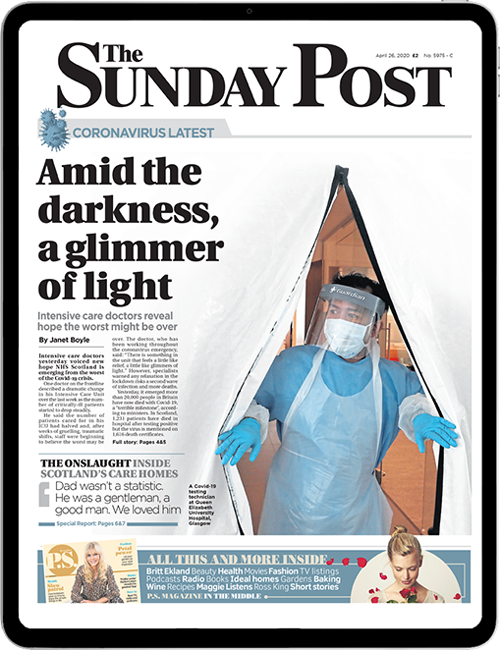 Enjoy the convenience of having The Sunday Post delivered as a digital ePaper straight to your smartphone, tablet or computer.
Subscribe for only £5.49 a month and enjoy all the benefits of the printed paper as a digital replica.
Subscribe