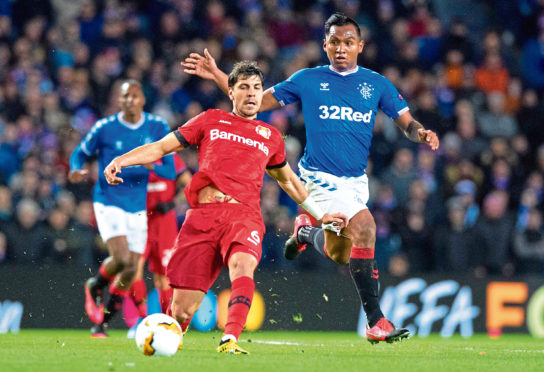 It was the final match before the authorities shut down football for lockdown last year.
Now, experts analysing the mass gatherings allowed in the weeks after Covid-19 first arrived in Britain, believe Rangers' Europa League clash with Bayer Leverkusen on March 12 helped spread Covid in Scotland.
The match went ahead on the same day the First Minister Nicola Sturgeon announced that mass gatherings of more than 500 people were to be banned the following week – and a day before the Scottish football season was suspended. But there was no direction from the authorities to prevent the game proceeding.
Almost 50,000 fans were allowed inside Ibrox, including more than 1,000 travelling supporters from a region of Germany that was one of the worst hit by the virus at that time, and where matches were being played without spectators.
There was also no testing of arrivals to Scotland's airports, with the Health Secretary Jeane Freeman telling parliament on March 12 that such measures were "not the current scientific or clinical advice to us", and there was no requirement to wear masks on public transport and no social distancing at the stadium.
Experts now believe that the virus was widely circulating in the community but the lack of mass testing meant that on March 12, the official tally stood at just 60 cases.
Health data analyst George Batchelor, co-founder of Edge Health, carried out research which suggested two European football matches in Manchester and Liverpool and the Cheltenham horse racing festival, all held in the same week as the Rangers match, probably led to increased transmission and deaths.
His study found the two matches in England and the Cheltenham festival, which attracted 25,000 people, caused more than 100 deaths, 500 hospitalisations and 17,000 infections.
Batchelor was unable to replicate the study for sporting events in Scotland due to a lack of data which shows deaths by hospital, but said: "Events like that really seeded, not just one or two cases, but really dumped a lot of cases into the system, which partly explains the really aggressive first wave.
"It seems unlikely that the Rangers match wouldn't have led to more cases and deaths. We have seen strong evidence that games in England led to significant numbers of additional deaths at local hospitals at two to three weeks after the event, which makes sense because that's the speed that the virus will kill someone. We know that big events have been a big problem so it seems reasonable to extrapolate that to Scotland."
Professor Stephen Reicher, of the University of St Andrews, who advises the UK and Scottish governments on Covid-19 policy, said the match shouldn't have gone ahead.
He said: "It was probably a mistake, with hindsight. There is research showing that outdoor events seem to have an effect on transmission which leads to much higher increases in infection. We don't know exactly what the effect is and there are some studies planned now to look at the effect of football games.
"But what is probably true to say is we delayed lockdown too long last March and mass events were certainly not helpful."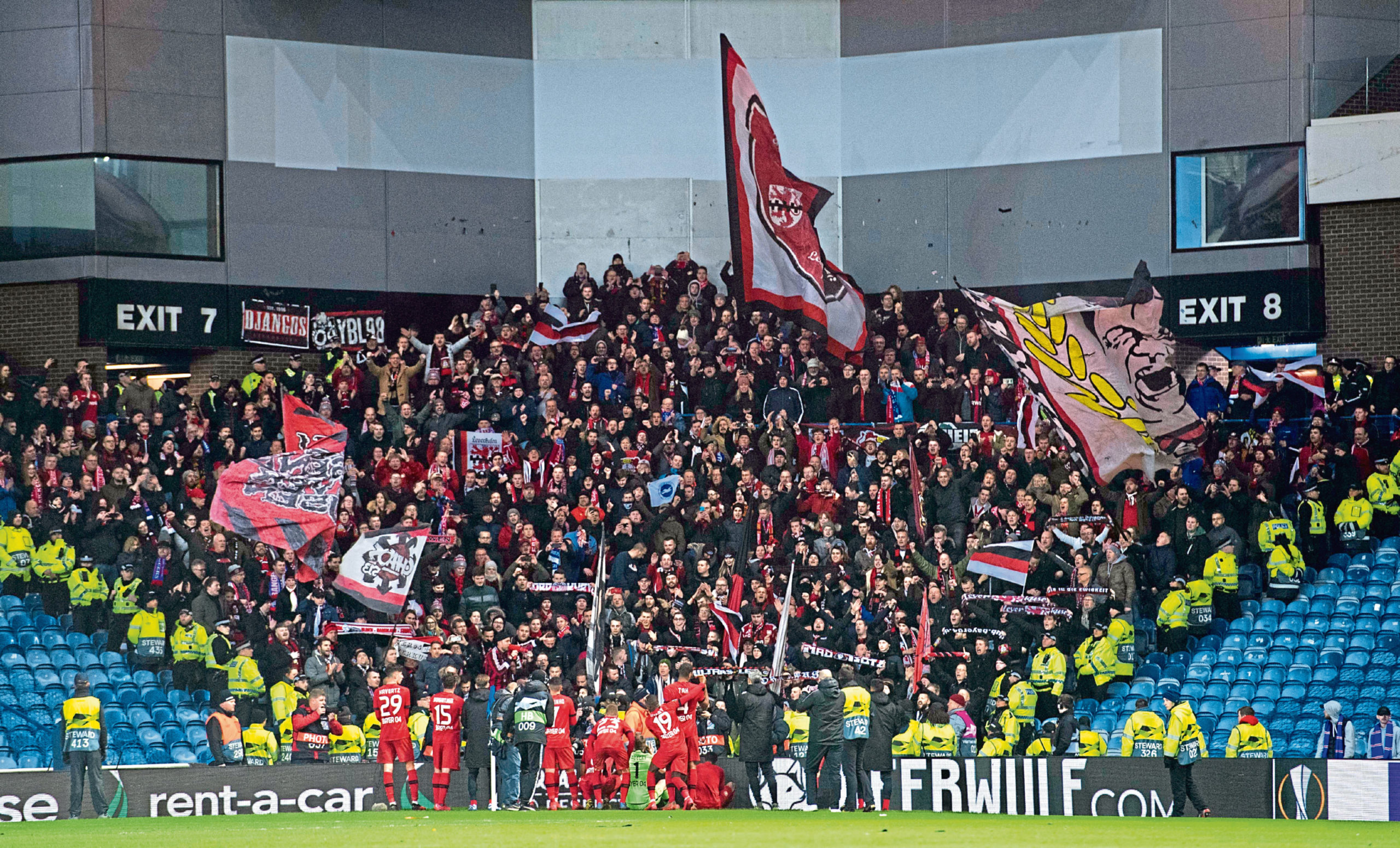 The death of one fan who was in the crowd that night was later linked to the virus. Ryan Storrie, who was originally from Ayrshire but had been living in Dubai, jetted in to Scotland for the match. The 40-year-old fell ill in the days after and died in Scotland on March 31. His widow Hilary believes he probably picked up the virus during the trip.
Hilary, 45, said: "We were worried about the virus but the match was on Ryan's 40th and he really wanted to go so we decided to fly over for it on the 10th.
"We had tickets for hospitality in the Davie Cooper suite at Ibrox. It was jam-packed. You couldn't swing a cat. There was certainly no social distancing."
They were due to fly back to Dubai on March 19 but the flight was cancelled so they had to check in to a suite in Glasgow.
Hilary said her husband's symptoms began the following day when he developed a severe headache.
She said: "By the 30th he was really, really bad. He was struggling to breathe, he was clutching his chest.
"I said I wanted to phone an ambulance but he persuaded me to wait until the morning.
"The next morning I found him dead, lying on his back in the bed."
Hilary and her sons had mild symptoms of the virus so they had to wait several hours before police and a coroner arrived in specialist hazmat suits.
She said: "It was just horrific, really scary. They told me I would have to say goodbye to him at that point because we wouldn't see him again. They wouldn't be able to open the coffin."
Hilary, who was with Ryan for 17 years, said she suspects he may have picked it up at the match or going to and from Ibrox.
Andy McGowan, who co-hosts a Rangers podcast, travelled to the match from Clackmannanshire on a supporters' bus carrying around 55 people. He said: "The transport to the game was, in hindsight, hazardous. After the game we put out communications on Facebook and in our WhatsApp group for the supporters' club to ask if people would let us know if anyone had symptoms. We got nothing back from that."
McGowan believes the decision to cancel football was not taken sooner because it was unpopular with fans. He said: "It would have been fairly damaging to politicians. It would have cost Rangers £1 million in gate money and you would have had football fans laying that at the feet of the government."
Phillip Arens, a German journalist who flew to Scotland with the Bayer Leverkusen squad, said hand sanitiser was handed out on the plane and the team doctor took the temperature of everyone on board. However, he remembers no health measures when he landed in Scotland.
He said: "It's difficult to say if Scotland did enough to protect against the virus at the time. There were certainly a lot of peak announcements – every minute there were messages on the big screens."
Uefa said it did not receive any advice or request from the local authorities to play the match behind closed doors.
The Scottish government said: "We were the first devolved administration in the UK to recommend that all large gatherings or mass events of 500 people or more be cancelled or postponed and at the time of the game our available testing capacity was focused on saving lives and protecting the vulnerable, primarily in our NHS."
Rangers declined to comment.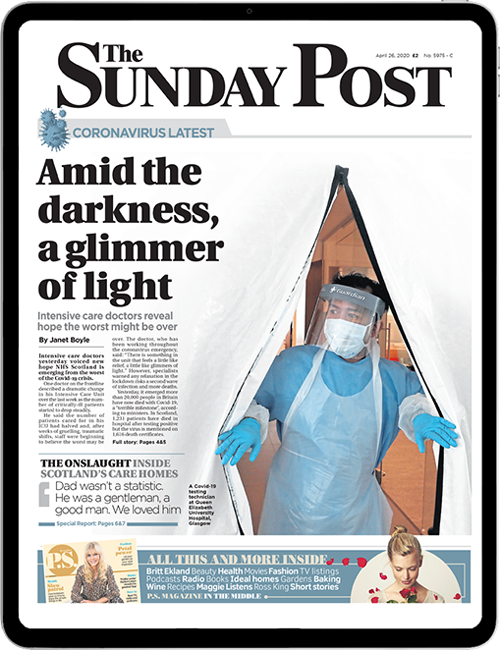 Enjoy the convenience of having The Sunday Post delivered as a digital ePaper straight to your smartphone, tablet or computer.
Subscribe for only £5.49 a month and enjoy all the benefits of the printed paper as a digital replica.
Subscribe