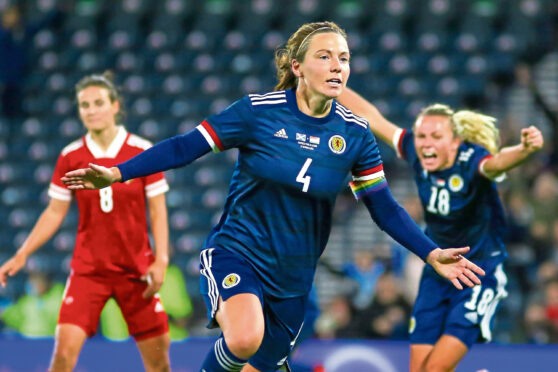 The growing popularity of women's football can help combat Scotland's alcohol problem, according to an addiction expert.
Dr Justina Murray of Scottish Families Affected by Alcohol and Drugs said the sport had exhibited a positive, alcohol free environment for fans at last month's European Women's Football Championship while the fan culture of the men's game is often tied up with drinking.
Murray's comments came days after National Records of Scotland figures revealed 1,245 people lost their lives to alcohol last year, the highest total since 2008, after successive year-on-year increases.
She said: "For all but one of the last twenty years, more than thousand people have died each year through alcohol. It is a massive issue. You can just get alcohol everywhere in Scotland all the time. You get it at the cinema, at the bowling, in bookshops.
"It has been interesting to watch coverage of the recent women's football where alcohol was not portrayed. You compare that with men's football where the coverage of fans usually features men in bars drinking beer.
"Yet with the Euros in women's football, you can see it doesn't need to be about that. There is a different narrative and there needs to be this cultural shift around our approaches to alcohol."
Binge drinking during lockdown was blamed for the spike in alcohol related deaths across Scotland.
The National Records of Scotland recorded deaths linked to alcohol lrelated liver disease, alcohol-induced pancreatitis and gastritis, and alcohol poisoning.
There was an increase of 55 deaths last year compared with 2020. Two-thirds of those who died were men, while the average age was 58.7 for women and 59.7 for men.
The figures fuelled a debate over minimum unit pricing (MUP) with calls for the policy to be scrapped for failing to reduce harm but others feel the 50p per unit minimum price is too low.
Murray said: "We have tried to look at marketing and pricing but that was set at a level which is now very out of date. We are calling for MUP to be reviewed with the price point of about 65p bringing it to where it should be.
"We were beginning to see the power on minimum unit pricing because there was a year when the deaths went down pre-pandemic but then along came the pandemic."
Murray said she hears harrowing tales every day about alcohol-related risk and harm affecting whole families – children, young people, and adults.
She said Scotland's problem with alcohol did not attract the same political attention as drugs but was no less damaging to families.
She said: "It is time to recognise that alcohol is harming our families and communities just as much as drugs in Scotland. Alcohol harm is just as life-threatening.
"Families are living every day with the fear and trauma that their loved one may die through alcohol.
"There is a lot less heat around the issue of alcohol. Politically there doesn't seem to be as much focus on it compared to the focus on drug related deaths.
"That is concerning. We just do not take alcohol harm seriously. It is maybe too close to home. Most people in Scotland use alcohol."
Public health minister Maree Todd said: "No one should die as a result of alcohol consumption, and my thoughts go out to all family and loved ones affected. "These figures show that Scotland continues to have a problematic relationship with alcohol, and we are determined to do all we can to address that.
"The introduction of Minimum Unit Pricing (MUP) has helped reduce alcohol sales to their lowest on record, and a thorough review is underway, but we are determined to do even more tackle the scale of alcohol-specific deaths.
"That is why we are working on initiatives that will support communities across Scotland to address harmful and hazardous alcohol consumption."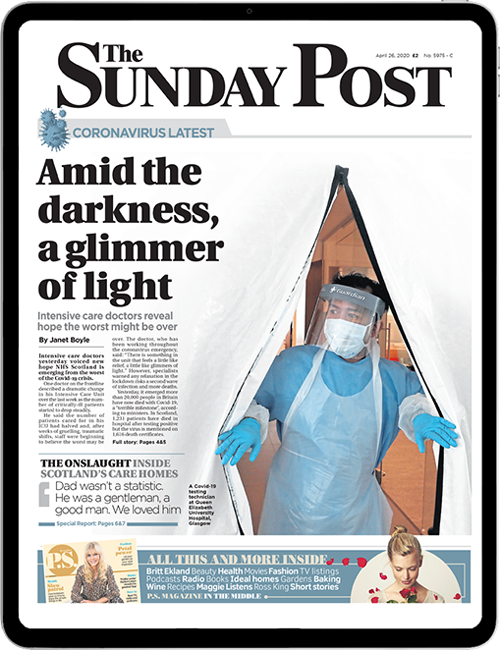 Enjoy the convenience of having The Sunday Post delivered as a digital ePaper straight to your smartphone, tablet or computer.
Subscribe for only £5.49 a month and enjoy all the benefits of the printed paper as a digital replica.
Subscribe