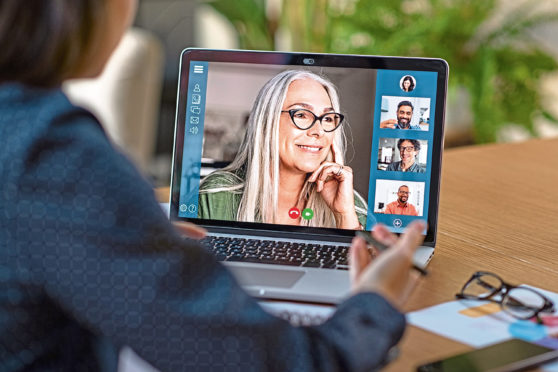 Slack, Hangouts, Zoom and Houseparty weren't household names a couple of weeks ago.
Yet for many of us, these video-calling apps are now an invaluable part of our everyday lives.
They are helping more and more of us keep in face-to-face contact – albeit via a video screen – with friends and family, if the incredible numbers are to be believed. Daily downloads of Zoom have soared from 171,574 on February 15 to 2.4 million on March 25 – and the figure continues to climb.
It's no surprise to technology journalist Carrie Marshall.
"They're brilliant for social calling," she explained. "My mum's 71 and staying home. We use Skype so she can see the kids and vice-versa.
"I've used Houseparty to have daft chats and play games with friends. It's good for friend groups – you can have eight people on screen at once – and Zoom is great for even bigger groups. And of course the apps work one to one as well."
The apps will become even busier in the coming weeks, too, as more people get used to them, according to Carrie.
"Last week, Houseparty had two million downloads and Zoom was the second most downloaded app on earth. There are still lots of people who aren't using these apps, so there's lots of potential."
Carrie believes that even once the lockdown is over, people who were reluctant to use apps at first will learn to embrace the technology.
"There's no substitute for face-to-face contact – the first thing I'm going to do when all this is over is hug absolutely everybody – but we're seeing a shift from people who refuse to even make phone calls to suddenly getting the video bug."
What Not To Wear
If you're FaceTiming friends, Skyping siblings or having a Houseparty with Auntie Heather then there's no need to dress up. Loungewear and PJs are fine for social calls. I'd recommend a slightly smarter outfit if you're talking to the boss…or someone you've matched with on Tinder, maybe?
Dress to impress?
The camera should be at eye-level. Too high and you'll look weird, too low and you'll appear to be made of chins. Lighting should be warm and bright, but not too bright and not too close. Don't sit with a really bright light or the sun behind you unless you want to look sinister. If you normally wear make-up it's a good idea to use some here. You don't need to do a full night-out face (unless you want to, of course) but a bit of tinted moisturiser and eyeliner goes a long way.
Background checks
If your home's a bit messy Skype enables you to blur the background and Zoom can replace it with a photo. Use your own, or visit Pexels.com to get some nice free photography. If you share your home, it's wise to find a space other people aren't using. If that's not possible, wearing headphones can make it easier to concentrate on the people you're video chatting with.
Take your turn
You'll often experience a short delay when you're chatting: it can take a second or two between saying something and everyone else hearing it. That means it's a good idea to pause for a bit after speaking so that you can avoid everyone talking over each other. And of course because you're on video you can see what everyone's doing, which makes it easier to tell when someone's about to pass the virtual mic or if they're desperate to say something.
Embrace the silence
Turn off anything in your room that makes a noise, mute the mic when you're not talking, and close other apps on your computer. You don't want Facebook pinging or YouTube to start playing something when you're in the middle of your funniest story.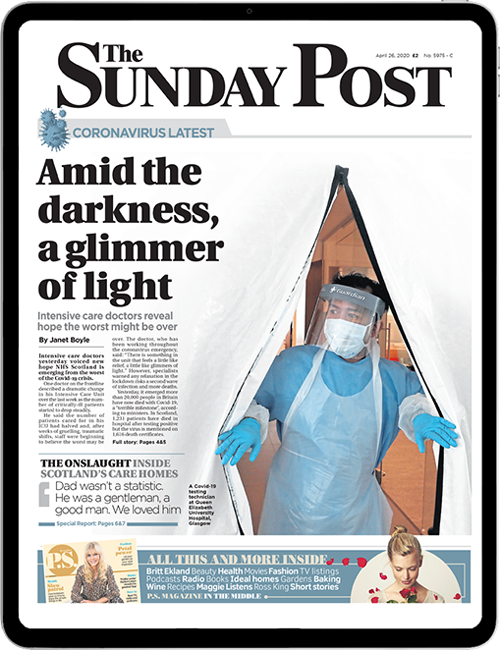 Enjoy the convenience of having The Sunday Post delivered as a digital ePaper straight to your smartphone, tablet or computer.
Subscribe for only £5.49 a month and enjoy all the benefits of the printed paper as a digital replica.
Subscribe