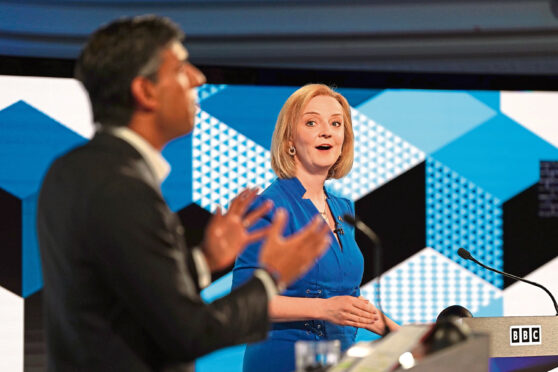 The promises of Tory leadership rivals Rishi Sunak and Liz Truss to be tougher on China are easy to make but will be harder to keep, according to a leading expert on China.
Sunak and Truss have clashed in the race to be prime minister over who would best curb Beijing's growing global influence but Ian Williams, who has reported from China for 25 years, said: "It's slightly surreal because they were both part of a government in which China policy was, to put it politely, very muddled."
Williams questioned whether either Sunak or Truss fully grasped the scale of what the new prime minister would have to deal with. He said: "They have to recognise the size of the threat from China in terms of economic and trade coercion. They have to recognise the threat from China in terms of the magnitude of espionage and particularly technology theft.
"Earlier this month FBI director Christopher Wray stood with MI5 head Ken McCallum, the first time ever they have stood on a public platform together, to address business and academic leaders who they regard to be rather slow on the uptake when it comes to the China threat.
"Essentially they said, you are up against an unprecedented and all encompassing machine that gathers intelligence and hoovers up technology secrets on a vast scale by means both formal and informal, ranging from blatant cyber attacks through to research tie-ups and other academic tie-ups."
Williams, author of Fire Of The Dragon: China's New Cold War and former Channel 4 News foreign correspondent, added: "There's an enormous challenge for whoever becomes prime minister, especially living up to the rhetoric, which we've heard during the campaign, which obviously falls very far short of what the government they were part of had been doing."
tort
Vladimir Putin's war on Ukraine has led to soaring fuel and energy prices and fears of a global food crisis. But Williams warned that a breakdown in relations with China, which did not oppose Russian aggression in Ukraine and wants to reclaim Taiwan, would have a much bigger impact on the world.
He said: "China is far more closely integrated into the world economy, which means that any disruption as a result of, say, a conflict over Taiwan would be far more significant.
"One example is microprocessors, with 90% of the world's most advanced chips made in Taiwan. It's an incredible dependency and a disruption of that would cripple a lot of the world's hi-tech industries.
"Political leaders are only now realising it's not a terribly good idea to be dependent on an autocrat who has aggressive global ambitions."
Scotland's links with China include Nicola Sturgeon signing in 2016 a memorandum of understanding with two state-backed Chinese firms, supposedly worth £10 billion but which collapsed amid human rights concerns.
Williams said: "A lot of the deals were signed on the assumption that by engaging with China, the world would become better a place. We would all benefit economically and China would become more politically liberal.
"A new middle class would make demands for greater democratic rights. But China has actually moved in the other direction. It is fast turning into a sort of dystopian surveillance state and is much more aggressive internationally."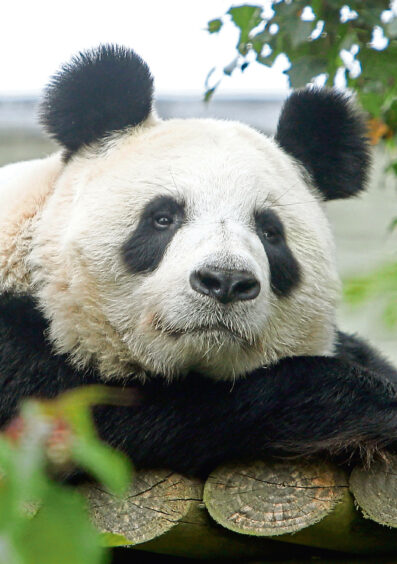 Edinburgh Zoo's giant pandas Yang Guang and Tian Tian have been on loan from China since 2011.
Williams said: "China has a monopoly on pandas and they are literally bred for export. They are a tool of Chinese diplomacy and a very successful one."
Chinese students are the biggest foreign market for Scottish universities, paying £245 million in fees last year to study at Glasgow, Edinburgh, Strathclyde and Heriot-Watt. Williams said: "I'm sure the vast majority of Chinese students in the UK are diligent and hard-working, but you have to recognise that it makes universities incredibly dependent upon income from China.
"Universities UK has warned there could be a terrible jolt if there was a rupture in relations and students stopped coming."
Williams also expressed concern about the growing influence of the social media app TikTok, which enables its 1 billion users to film and share short videos. Last week TikTok, which is owned by Chinese company ByteDance, was accused by former employees of using its now-defunct news app called TopBuzz to spread pro-China messages.
Williams said: "I would be very worried about a social network which is ultimately controlled from China and whose algorithm for pumping out content and decides on the feed is a very closely guarded secret in China."
---
The Fire Of The Dragon: China's New Cold War, by Ian Williams, is published by Birlinn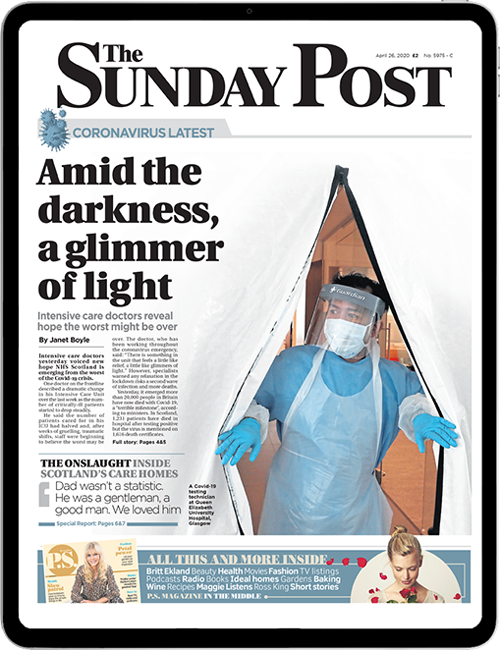 Enjoy the convenience of having The Sunday Post delivered as a digital ePaper straight to your smartphone, tablet or computer.
Subscribe for only £5.49 a month and enjoy all the benefits of the printed paper as a digital replica.
Subscribe