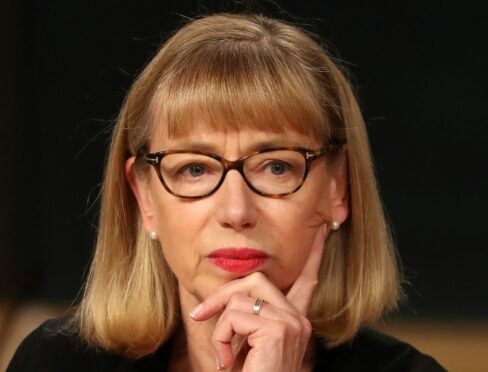 Scotland's most senior civil servant Leslie Evans is on three months' paid leave before formally departing because she was owed holidays, the Scottish Government said yesterday.
Exiting permanent secretary Leslie Evans, who earns over £170,000 a year, left her desk at the end of the year but it emerged last week that she remained on paid leave.
She sparked anger among MSPs when she refused to appear before Holyrood's finance committee before she leaves office at the end of this month when her pension will be an estimated £245,000 lump sum and up to £85,000 a year. The SNP-led committee said it was "extremely disappointed at the discourtesy shown" over her "failure to engage".
Evans was blamed for many of the errors made during the botched 2018 Scottish Government investigation into harassment claims against former first minister Alex Salmond.
The mistakes would cost taxpayers more than £500,000 after a judge ruled the investigation had been "unlawful" and "tainted by apparent bias". A cross-party committee last year concluded that an "individual failing" by Evans played an instrumental part in the debacle.
In October she was invited to give evidence on her time in the role to the Scottish Parliament's finance committee, but a letter sent on Monday from the Office of the Permanent Secretary said she was "effectively no longer a post-holder within the Scottish Government and is not able to speak on behalf of or represent the views of ministers".
Evans does not retire until the end of this month but is on three months' leave, which the Scottish Government yesterday said was due to outstanding holidays.
It said: "After four years of service, civil servants are entitled to 30 days' annual leave and 11.5 public and privilege holidays a year. In exceptional circumstances, such as during the Covid pandemic, staff have been able to carry unused leave over into the next year.
"Leslie Evans left the role of Permanent Secretary to the Scottish Government on December 31, 2021 and is taking outstanding annual leave ahead of retiring from the civil service on March 31, 2022."
Scottish Conservative MSP Murdo Fraser: "Many people will question why the outgoing permanent secretary's retirement was not simply brought forward, rather than her being granted three months' paid leave.
"The Scottish Government have a duty to be as prudent as possible with taxpayers' money, especially when it comes to highly-rewarded civil servants. This will be particularly galling to the public at a time when people across Scotland are struggling to cope with a cost-of-living crisis."
Scottish Lib Dem leader Alex Cole-Hamilton said: "Leslie Evans is picking up a huge salary and a vast pension, the bare minimum that we should expect of her is to spend an hour or two taking questions from parliamentarians about how government functions and how it can be improved.
"She has been at the heart of government for several years and there are undoubtedly lessons from this period that need to be learned. Attending parliament to do this shouldn't be optional."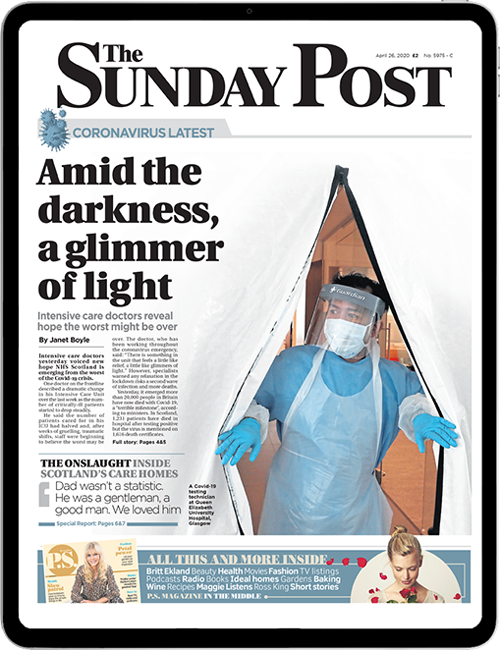 Enjoy the convenience of having The Sunday Post delivered as a digital ePaper straight to your smartphone, tablet or computer.
Subscribe for only £5.49 a month and enjoy all the benefits of the printed paper as a digital replica.
Subscribe