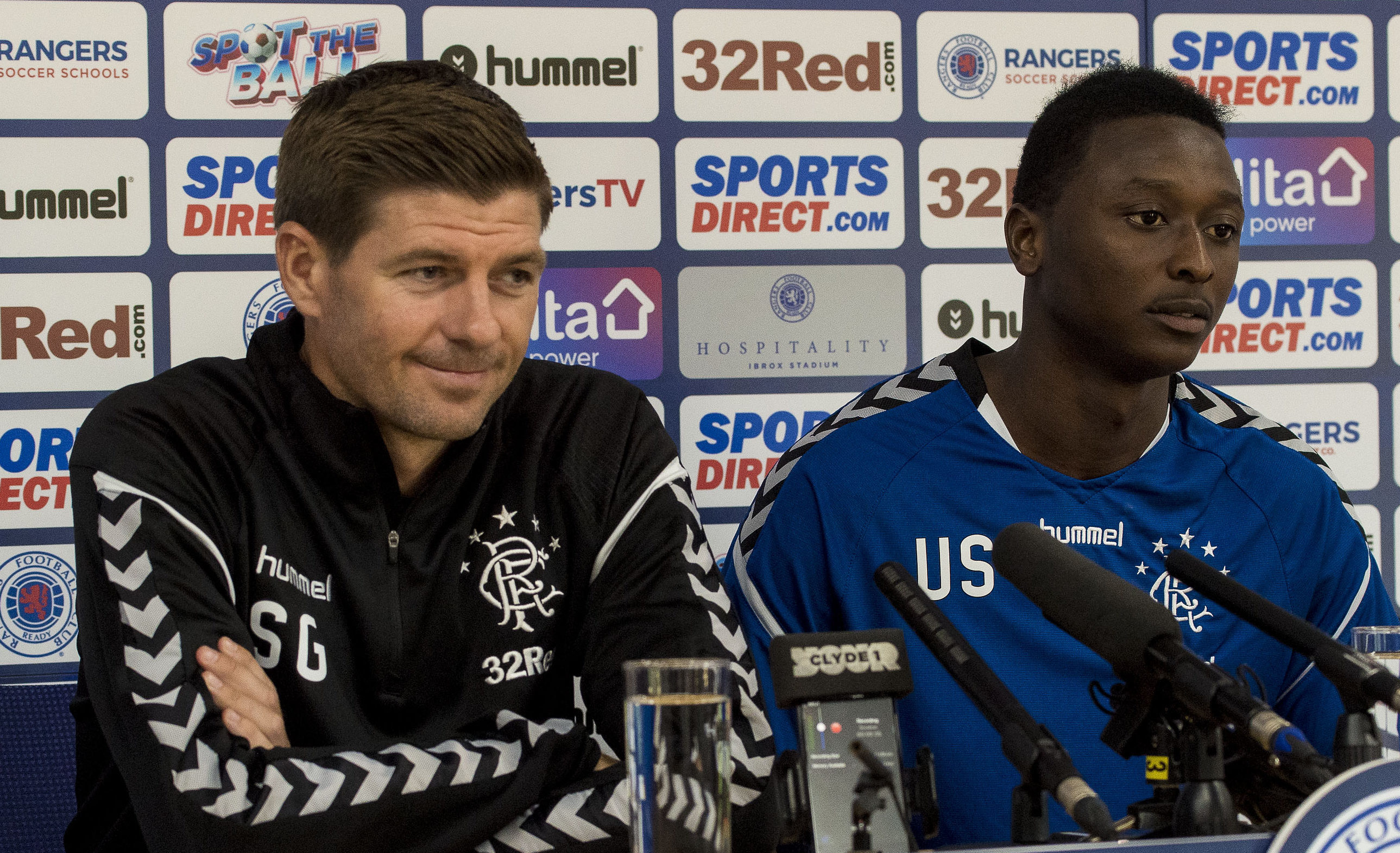 Rangers misfit Umar Sadiq has taken a verbal swipe at the Light Blues and their manager Steven Gerrard.
In an exclusive interview with The Sunday Post, the Nigerian, who spent six months at Ibrox on loan from Roma, made a number of claims.
The 22-year-old insists –
Rangers still owe him a month's wages.
He was fined £20,000 for 'liking' an Instagram post during his time with the club.
That he was made to feel like an outcast in the first-team squad.
The signing of Kyle Lafferty turned his stay in Scotland into a nightmare.
Steven Gerrard didn't tell him face-to-face he was being shipped out six months before the scheduled end of his stay in Scotland.
In the fanfare which followed Rangers' recruitment of Gerrard as their high-profile new boss in the summer, much was made of the ability of the England icon to recruit a higher quality of footballer.
And when, after some to-ing and fro-ing, it was announced that Sadiq, a player who had played and scored in Serie A, was being brought in until the end of the season, the move was heralded as evidence of the club's new pulling power.
Sadly for Rangers supporters eager to usher in a bright new dawn, the reality was to fall a long way short of expectation.
When the name of Sadiq is mentioned in reference to this season, fans will think of a misfiring striker, who opted to tumble to the ground in the League Cup semi-final defeat against Aberdeen in search of a penalty instead of having a shot on goal.
Part of the reason for the Nigerian's notoriety is the fact his manager chose to highlight the striker's brainstorm in the wake of Rangers' shattering loss.
It was an unusually public show of dissatisfaction from a coach about one of his players – and a huge disappointment to the man on the receiving end.
Speaking in Italy, Sadiq – still with Roma but now out on loan at Perugia in Serie B – made a string of allegations against the Ibrox club.
He said: "Gerrard proved to be very different from what I believed he would be.
"At the beginning, I didn't know anything about the Rangers move. The negotiations were all between Roma and my representatives.
"And when my agent told me about it, I expressed my doubts.
"I wasn't sure it was the right thing to do. But he kept arguing it would be good for me and my career.
"Then it was Steven Gerrard himself who convinced me.
"He phoned me three or four times, complimenting me and saying he'd back me to be a success.
"It made me feel important and convinced me to agree to the loan switch.
"At that point, I knew the club the same way football fans all over the world know Rangers – for its history and the passion of its fans.
"But when I arrived, I didn't even have any time to settle down before they brought in another striker, Kyle Lafferty.
"That was when the problems started, and my situation soon degenerated into a real nightmare."
Sadiq, contends the signing of 31-year-old Lafferty, a former Rangers favourite returning for his second stint with the Light Blues, made him surplus to requirements.
He continued: "All of a sudden, I was told that I could not use the first-team dressing-room any more. Instead I had to go change with the kids.
"Then, after a few days, I was also forbidden to park my car inside the training centre.
"I felt humiliated and kept asking what was the reason for the change of attitude. But I never received any answers.
"Gerrard wouldn't give any explanation about it, neither to me nor my representatives."
The situation, Sadiq said, soon got worse.
"I believe absolutely that I was not given a fair chance to show what I can do. They made me feel like a stranger," he said.
"I started only once (in the League Cup semi-final against Aberdeen) and that was when there were no other strikers available.
"As I say, for me everything went wrong after they brought in another striker (Lafferty).
"Once I put a 'like' on Instagram to a post from a fan – and I was fined £20,000, which was absurd.
"And Rangers didn't even pay me up everything I was due.
"They still have to give me my salary for December."
It is perhaps not altogether surprising, then, to find Sadiq ambivalent about the club's future prospects.
"I honestly don't care how they do," he said.
"As long as I was a Rangers player, I behaved like a professional, giving everything I could of myself to the shirt.
"But now I don't want to hear about them and what they are doing any more.
"In my opinion, they behaved in a disrespectful way to me, both as a player and as a person.
"When it ended, Steven Gerrard didn't even have the courage to talk to me and tell me what was happening face-to-face.
"That was a surprise to me. I didn't expect such behaviour.
"How he will do long-term as a manager, I do not know. That is his business and I have my own career to think about.
"One man I do wish all the luck and success to in the future, though, is Alfredo Morelos.
"He was my fellow striker, and I felt good with him during the time I was in Scotland.
"I would say that he is a very good player and an exceptional guy. He will be one of the few Rangers that I will follow with affection."
Sadiq opened his account for Perugia at the end of last month with a brilliant solo goal against Venezia, and then followed up with another in the next Serie B fixture against Salernitana – a match in which he was later sent off.
We presented the allegations made by Sadiq to Rangers, and at the time of publication, they were still investigating them.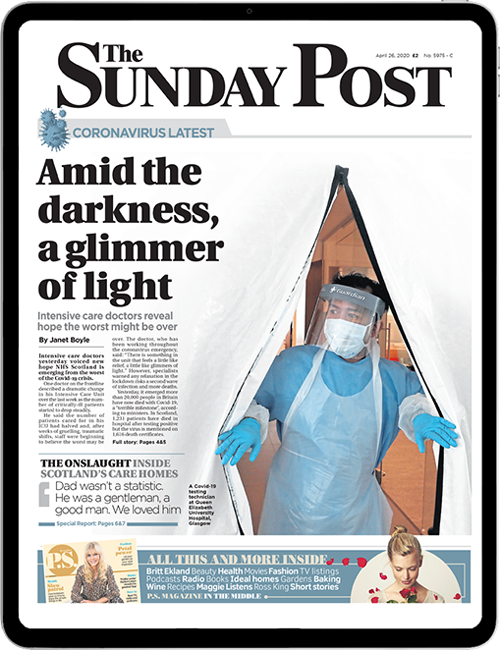 Enjoy the convenience of having The Sunday Post delivered as a digital ePaper straight to your smartphone, tablet or computer.
Subscribe for only £5.49 a month and enjoy all the benefits of the printed paper as a digital replica.
Subscribe