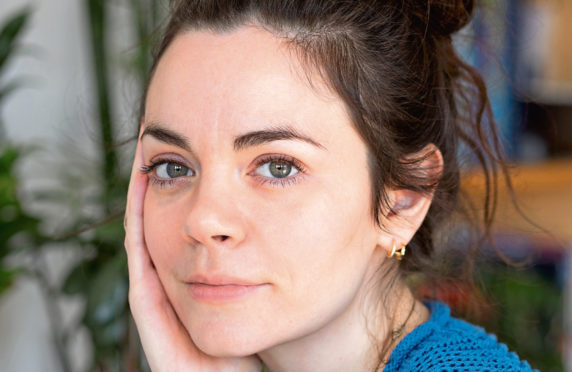 Can you put a price on love? Haley McGee can. The actor and writer sold tokens of love given to her by a string of ex-boyfriends to pay off a £10,000 credit card debt.
She even enlisted the help of a mathematician to create a formula – with 87 variables – to price up the cost of love and turn sentimental value into cold, hard cash.
She came up with the quirky initiative after appearing at the Edinburgh Fringe Festival. And it went on to spark a solo show, The Ex-Boyfriend Yard Sale, and an eponymous book, just out.
Canadian McGee admits: "It was borne out of me being in credit card debt and a moment of desperation. Barring my computer and my phone, there really wasn't much I could sell that hadn't been given to me by exes."
Her book is bittersweet, revealing heartache but also hilarity in the minutiae of her preparation for dates and her changing romantic goalposts. By her 30s she reveals she was done with one-night stands.
"I've had my fill from the all-you-can-eat buffet and now I want an a la carte meal that satiates my finicky palate," she tells P.S.
The daughter of an English professor, McGee studied acting in Toronto as a teenager, working as an actor and playwright until she relocated to the UK in 2016. As well as voiceover work, she has also appeared alongside Jodie Whittaker in Doctor Who and hosts The Cost Of Love podcast.
She had been touring her solo shows in Canada and appeared at the Edinburgh Festival in 2013 before moving to London, but when work tailed off, the debt piled up.
"I was very lonely. I had no friends here, but my pride wouldn't let me go back to Canada," she admits. She features eight exes in the book, naming each one by the gift they had bestowed on her. ''T' (his real name is not revealed), was her on-off beau from Canada.
"He had a profound effect on my life. In some ways, he was so deeply encouraging of me pursuing work that was really interesting to me and if it hadn't been for him I don't know if I'd have made the leap and come to the UK. But it was also partly that he was off doing his thing and couldn't really commit to me," she reflects.
She says that she has had a therapist since she was 25. "I had broken up with the guy who I named 'Bicycle' in the book when I found out that he was dating a mutual acquaintance. I absolutely lost my mind. Six months after we'd broken up I couldn't stop talking about it.
"I was that heartbroken person who brought every conversation back to my pain. In the end my brother told me to get over it, and I thought, I need to pay someone to listen."
The Ex-Boyfriend Yard Sale first premiered in Toronto before being staged in London but was then stifled by the pandemic. She hopes to take it nationwide in the future.
Perhaps the most ironic conclusion of her story is that she fell in love in lockdown, through a dating app, with a Mancunian artist who now lives in London.
She beams: "It's been such a dream. We are having the best time."
---
Haley McGee – The Ex-Boyfriend Yard Sale, Coronet, £14.99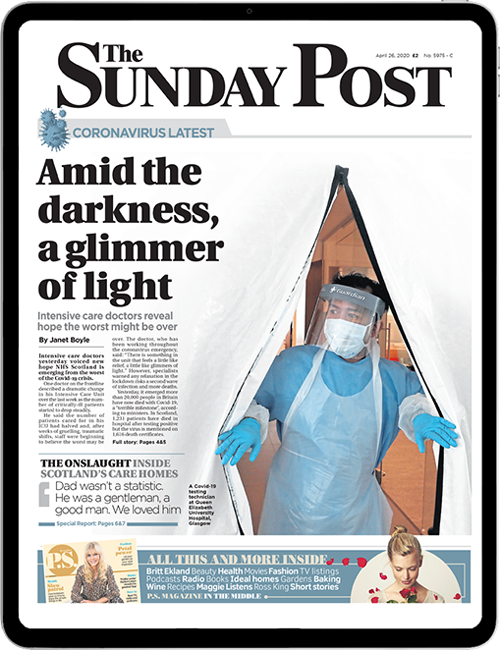 Enjoy the convenience of having The Sunday Post delivered as a digital ePaper straight to your smartphone, tablet or computer.
Subscribe for only £5.49 a month and enjoy all the benefits of the printed paper as a digital replica.
Subscribe