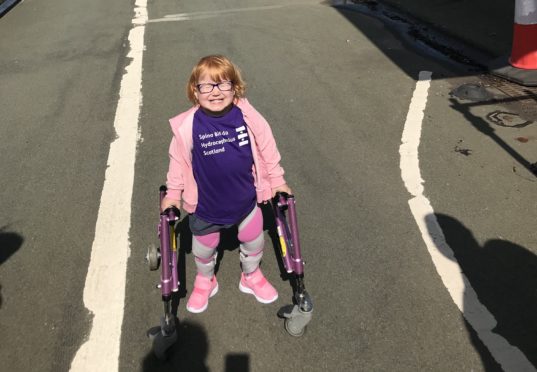 A little girl from Livingston has defied doctors by walking 5km across the Forth Road Bridge, after her parents were advised she would be in a 'vegatative state,' for most of her life.
Three-year-old Skye Smith was diagnosed with spina bifida in the womb and her mum, Samantha Kay, was told her baby wouldn't have any kind of life, would be brain damaged and unable to walk.
It was only when Samantha and Skye's dad, Liam, sought further advice and support that they realised this couldn't be further from the truth.
"At Skye's 20-week scan the sonographer told us there was an issue and that she had spina bifida. They told us the likelihood was that she would not be able to walk, wouldn't have much of a life at all and be in a vegetative state," said Samantha, 25.
"We were told that most people choose to terminate their pregnancies if the child is found to have spina bifida, and they offered to make me an appointment to get rid of my baby.
"But I thought hang on, you've just told me something is wrong with her, that doesn't mean I want to get rid of her! So I asked for some more information and all I was given was an A4 sheet of facts I could have just found online.
"I was given no support, however I was advised to phone the Royal Hospital for Sick Children in Edinburgh who would be able to explain more.
"When we spoke to them they told us that children with spina bifida might be able to walk and that they can actually have a pretty good quality of life, turning everything we'd been told originally on its head.
"So we decided to go ahead with the pregnancy and I had Skye.
"It's horrible to think that people who don't actually know that much about spina bifida are in a position to influence mums and I'm just so glad we didn't listen to them."
Spina bifida is a condition which affects an unborn baby's spine and spinal cord. The two don't develop properly in the womb, causing a gap in the spine.
At just two days old, Skye had an operation to heal the hole in her back and to unravel her spinal cord which was tied in a knot. She spent six weeks in hospital.
"It was terrifying," said Samantha.
"It's hard enough when you're a first-time mum but having your baby in hospital for that long was just so scary.
"At that point too we didn't know anyone else who had experience with spina bifida or had a child with the condition, so it was really lonely."
After Skye's operation staff from Spina Bifida Hydrocephalus Scotland (SBH Scotland) introduced themselves to Samantha and Liam and showed the family how they could help.
"For the first time, we realised we weren't alone," said Samantha.
"We were now speaking to staff who completely understood our situation and could give us the support we actually needed."
Wanting to raise money for SBH Scotland and the amazing work they had done for their family, Samantha and Liam decided a great way to raise awareness would be to walk across the Forth Road Bridge with Skye.
Although she occasionally uses a wheelchair, with her mum and dad, Skye managed to walk 5km on her own, raising £1,000 for SBH Scotland, and showing the original doctors that treated Samantha, just how wrong they were.
"We wanted to do something to show that children like Skye can walk, they can have a good quality of life and that everything the doctors had originally said to us just wasn't true," said Samantha.
"We wanted it to make a statement that said actually, she can do this – everything you said she couldn't do, she can."
---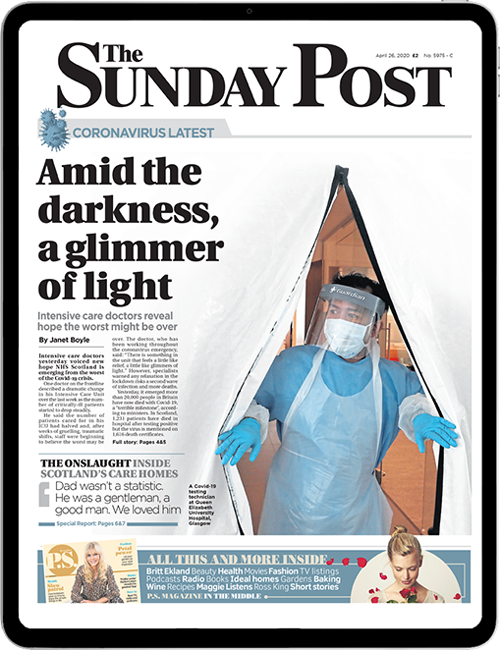 Enjoy the convenience of having The Sunday Post delivered as a digital ePaper straight to your smartphone, tablet or computer.
Subscribe for only £5.49 a month and enjoy all the benefits of the printed paper as a digital replica.
Subscribe