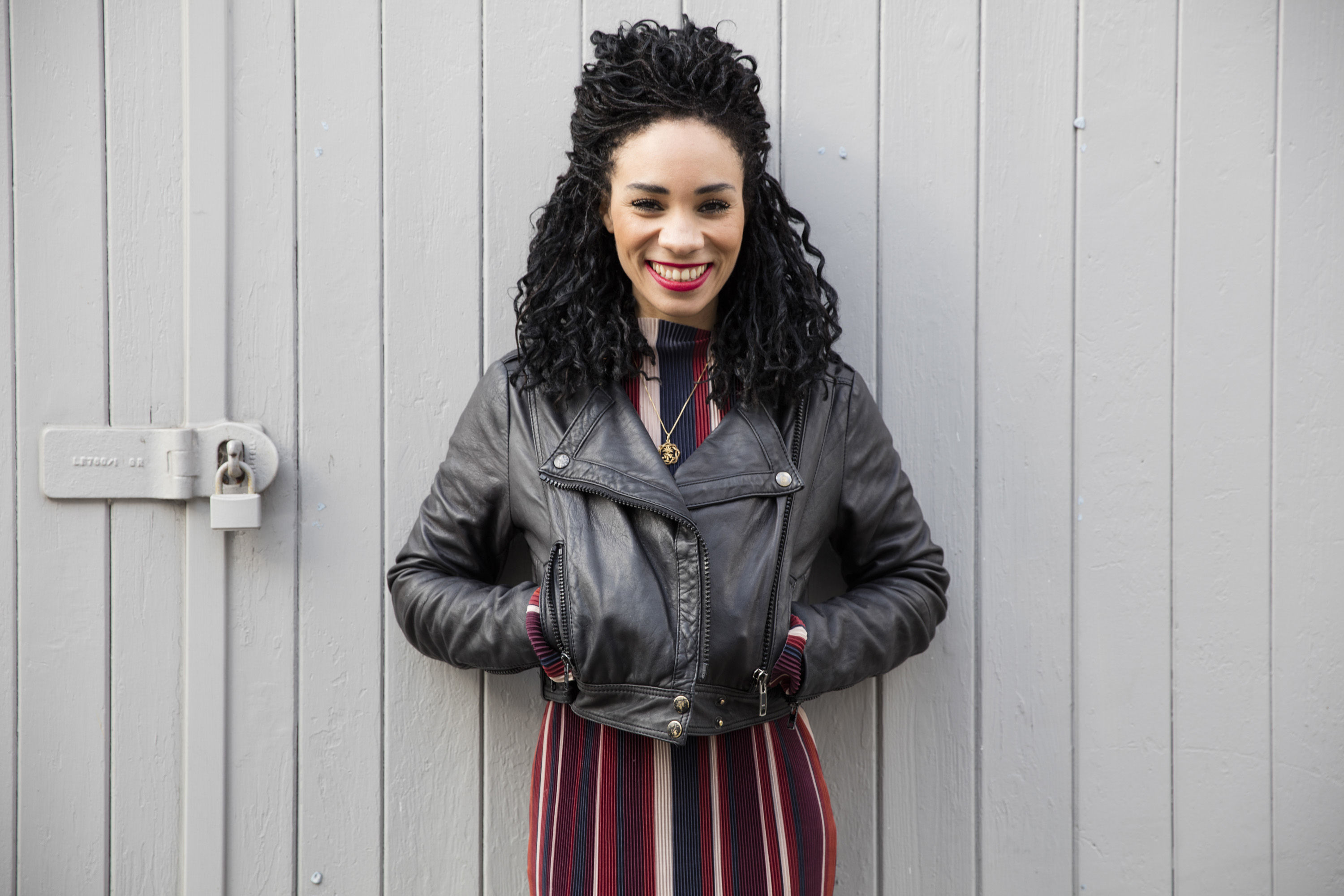 SHE'S The One Show presenter who is hailed as one of the BBC's hottest new stars.
But Michelle Ackerley, who is also in the first episode of Celebrity MasterChef which is back this week, has told of her sadness at being unable to share the joy of her success.
Michelle's dad Marcus passed away just a few months ago and the pain of his loss burns deeply.
"It's the toughest thing I've ever been through and it's still hard now," Michelle, 34, told iN10.
"He was diagnosed with cancer last summer and we were told at that point that he had five months to live. He had chemo and, over Christmas, he had a bit of a second wind and started to feel a bit better.
"But in January it completely turned on its head. He went into a hospice in March and passed away soon after that.
"Having to go through that and be on screen was so difficult.
"A few days after I'd first found out, I was on The One Show and remember speaking to dad and saying I wasn't sure I could do it and maybe we should just all hunker down together and not focus on work.
"But he was so proud of what I was doing – even more passionate than me if possible – and insisted I kept doing it as it made him happy.That's kept me going, thinking of what he'd say if he was here."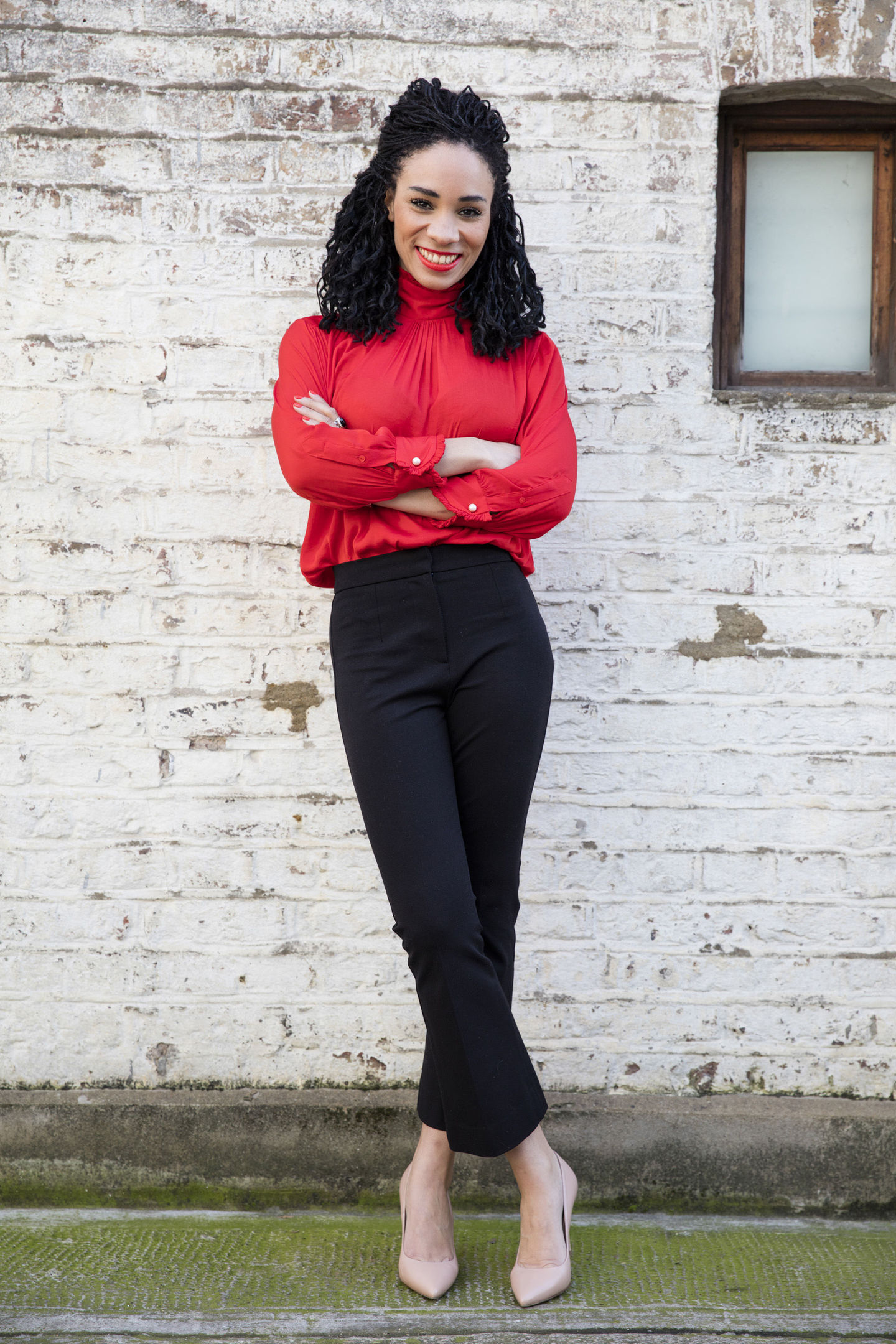 Through it all, Michelle has kept up a smiley, positive, professional front for the cameras, live in millions of our living rooms.
She is close to mum Mavis, speaking all the time and spending every possible weekend at the family home in Alderley Edge, Cheshire.
"I was out shopping with my mum a few weeks ago when I was offered to take over Fantasy Homes By The Sea.
"She was so happy. But then I got upset as the person I so wanted to tell was my dad who would have been so happy.
"It was bittersweet. I was really pleased but sad that I couldn't share it."
While Michelle's career has been on the up and up, especially since landing The One Show role, she is far from an overnight success.
She has served a from-the ground-up apprenticeship ever since she landed a month-long work placement at the BBC in Manchester back in 2005.
At the time she was at university studying psychology but took to the media world immediately, working in a variety of roles.
Having seen the behind-the-scenes reality, she has a refreshingly wry take on the so-called glamour of television.
"I had just finished presenting on a live Watchdog in London one evening and then had to go straight back to my production job," she recalls.
"I took a train through the night to Hull for a BBC Learning event where I was hauling out chairs, cleaning floors and doing anything that needed sorting.
"At one stage I was under a table dusting, absolutely shattered, and this woman appeared and said that she thought she'd seen me on the telly last night but it must obviously have been someone else!"
While she was becoming an increasingly familiar face, it was being announced as the permanent stand-in when Alex Jones went on maternity leave last year that catapulted Michelle into the big time.
And she says that although she had done bits and bobs for the show, becoming a regular on the sofa alongside Matt Baker was a massive deal.
"Matt was amazing, so generous and giving. He's passionate about the show and took the time to make me feel comfortable. I knew there would be all this expectation and people are going to judge and compare as it's on in millions of homes and Matt and Alex are such a good pair.
"I was really nervous in the run-up to the show but when it came to doing it I told myself I just had to enjoy it and get the most out of it."
Alex has spoken since of not finding it easy to watch others sitting in her place, doing a job she loves.
But Michelle insists she always knew it was just a stand-in slot – although she has been back regularly since as part of what she calls 'The One Show family' – and wasn't trying to take anyone's job.
"Alex left me a lovely Good Luck card in the dressing room and I got her a gift after she had a baby," says Michelle.
"I think it's really important in TV – especially in the current climate – to support other women.
"We are all in this industry and we present in our own different ways. My standpoint is always to try to be supportive and not be jealous.
"It is very volatile and things are changing all the time. Programme-makers' minds change like the wind and it can be hard not to take that personally.
"But I don't like to compare myself to other people as that can be quite unhealthy. You do have to be ambitious, though, and constantly thinking of what's next."
Michelle loves the buzz of doing Watchdog, The One Show and Crimewatch live, but she admits it was stepping into the studios to record Celebrity MasterChef that really set the nerves jangling.
She is in the first episode alongside Keith Allen, Martin Bayfield, Josh Cuthbert and Carol Decker.
Frankie Bridge, Anita Harris, Gemma Collins, Chizzy Akudolu, Lisa Maxwell and Strictly dancer AJ Pritchard are among those whose culinary skills we'll also see tested.
"It took me back to school, stepping in to do an exam. Your hands are sweating and you're so worried.
"My first thought was that I really wasn't sure I could do it.
"You are going to be judged by John and Gregg and you are doing it to a time limit, which is something so alien.
"I spend most of my time away from home and when I'm back in the kitchen I'm just looking to do something quick.
"When I have a few days off I'm the sort of person who likes to get a recipe book out and try something new. But I've never had a lot of confidence cooking in front of people."
It is, it has to be said, not Michelle's scariest TV moment.
That came when she was doing a live report for Crimewatch Roadshow, dressed in police riot gear and facing an angry mob, when she found herself set alight by a petrol bomb.
She had to gasp out her piece to camera, choking through the smoke and fumes, before needing oxygen afterwards.
"It was worse when I watched it back when we came off air and I saw what had happened," adds Michelle."
Celebrity MasterChef BBC1, Thur, 8pm, Fri, 8.30pm.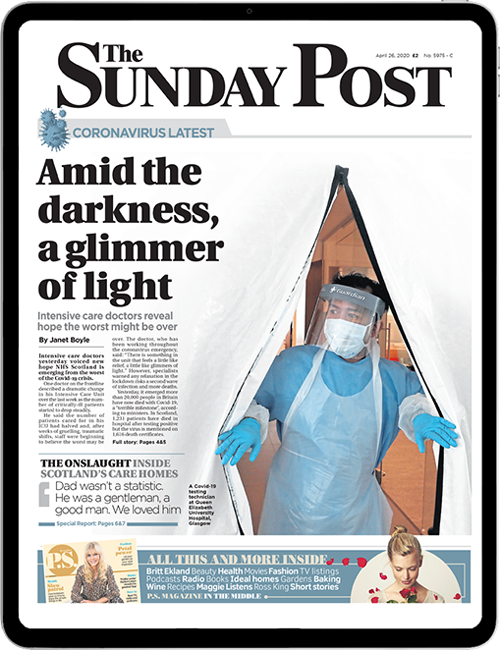 Enjoy the convenience of having The Sunday Post delivered as a digital ePaper straight to your smartphone, tablet or computer.
Subscribe for only £5.49 a month and enjoy all the benefits of the printed paper as a digital replica.
Subscribe