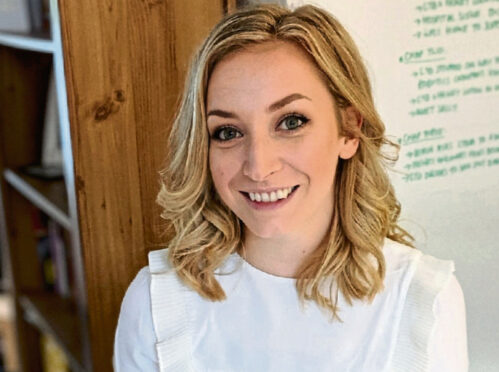 She was the pint-sized Harry Potter fan who queued for hours at bookshops to land the latest release.
But bookworm Naomi Gibson could not have known back then that Barry Cunningham, the man who published JK Rowling's first book in the world-famous wizard series, would one day take on her own debut novel.
More amazing still, the TV rights for Gibson's young adult fiction Every Line of You – about a teen hacker and the disturbing AI she creates – has been optioned by Heydey Television, the crew behind the eight Harry Potter films.
In the caravan she is "rocking" in East Ayrshire while her husband Oliver converts a steading to be their new home, Gibson, 33, from Cheshire says: "It's crazy actually.
"Barry at Chicken House worked with Rowling and it was great when he said he liked my book, and then to get the call that the people who make the movies want to option the TV show was amazing.
"It's rare to sell TV rights so I wasn't expecting that call at all. When my agent told me, I said: 'Shut up!'"
Lucky dip
Her success is all the more impressive when she reveals the idea for the book came from a "lucky dip."
The author, whose day job is as a cost engineer for an aviation fuel company, explains: "I was doing a writing course at a local college in Warrington a few years ago with author Dale Hannah. He handed out lucky dip bags with items inside that you had to build a character around. In my bag was a screwdriver and a box of fuses and that's how I came up with a teen hacker.
"It is horrible to think that if I had picked up a different bag I wouldn't have had the same idea. I would never have come up with this character and would never have come up with this book. It was a moment of serendipity."
She admits to writing the first draft in a "hot, messy two weeks" while still fired up from her class: "It is a YA thriller about a very lonely girl, Lydia, who creates her own artificial intelligence to love her.
"She turns all of her attention to building her AI who she names Henry. Henry grows in sentience, and he sees how overlooked, lonely and bullied she is. He becomes her bodyguard. But he starts to have wants and desires of his own. And these aren't strictly legal, so Lydia has to decide how much she is going to fall in line with him.
"It has been compared to a Bonnie and Clyde relationship for the digital age and some people think it is quite Black Mirror."
Gibson, the middle of three children, recalls: "We didn't have a TV until I was about 11 or 12. I have never met anyone else who didn't. It was a lifestyle choice my parents made.
"A lot of my growing up was going to the library two or three times a week. Books were a huge part of my life and we always went book shopping before holidays.
"I remember queuing for Harry Potter releases with my dad. As a reader you grow up dreaming a bit more. We were surrounded by books so it is natural I wanted to write my own."
Her debut is already selling well at home and overseas and Gibson is already on to her next novel. She says: "It will come out in August next year.
"I love to psychoanalyse people so this one is another psychological thriller with a tech element and involves virtual reality."
---
Naomi Gibson – Every Line of You, Chicken House, £7.99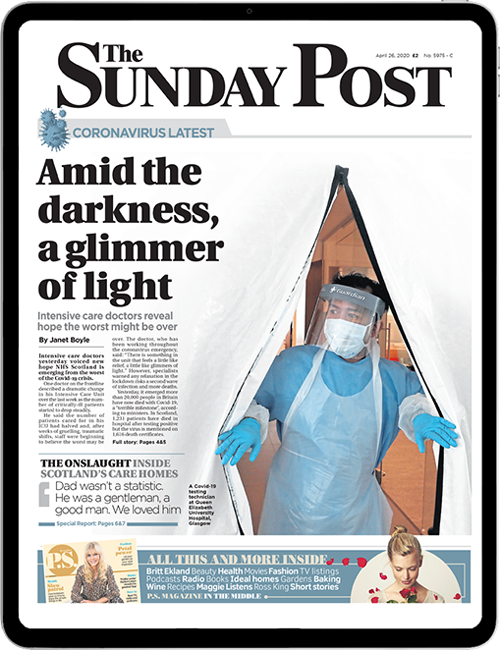 Enjoy the convenience of having The Sunday Post delivered as a digital ePaper straight to your smartphone, tablet or computer.
Subscribe for only £5.49 a month and enjoy all the benefits of the printed paper as a digital replica.
Subscribe