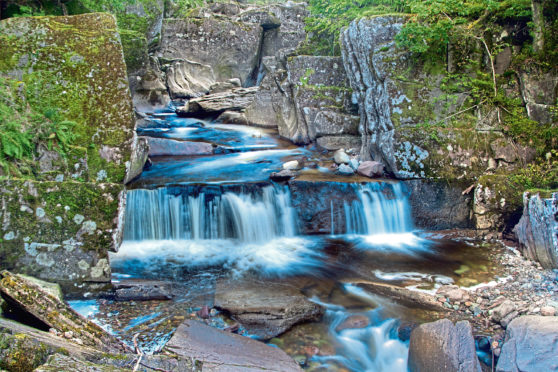 As a teenager I took a friend to the Lake District in an attempt to convert him to the joys of hillwalking.
Striding Edge seemed like a good place to start, with plenty of wow factor, and as we sat on the rocky ridge, the view was astounding.
What sticks in the memory, however, is what happened after I had greeted some fellow scramblers with a cheery "hello". When they had made their way on to the summit of Helvellyn, my friend asked if I knew everyone on the mountain as I had said "hi" to all of them and received equally polite replies.
Fast forward a decade or two – or maybe three – and my children have asked the same question, and again been told that it's just what you do in the outdoors, away from the hustle and bustle of streets and pavements.
But what is the etiquette when it comes to talking to other folk walking by a burn, on a hill, mountain or even a ridge? On a walk to Bracklinn Falls the other week a quick "hello" or nod of the head was all that was needed for a coach party from Germany – if I had tried to start a conversation I would have been linguistically challenged.
As I followed the Keltie Burn upstream and stopped to admire more falls near Scout Pool, I could've chatted to a couple by a little bridge. But they decided to head off with a "lovely day, isn't it", I think to leave the viewing spot to me – a nice gesture and high on the scale of politeness.
As the steeper slopes of the Callander Crags were reached, I faced an etiquette conundrum as I met a chap coming down. Do I gasp an out a breathless "hi" or pretend I was in no way out of puff? I shamefully went for the latter.
I stopped at the wonderful summit cairn. As I set off, a guy appeared and despite my best, most jovial "hello" I only received a weak smile and a little grunt on reply.
Worrying that I had been overly jolly, I scuttled off down the ridge but quickly realised the reason for the gentleman's taciturn nature. In front of me was a lady, presumably his wife, telling a child to "stop complaining".
I thought better of speaking and just gave a consoling smile. Thankfully, for the rest of the way down I didn't see a soul – sometimes a walk on your own is the best thing.
---
Location: Bracklinn Falls
Length: Four miles
Height gained: 1,050ft
Time: Two-three hours
OS Landranger: 57
Parking: From Stirling head into Callander on the A84 and turn left just after a sign for the Roman Camp Country House Hotel. Follow Bracklin Road out of the town and up to Bracklinn Falls car park.
Top tip: Don't put too many clothes on before you start. You want to be a little chilly as the body will heat up on a walk. You can always put more layers on as you go along.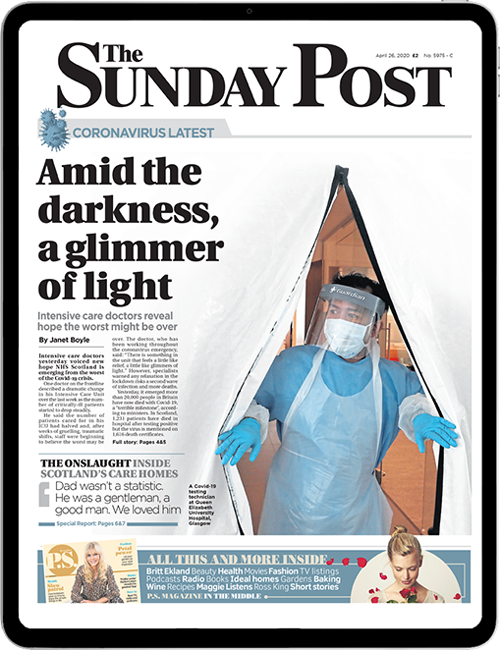 Enjoy the convenience of having The Sunday Post delivered as a digital ePaper straight to your smartphone, tablet or computer.
Subscribe for only £5.49 a month and enjoy all the benefits of the printed paper as a digital replica.
Subscribe