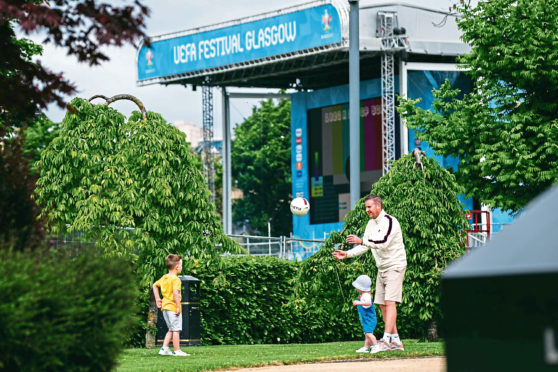 Organisers of the Euro 2020 fan zone said public health officials have never asked for people to have a negative test before entry.
Fears are growing over plans to allow 6,000 football supporters to gather in a beer garden to watch matches on big screens.
Leading experts said the gathering of fans risks Covid outbreaks and questioned why there is no requirement to show a negative test result before entry to the fenced-off zone at Glasgow Green. It comes as Scotland recorded its second-highest number of daily infections since February – 860 new cases in 24 hours – and one more death.
National clinical director Jason Leitch yesterday admitted concerns, saying there will be people in the fan zone who have the virus and stressed the importance of social distancing.
However, event organisers Glasgow Life – which runs leisure services for the city council – revealed the issue of mandatory testing was dismissed during planning meetings with Leitch and his deputy John Harden and said they would have introduced mandatory testing if asked.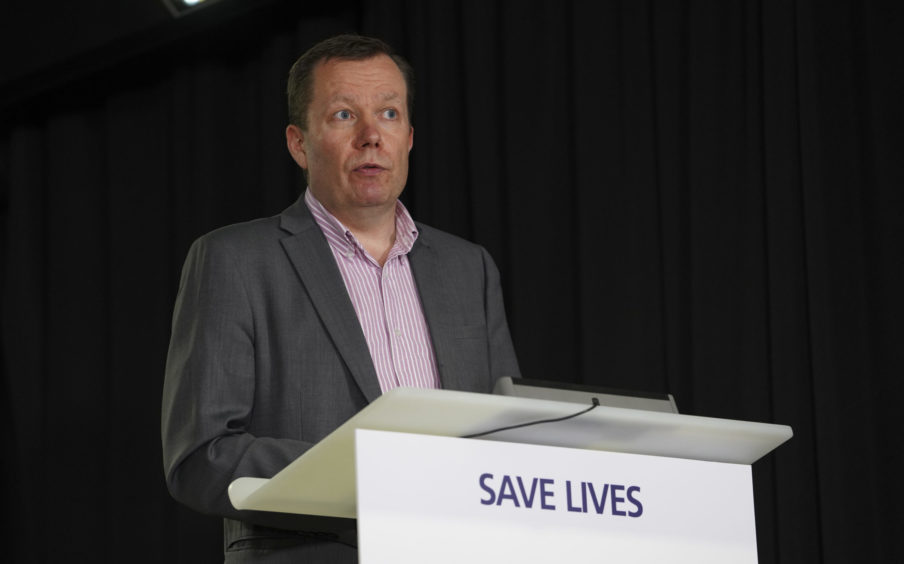 Scottish Labour deputy leader Jackie Baillie said: "This seems a massive oversight on behalf of the Scottish Government. Every effort should have been made to ensure the fan zone was arranged in as Covid-safe a manner as possible."
Conservative Shadow Health Secretary Annie Wells said: "The Scottish Government should be open and upfront with the public about their reasoning for not requiring this, as many people will be wondering why it was deemed not necessary."
First Minister Nicola Sturgeon is expected to announce whether the fan zone will get the go-ahead on Tuesday when she updates parliament about the pandemic.
The organisers will also run a programme of events on non-match days, including comedy nights, band nights and other live entertainment.
On the BBC Today programme, Leitch said the fan zone included a beer garden, adding: "And that's one of the things we're slightly concerned about."
Later, on Radio Scotland, Leitch said: "There is data that any gathering, uncontrolled, like that – particularly indoors, but not exclusively – leads to spread."
He also acknowledged that many people were upset at the prospect of thousands of fans gathering in a beer garden during the pandemic. He said: "Some people are angry, let's be clear. Social media is certainly not entirely pleased but it hasn't been for 14 months.
"There are anomalies whenever you do this weird thing we're doing to society because of a pandemic…but you have to make choices as you come out of a pandemic about what is allowable and what isn't. The fan zone, if it goes ahead – remember, not my choice, final decision not made – is outdoors, very well managed in partnership and planning for weeks and weeks with the local authority, the stewarding company, the police who have approved it, who think it's a safe way of managing what would otherwise be unmanageable."
Public health professor Linda Bauld said: "When you have any mass event, mandatory testing is a good idea so if they had the opportunity to integrate that and it was affordable then, of course, I would have recommended it."
However, she warned it was now too late to set the system up. She said: "I listened to Jason Leitch and I think the bottom line is they just haven't set that up. It doesn't seem like it's part of the plan and to put it in place now is a big thing. It's not straightforward.
"You have two options. You can have testing stations nearby where people will be asked to do a lateral flow test then hang around for 15-20 minutes until the result was available, that would have to be logged and then they'd be let in. That's a big logistical undertaking.
"The other option is you require people to demonstrate evidence of a negative test in advance that they would do themselves. But there would have to be a reporting and recording system.
"I suspect if I asked Jason directly he would probably say we didn't factor in a requirement for a negative test. That wasn't part of our original plan. In an ideal world with more resources we would have done that."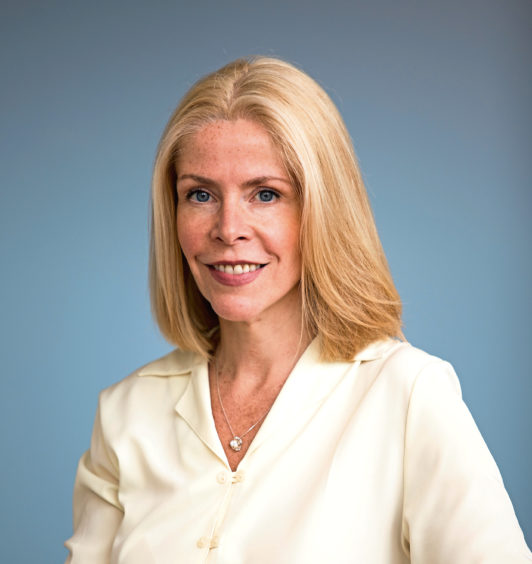 Bauld said she fears transmission of the virus among fans travelling to Glasgow Green and using shared toilet facilities.
She added: "Many times over the past year there have been exceptions for football. It's always football and there has been some unfortunate incidents. But it's part of our culture and people care deeply about it. But it means there is inequality in that. Some people are delighted and some are saying it isn't fair.
"The bottom line is any large gathering of people when you have high infection rates is risky."
Behavioural scientist professor Stephen Reicher, who advises the UK Government, said: "The problem is hugging and leaping up and down together. There has to be really clear messaging about the dangers and the responsibilities because, inevitably, there is a risk. We are on a knife-edge at the moment and there is a real danger of things taking off again.
"It is an own goal for Scotland if you celebrate a goal against England by hugging strangers."
Reicher said there are particular risks for younger fans who are not yet vaccinated. He said: "The more you allow the virus to transmit the higher the chance of mutations."
The warning came after Edinburgh University's Dr Christine Tait-Burkard said on Friday it was risky not to introduce mandatory testing for supporters going to the fan zone.
The Scottish Government said: "Decisions about testing and other arrangements at the fan zone are taken jointly by the Scottish Government, Glasgow Life, Public Health Scotland and other partners.
"Mass testing of people on arrival at the fan zone is not feasible and the queues which this would cause could, counter-productively, present a possible Covid risk."
A UEFA EURO 2020 Glasgow Host City spokesperson said: "In the interest of public health we would encourage all fans to take a test prior to attending, to help stop the spread of the virus as the country moves out of lockdown."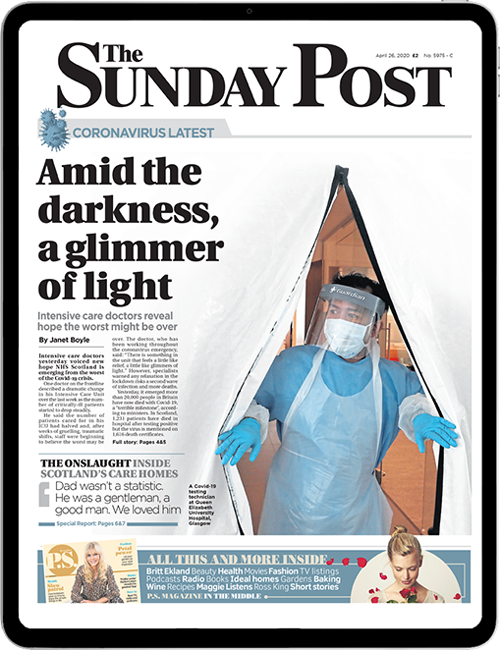 Enjoy the convenience of having The Sunday Post delivered as a digital ePaper straight to your smartphone, tablet or computer.
Subscribe for only £5.49 a month and enjoy all the benefits of the printed paper as a digital replica.
Subscribe