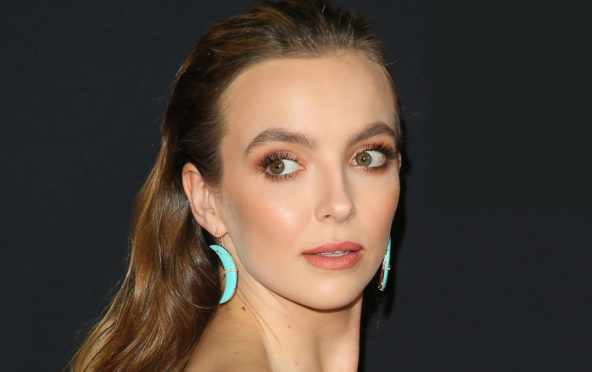 It's easy to forget Jodie Comer is a mere 26 years old. In the past few years she's rocketed to fame, thanks to the role of psychopathic assassin Villanelle in Killing Eve, as well as in the likes of Doctor Foster and The White Princess.
Her meteoric rise is set to continue after she conquers Hollywood, I reckon.
I chatted to Jodie last week, in the wake of her first real foray into Hollywood films.
She's set to star opposite Ryan Reynolds in a blockbuster action comedy next year.
And after that it was straight into filming the third series of the show which put her into the stratosphere.
"We're doing series three of Killing Eve at the minute," she added.
"We're kind of right in the middle of that which is great.
"And then they have a film coming out in July next year called Free Guy, which I filmed with Ryan Reynolds, which is like an action comedy, half-based on a video game, half on reality – so that was a lot of fun. Ryan is a fun guy – everything you imagine, and more.
"He's a really great person to work with.
"That was my first kind of, you know, film of that scale.
"So that, in itself was a learning curve, but it was so much fun.
"I'm excited for people to see it."
Bafta winner Jodie told me she was inspired growing up watching Julie Walters – good choice. The Liverpudlian also said that, despite being cast opposite Hollywood A-listers, being close to her roots was important.
"Life has definitely changed, but I'm still at home with my family," she said. "And no one would ever let me get too big for my boots, that's for sure. But no, it's incredible.
"These moments happen that you've always dreamed would happen – and it's important to kind of soak that up and appreciate it."
Last week I also bumped into Suits star Sarah Rafferty. The show, which also starred a certain Meghan Markle, ended after an impressive run of nine series, and Sarah said she wanted to give it a good send off.
"It was full of so many mixed emotions," she said. "It was important to have a goodbye that the fans will love.
"And you know it was nine years, a decade of our life. So it was a huge chapter. There were a lot of goodbyes to say to the city of Toronto, to our fans, to our crew, to our classmates.
"It was a lot. It was an emotional roller coaster."
Sarah even teared up a little when I asked her about her journey starting out.
"Our award was being on the air for nine years," she said. "I actually have chills talking about it. The fact fans went on this ride with us and I've met so many young women who tell me what Donna's journey meant to them, then I just…I'm getting choked up!
"It's just tremendously gratifying I had the opportunity to go on that journey."