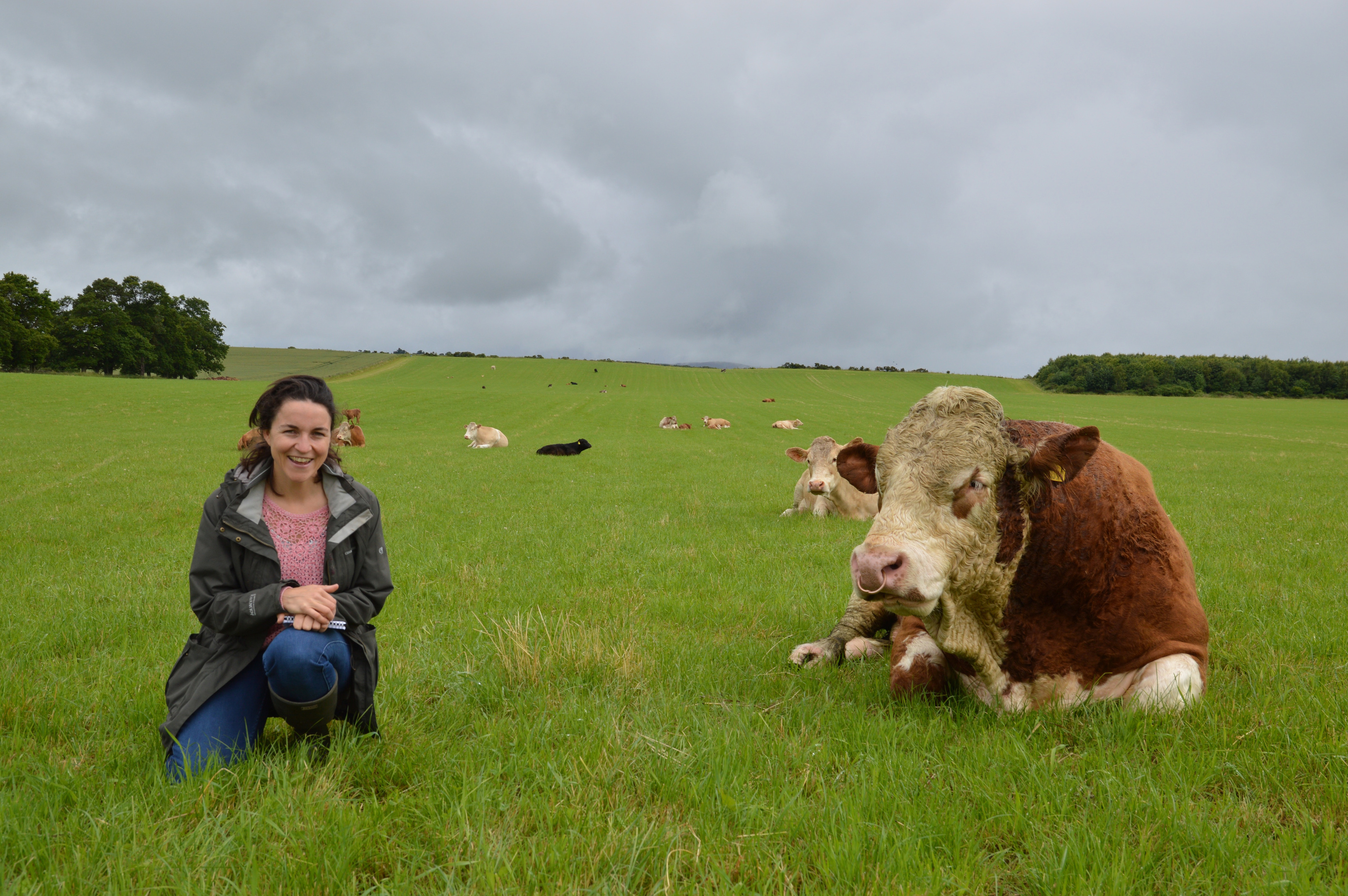 THE first time Louise Gray killed an animal it took her months to get over it. But that didn't stop her.
Louise was only eating animals she had killed herself as she researched a book but the acclaimed environmental writer insists everyone has to understand where our meat comes from.
She said: "From writing about climate change I knew that if we carry on with business as usual we are heading for some scary stuff. We need to start cutting our carbon emissions and the easiest thing you can do is to cut down on meat. "Emissions from livestock make up more than all the transport put together.
"We need to think about where our meat comes from and face up to these things."
But while Louise says meat reduction is critical, what we replace it with is just as important. And that could mean we'll increasingly be tucking into insects and plants.
Louise spent two years eating what she killed before writing her book The Ethical Carnivore and learned to fish and shoot in Scotland.
She said: "I was very mindful that I was only going to do things in a humane manner.
"The first thing I killed was a rabbit and I found that very upsetting. It took me months to recover and I didn't eat any meat after that for a long time.
"In fact, I didn't eat much meat at all during the time. But the reason I continued was that I could see that those around me who were killing animals to eat and controlling pests were good people who understood the countryside."
During the process Louise, who is talking about the need for change in North Berwick next month, had shooting lessons from her dad Duncan, a farmer in East Lothian. He was with her when she shot a stag in the Highlands.
She said: "I grew up around men who shot and hunted but I had never done it," said Louise.
"It took me a long time to get to the point of killing the stag. I knew that only I could take responsibility for killing the animal. It was a difficult thing to do and you feel sad. And I know some people will think there is never a right reason."
As part of her research Louise also visited a number of abattoirs to see how animals are killed on our behalf.
"That was shocking," she admits.
"I visited others after that and while it never really got easier, my understanding improved.
"I found it difficult, but I felt it was important to talk to the people who worked there. If you eat meat, then you should appreciate and thank the people who do it for you.
"And probably pay them properly. If you want a job done well then you have to pay for it. If we brush it under the carpet and don't talk about where meat comes from then it leads to something like the horsemeat scandal.
"You've got to have the guts to look. If you know where it comes from then you can make your choice. I'm not going to tell you what to eat."
Louise's work for the book led her to make her own choices and, while not vegetarian, she now eats less meat and tries to source selectively.
With chicken she tries to look for free range if not organic, although she is conscious of the higher prices that might be out of the reach of those on a budget. And that seeking out farmers' markets, which she also tries to do, isn't an option for many people.
She said: "I do try to eat less meat but humans are greedy and busy and I'd never claim to be perfect.
"But we really don't need to eat the amount of red meat which we do."
Those attending Louise's talk at the Fringe by the Sea festival on August 10 will find interesting snack options on offer, including insects.
One hotelier last month revealed plans to serve midge burgers to his customers with the burgers being dipped into a breadcrumb-like coating of the "scourge of Scottish summers".
Insect-eating has gradually become more accepted and Louise thinks it is one option as an alternative to global meat consumption.
"We should certainly be considering insect use in animal feed," she said.
"They could be used for farmed fish, chicken and pigs which would cut down on importing protein.
"You will see them used in restaurants as novelties and also in protein bars and supplements.
"We have known about insects being nutritious since the Victorian era, though, and it has never really taken off, so I don't think it will be mainstream."
More likely, she feels, through the potency of big business, is plant proteins and products like the US-developed Impossible Burger, made entirely from plants.
"There are lots of developments in Silicon Valley in California by people behind huge multi-nationals who have lots of money.
"Meat-like substances from plant protein is something we'll see a lot more of."
The stag falls, antlers first, in slow motion, leaving the sky bare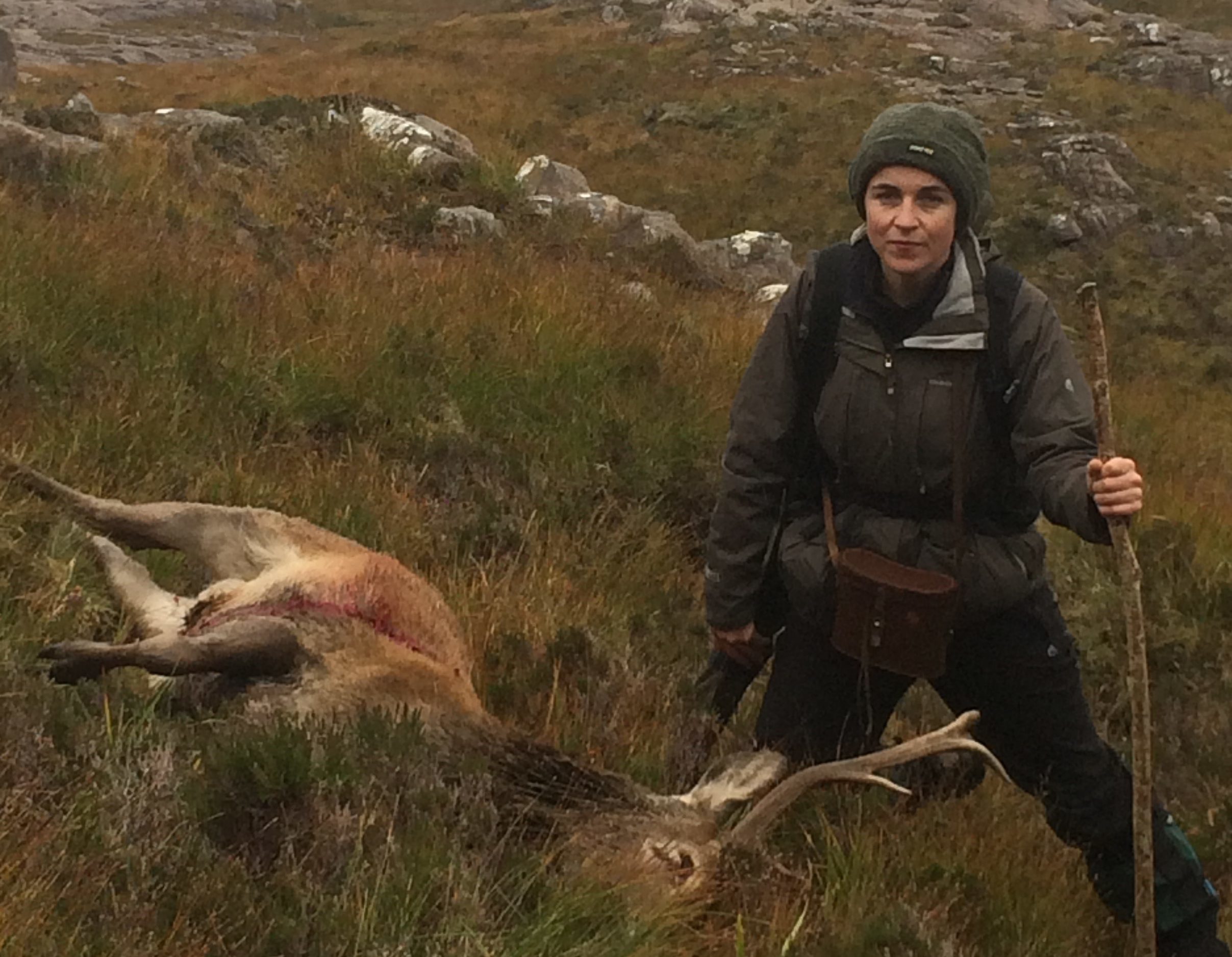 The rifle is steady on a rock. I have to come forward without moving it, without raising my head. Lean into the stock, cheek on wood.
I can see the deer clearly 90 yards away. I brace my legs, steady. "He's lying down," whispers Dad. "You'll have to go for his neck."
The stag is quite calm, his head turned towards us, almost resting his chin on the ground. The neck is hidden.
"No, I can go for his head," I say.
"If you think you can do it."
"I can do it." I am focusing so hard on that stag, focus unblinking, I feel my mind detach and travel forward with the bullet. The deer falls straight down off the ledge, his antlers first, in slow motion, leaving the sky bare.
I pull the bolt, let the bullets fall. Nothing, no Gaelic songs, shooting literature, philosophy, nothing can give you the answer. What was going through your head? What were you thinking?
I know what I wasn't thinking. There is no testosterone surge, no primordial hit, no elation. A gun is not about freedom, it is not about being wild; it is about being absolutely in control. It is neither male nor female. You are either in control or you are not. You either hit or you miss.
– From The Ethical Carnivore by Louise Gray. Out now in paperback
Abattoirs and battery farms 'should be open to schools' but should we all know more about where our meat comes from?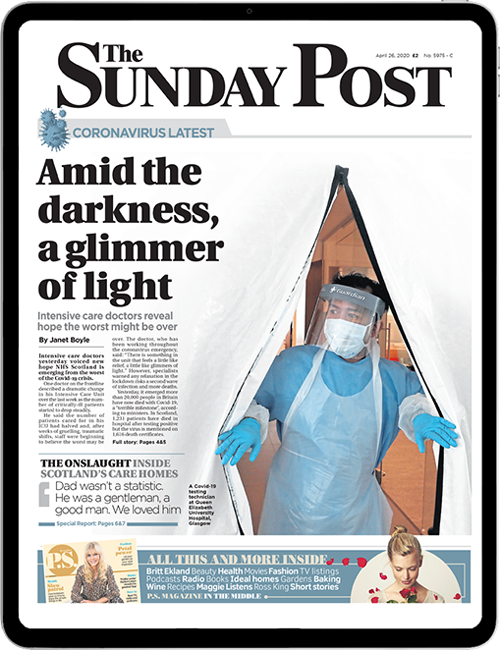 Enjoy the convenience of having The Sunday Post delivered as a digital ePaper straight to your smartphone, tablet or computer.
Subscribe for only £5.49 a month and enjoy all the benefits of the printed paper as a digital replica.
Subscribe