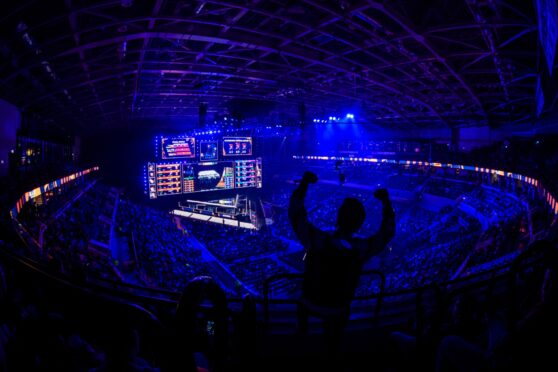 Gangsters have tried to infiltrate the £1.4 billion world of e-sports as well as women's football, darts, table tennis and badminton to avoid police detection, we can reveal today.
Underworld groups have tried to diversify into a wider range of sports rather than just football and boxing which remain the most targeted sports by organised crime gangs.
Criminals are now keen to exploit e-sports – multiplayer video game competitions often hosted in stadiums to accommodate huge audiences.
With profits running to millions of pounds, match manipulation is becoming an increasingly attractive and lucrative area of activity for criminal networks around the world.
E-sports expert Dom Sacco, editor of Esports News UK, said: "E-sports is a billion-dollar industry and is hugely popular around the world especially in the US, China and Korea.
"E-sports is like sports generally, it attracts good and bad elements. There have been issues with match fixing in some of the lower tiers of e-sports.
"It can be very hard to prove. One of the issues is that there is no governance or governing body such as Fifa or the FA.
"It is the game publishers that set the rules with their own games.
"There is no one body they feed into.
"There is an e-sports integrity commission but it's all optional for game publishers and tournament organisers to agree to their code of conduct."
The news comes as Dundee is expected to host a multi- million-pound e-sports arena by 2025. The £60m venue at Dundee Waterfront will have between 3,500 to 4,000 seats and will host concerts, conferences and e-sports events.
Scotland will also host the UK's first major Fortnite event this summer. Fortnite is a video game played by more than 250 million people.
Players compete alone or in teams, grabbing resources and building defences, then fight to be last man standing.
The best Fortnite players from around the world will head to McEwan Hall in Edinburgh for the event on June 10.
Professor David Lavallee of Dundee's Abertay University works with Police Scotland and Interpol to combat the scourge of organised crime in sport.
He said corruption was now on the rise across all sectors of sport. Our probe learned that a high-profile badminton player was approached on social media by betting syndicates in order to fix matches.
We also found that a former sports management firm linked to a crime cartel had tried to expand into women's football by signing high-profile female players.
Lavallee said: "We are in the middle of a precarious era where sport in Scotland and across the globe is under attack from a range of corruptive forces with the very integrity of the sports that we all enjoy being significantly undermined by organised crime.
"Sport has a unique, high- profile position in society. Its wide- ranging benefits, include physical wellbeing, mental well-being, individual development, social and community development and economic development.
"It must be protected from those who would seek to illegally profit from exploiting the system. We are currently going through a phase where what success means in sport is being redefined.
"Winning medals, trophies or awards is now meaningless unless you can demonstrate that you have achieved it with integrity."
The Sunday Post has evidence a boxing management firm linked to an alleged gangster was actively recruiting women footballers and coaches from the top tier of the booming sport.
One former female footballer – who had signed up to their firm – played for top teams such as Liverpool and Birmingham City.
Lavalle added: "There has been an increase in organised crime activity across the board in a range of sports. We noted a rise in investigations and sanctions for corruption in many sports in 2020 and 2021 including boxing, football, basketball, tennis, cricket and even e-sports."
Meanwhile, one expert source, with specialist knowledge of the inner workings of some of Scotland's biggest clubs, said criminals were still interested in football due to the huge amounts of money flowing through the game.
He said: "These are men you would not have in your house but they are being invited in by our football clubs.
"A system for vetting agents to make sure they are fit and proper people was brought in with some fanfare but, if it still exists, no one cares. It is a free-for-all."
He knows of at least one multi-million pound transfer from one of Scotland's biggest clubs to an English team when the player gave every penny to rogue gangland agents to escape their clutches.
He said: "One transfer from one of Scotland's biggest clubs was entirely down to the player having to get away from these guys.
"He didn't want to leave Scotland and the club didn't want him to leave but he was desperate and had to pay them off. The only way he could do that was to get a move.
"That was a transfer worth several million pounds and the player did not get a penny of it. Everything went to the gangsters."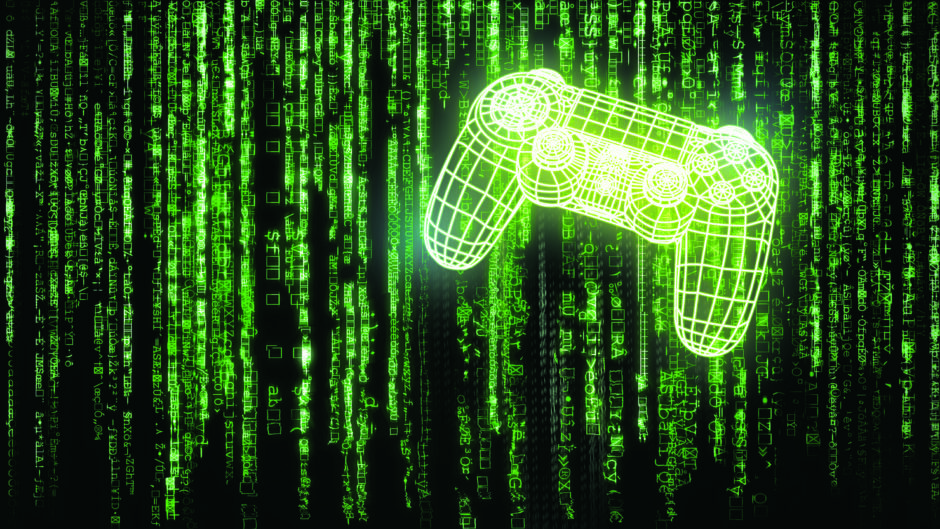 Former head of the Scottish Crime and Drugs Enforcement Agency Graeme Pearson said there was a code of silence about gangland involvement in Scottish sport.
He said: "Organised crime figures follow football clubs like everyone else, so part of their social lives is engaged in football.
"Through that business environment they get to know people involved in football, get links to young football players and can seek to represent them.
"All this time they get inveigled into the lives of those connected to football.
"I know of an incident where a known crime figure was at a football match in one of the hospitality boxes.
"A businessman spoke out of turn and, in the criminal's terms, was disrespectful. When he went to the toilet this crime figure put the hammer on him.
"It is difficult for authorities to pull together evidence because of the fear they generate."
Dr Niall Hamilton-Smith, a criminology lecturer at the University of Stirling, was one of the authors of a Scottish Government report on organised crime.
He said: "Money is very seductive and organised crime is very good at appearing flash."
Justice Secretary Keith Brown said: "Those engaged in serious organised crime will use any trick they can to ingratiate themselves and exploit any situation for their own financial benefit.
"They are not interested in the young person and will leave them to face the consequences."
The Crown Office and Procurator Fiscal Service said: "Our priority is to work with our partners in the Serious Organised Crime Taskforce to ensure Scotland is a hostile environment for anyone committing serious organised crime or seeking to involve children or young people in criminality."
Stephen Hanna, of the Esports Integrity Commission (ESIC), said: "Match manipulation is a growing concern in e-sports and we are dedicated to combating such practices and ensuring a fair, transparent and competitive environment for all participants."
Esports Scotland: New £60m Dundee arena to have cafe and host music concerts
Big business in the world of e-sports
The e-sports market is expected to be worth £1.4bn by 2025, according to industry experts.
Last year, the Saudi Arabian government bought two of the biggest e-sports tournament operators in the world – ESL and FaceIt.
Skilled players take each other on, individually or in teams, playing popular video games for prize money.
The biggest games include Overwatch, a first-person shooter, Defence of the Ancients 2, a multiplayer fantasy game and StarCraft II, a sci-fi game.
Some events are hosted online while others are held in packed arenas with games projected on large screens.
Competitions can be traced back to the 1970s but the sector exploded around 2010 when live streaming began drawing in global spectators.
The video games industry was worth more than £140bn worldwide last year, more than the film and music industries combined. There are an estimated three billion gamers worldwide, more than a third of the world's population.
In 2019, Epic Games, publisher of the battle game Fortnite, launched a World Cup event where anyone could apply to play.
Some 40 million signed up. The finals filled 19,000 seats of New York's Arthur Ashe Stadium with winners sharing a £24m prize pot.
More than 500 million people watched esports online last year. The biggest events, such as the League of Legends world championship, attracted more than five million viewers.
In 2021, there were an estimated 3,600 professional esports players in the US and about 1,000 each in Russia and China.
Sport rocked by scandals
Sport has been rocked by a series of high-profile scandals.
In January 2013, seven-time Tour de France winner Lance Armstrong confessed to using performance-enhancing drugs.
Skaters Tonya Harding and Nancy Kerrigan hit headlines in January 1994. Kerrigan, a gold medal favourite for the 1994 Olympics, was attacked by an unidentified man. It was found Harding, her ex-husband, bodyguard and two others had hatched a plot to take her out.
Football's ruling body FIFA has not avoided accusations of corruption.
The fallout is ongoing from probes into Sepp Blatter's reign as FIFA president. A total of 14 people were indicted in connection to bribery charges.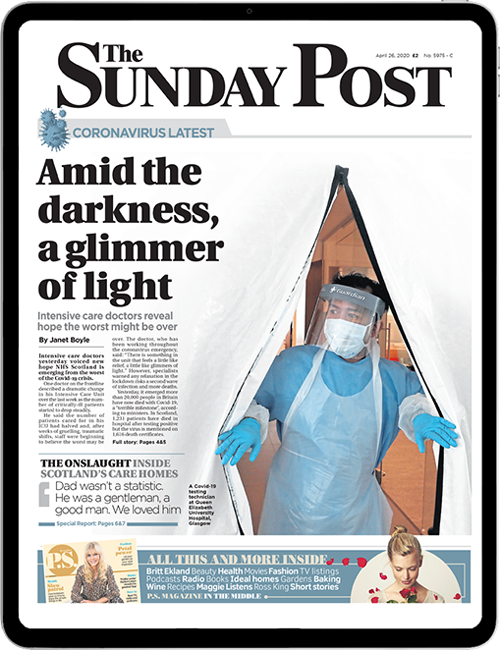 Enjoy the convenience of having The Sunday Post delivered as a digital ePaper straight to your smartphone, tablet or computer.
Subscribe for only £5.49 a month and enjoy all the benefits of the printed paper as a digital replica.
Subscribe