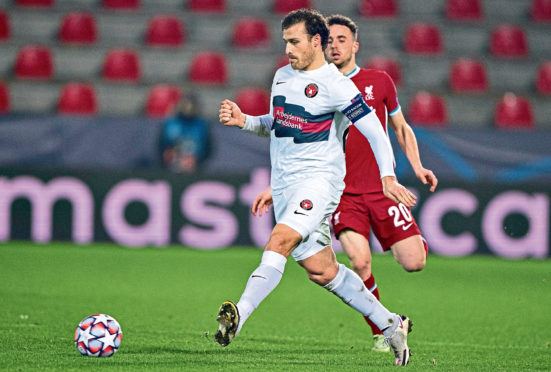 Erik Sviatchenko has urged Celtic's power brokers to end the uncertainty at the club by appointing John Kennedy as head coach on a permanent basis.
The former Hoops star also believes that Callum McGregor is the perfect man to take over from Scott Brown as captain.
Sviatchenko's opinion comes from his knowledge of being at the club for three seasons, when Kennedy coached under Ronny Deila and Brendan Rodgers. He was also McGregor's team-mate.
Now skipper of Danish side, FC Midtjylland, the 29-year-old central defender told The Sunday Post: "I keep an eye on what's going at Celtic.
"I'm aware of the managerial situation and the links with Eddie Howe, and he is one of several names to be linked with taking over from Neil Lennon.
"He has an excellent record from his time in England at Bournemouth. But there hasn't been a full agreement, as yet.
"There are a number of key roles needing to be filled, and other changes have already been made.
"The job of head coach is, arguably, the most-important role at any football club.
"And, for me, the answer to that one is staring right at them – it's John Kennedy.
"I worked under John, and he knows his football. He is very good tactically and is an excellent communicator.
"He also has the respect of the players, so he deserves a chance, in my opinion.
"John understands the demands of the job, and what Celtic is all about.
"When I look at the likes of Manchester United giving the job to Ole Gunnar Solskjaer, and Arsenal bringing in Mikel Arteta, it's positive to see former players being given the main roles.
"Football clubs always like to bring their own players from the Academy into the first team. They like to show there is a road to the highest level.
"It should be the same with coaches, and it would be a great message to show that Celtic coaches have a pathway to the top job.
"John can start right now, so why not do it? There is no time to waste. Making his appointment permanent brings stability, and everyone can move forward.
"Of course, the big question then becomes: 'Can John win the League next season?'. That is very hard to predict – but it is possible.
"Much will depend on the players that he, or any new head coach, can bring in. Recruitment is vital and there will be a number of players leaving Celtic.
"You need to try and replace them with higher quality.
"One player who is definitely leaving is Scott Brown. He is an iconic figure. I have so much respect for him.
"I wish him well at Aberdeen but he will leave a massive gap to fill, on and off the park.
"The replacement for Scott is already in the dressing-room. It's Callum McGregor.
"Yes, his leadership will be a different style from Scott's, but it can be as equally effective.
"Callum would be more of a silent leader, but players would feed off of him, and respect him.
"It's yet another massive issue that needs to be addressed. These decisions need to be made. They can't be ignored.
"There is also so much to play for, and the chance to beat Rangers on Saturday and to go and win the Scottish Cup.
"The importance of that can't be underestimated.
"I hope Celtic can win the Cup, and I hope they can get back on track to bring back the success next season.
"Listen, they had unbelievable success for nearly 10 years, but this year didn't go to plan.
"Now they need to regroup, and put the right structure in place. It can all change again, very quickly."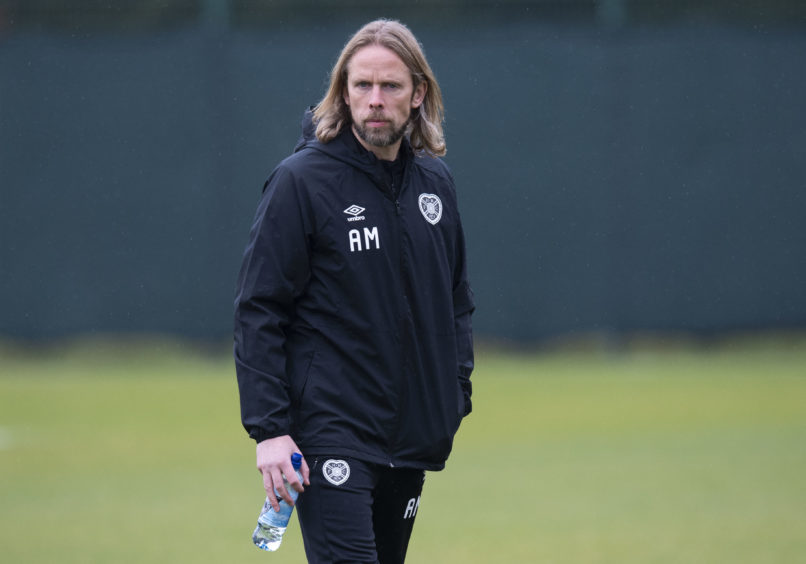 Sviatchenko is in a good place in Denmark. Midtjylland sit top of the League and are in the semi-finals of the Danish Cup.
Former Hearts and St Mirren assistant boss, Austin MacPhee, is part of the coaching staff, and Sviatchenko enjoys the Scotsman's work and attention to detail.
He said: "It's been really nice having Austin at our football club. We are working on new things, and learning to adapt to different situations.
"Austin is excellent with us on set-pieces. We know how decisive they can be, and we have really worked on them with him.
"We have won two games recently 1-0, scoring the goals from set-pieces.
"The players can talk to Austin about his ideas. It's important to have open lines of communication, and Austin brings that to us. He is very approachable and dedicated to his job.
"His attention to detail and research is impressive. I know he has also been very impressed with what our football club has to offer, and the innovative ways we have of working and improving.
"We now sit in a very good position, and we have a chance of winning the League and Cup. It's a chance to create history.
"As captain, I'm very proud and we know what we are close to achieving. But we still have so much work ahead of us."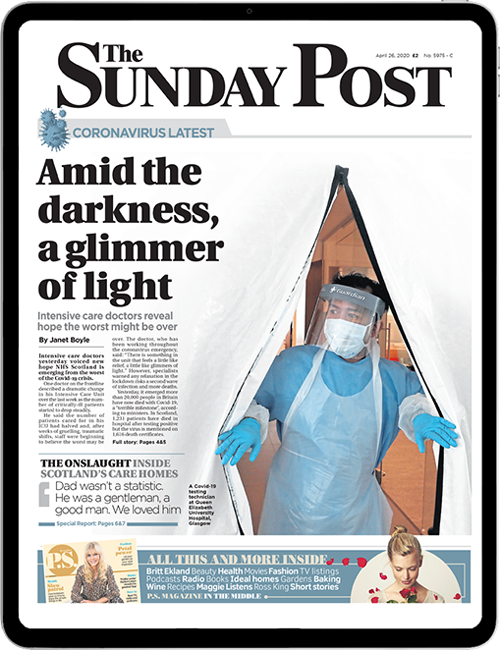 Enjoy the convenience of having The Sunday Post delivered as a digital ePaper straight to your smartphone, tablet or computer.
Subscribe for only £5.49 a month and enjoy all the benefits of the printed paper as a digital replica.
Subscribe