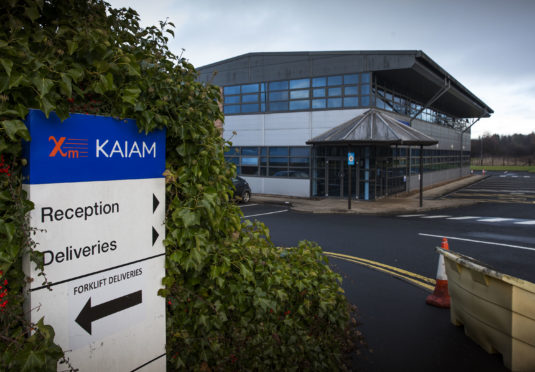 Hundreds of thousands of pounds of public money has yet to be clawed back from a tech firm that went bust last Christmas putting more than 300 staff out of work
Staff at Kaiam's Livingston factory were told they had lost their jobs on Christmas Eve when the US-owned company collapsed.
Almost a year on Scottish Enterprise is still pursuing Kaiam's administrators, KPMG, for repayment of an £850,000 grant handed to the firm in 2014.
Lothian MSP Neil Findlay said: "The Kaiam case still makes me very angry indeed. A year on the company still owes almost a million pounds in grants that were given to them by the taxpayer.
"This saga shows we need to really change the way grants are awarded and to end the rip off of taxpayers and workers."
It has also emerged ­computer parts manufacturer Kaiam was facing a $10 million legal action in the US over patent infringement when the company collapsed.
Californian tech firm Finisar sued, alleging that Kaiam's optoelectronic transceivers infringed 13 of Finisar's patents.
Mr Findlay added: "Scottish Enterprise really has to conduct an internal investigation into the use of public money to shore up what appears to have been a very dodgy company."
Former Kaiam chief executive Bardia Pezeshki, an Iranian-American who has a $3m home in San Francisco Bay, denies the allegations of patent infringement.
Mr Pezeshki started a new tech company in the US in January this year, a matter of days after Kaiam went bust.
We reported how the tycoon was at a Christmas night out with Livingston factory workers days before Kaiam went under.
But he knew the ­company was in trouble.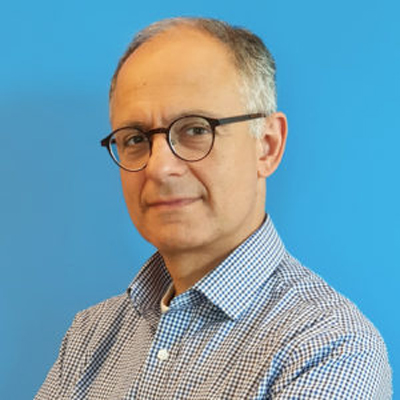 Kaiam went cap in hand to Scottish Enterprise a month before the company collapsed to ask for more support.
Correspondence released by Scottish Enterprise following a freedom of information request by The Post shows Kaiam asked for millions of pounds to shore up the ­failing firm.
In an email dated December 6, 2018, a senior figure at Scottish Enterprise said bridging finance of up to $10m was being requested.
The author of the email, whose name was redacted, added that it was extremely unlikely the government quango would provide the cash.
Another email dated December 22, 2018, stated Scottish Enterprise was asked for cash to cover December staff salaries. This request was also refused.
The Post called Mr Pezeshki at his home in San Francisco Bay yesterday. He said: "I really didn't like the treatment I got in the press last year so I don't want to speak to journalists."
When asked if Kaiam infringed Finisar's patents, Mr Pezeshki said: "We don't think so. We were spending money on lawyers to fight it when the company went down. But when the company went down it was no longer in my hands. You really need to speak to administrators KPMG."
Finisar did not respond to a request for comment. Finisar's lawyers also failed to respond.
Scottish Enterprise said: "Rigorous due diligence checks are carried out before any funding offer is made.
"At the time of our ­investment, Kaiam was an ambitious inward investor with strong growth prospects. We continue to pursue the repayment of our funding to Kaiam via the administrator."
Administrator KPMG declined to comment.
---
Dougie's story
Dougie Alexander, 48, was a shift engineer at Kaiam when the company collapsed. He said: "The way it happened and when it happened was a shock. They took us in on Christmas Eve and they said that's it. And by the way there's no money, you won't be getting paid."
Mr Alexander eventually got his December pay but waited almost a year for a Protective Award, which is compensation paid when an employer does not consult workers before making them redundant.
He said: "My wife and I had savings but they are all gone. My wife works very hard in Asda but it doesn't cover the bills. And I never went back to work. I did laser engraving on wood as a hobby so I decided to start a business."
Mr Alexander hopes Wee Dug Designs will take off. "It's going well but they say it takes two years to get established."
---
Elizabeth's story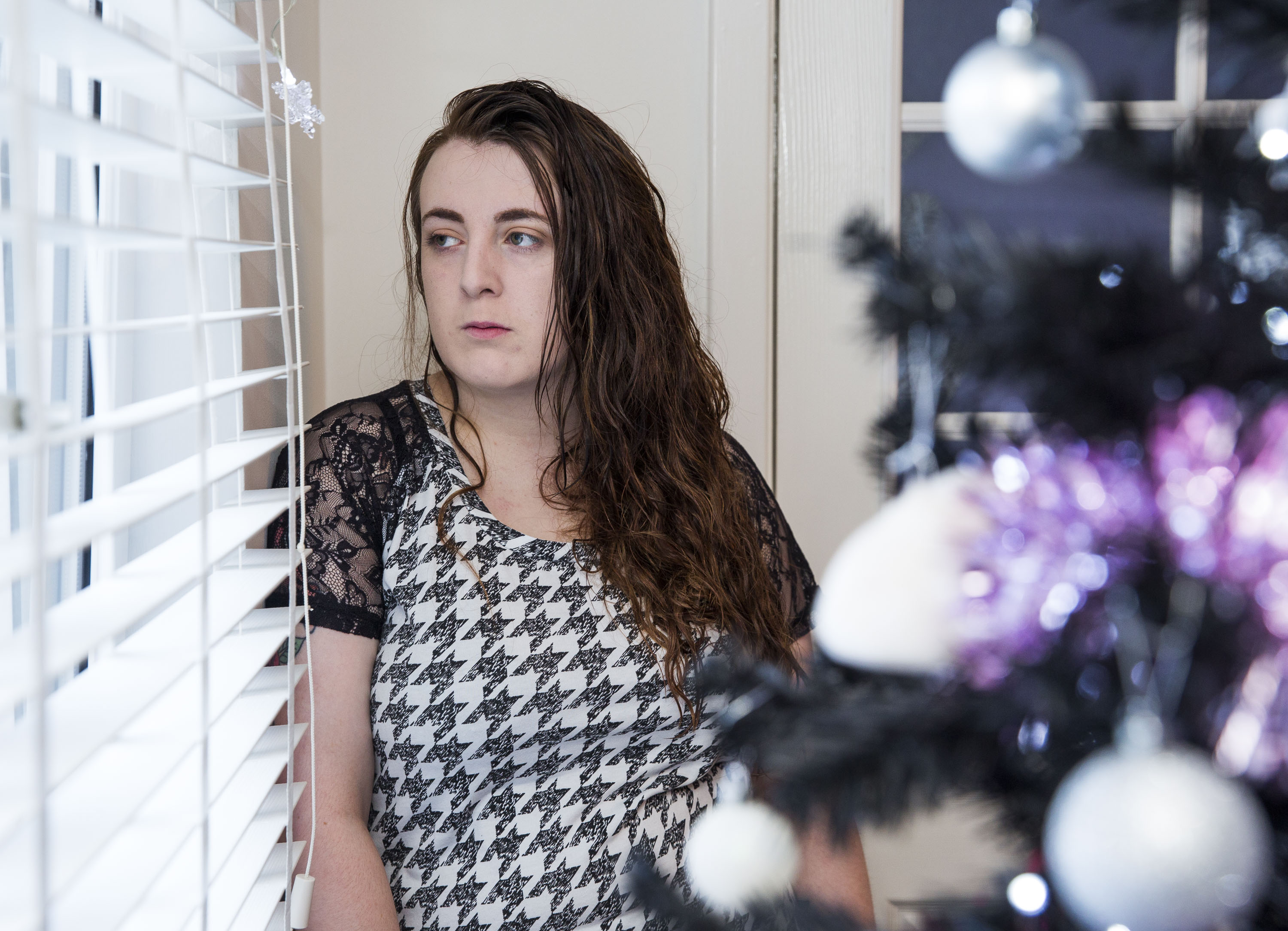 Elizabeth Gardner, a former test technician at Kaiam, was unemployed for three months after the company went into administration.
The 22-year-old from Bathgate said: "It was a bit of a struggle because I didn't have a lot of experience. I did manage to find myself a job but I was on the dole for three months."
Ms Gardner, who now works at a tech firm in Stirling, told The Post she didn't claim compensation known as a Protective Award.
She explained: "I had just started a new job and it was difficult enough to try to cope with without having to think about what had happened.
"I just wanted to move on and, at the time, it didn't really feel like it was worth doing. The company was in administration. As far as I knew they had no money to actually pay anybody so I didn't see the point in fighting it."
---
John's story
John Jack, 55, had to take a zero-hours contract as a driver for three months after Kaiam went bust.
He said: "I didn't know what to do. It was total panic. It was a traumatic time. I was fortunate to get a minimum wage job as a driver. And the people in West Lothian were fantastic. There was a food bank and we got basic messages.
"Then the government stepped in and I got statutory redundancy pay, which was a month's wage."
Mr Jack is now back working at the Livingston factory, which was bought by Broadex in March.
He said: "A limited workforce came back. I think there was only about 50 got their jobs back. But I've been back there since April.
"We have fantastic orders coming in now. Chinese technology company Huawei have put in an order. It's looking a lot more positive now."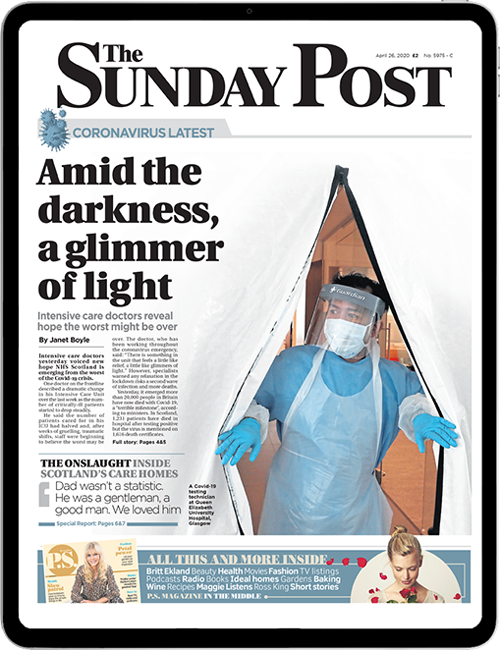 Enjoy the convenience of having The Sunday Post delivered as a digital ePaper straight to your smartphone, tablet or computer.
Subscribe for only £5.49 a month and enjoy all the benefits of the printed paper as a digital replica.
Subscribe