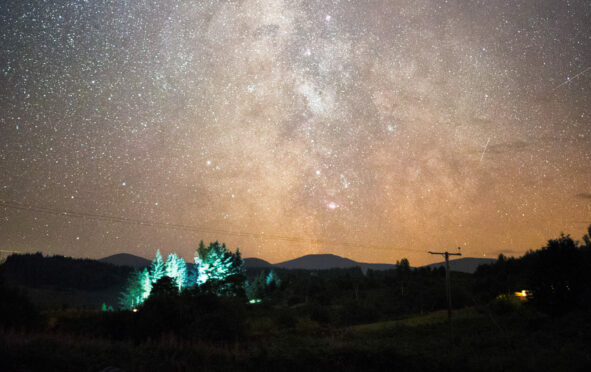 My daughter is fascinated by space. Shortly after her space-themed seventh birthday party she made a list of seven things she would like to do as a seven-year-old. Top of the list – star gazing in a Dark Sky Park!
The stargazing interest was sparked in both our daughters in 2020 when Saturn and Jupiter were aligned for the first time in 800 years to form what became known as the "Christmas Star." We often look up in wonder when out walking or camping.
A Dark Sky Park is a place where communities have agreed to control light pollution. The Galloway Forest Park was designated in 2009 as only the fourth Dark Sky Park in the world. There are now more than 100.
It took a while to pack everything we needed for our trip to the Galloway Forest Park. With three children, snacks are a priority whatever our activity, and on such a clear cold night we needed to make sure we were ready with thermals, several layers, spare socks, hats and gloves.
We checked the weather forecast several times to make sure the sky would be clear and set off. An hour later we had to adapt our plans! We were aiming for the Dark Skies Park Loch Braden Car park, but with a white-faced travel-sick daughter, and on rather icy roads, we stopped instead at the Forest Drive Car Park at Stinchar Bridge. The fresh air and the incredible stars above us helped her feel better almost immediately.
We draped our blanket over a huge rock and the girls sat quietly, necks stretched as they soaked in the immensity of the stars above. It was a special moment below the vastness of the sparkling sky.
It takes around 30 minutes for our eyes to become fully dark-adapted, at which point you see twice as many stars in the sky above.
Soon we were chatting about what we could see – Orion's belt and sword not far above the horizon, and from there we located Sirius and Canis Major. We saw a star cluster close to the moon, watched an aeroplane's lights flash past, and hoped for a shooting star.
By 9pm the temperature was a bitter –3C, and we decided it was time to warm up in the car with a hot chocolate. We had a quick look on the Star Walk 2 app to make sure we hadn't missed anything significant in the sky. Sky Walk 2 is brilliant as it cleverly links your GPS position and works out what is in the sky. I was amazed at how many stars had disappeared once I had used my phone – it really was worth waiting that half hour for our eyes to adjust!
We had a great evening under the stars in the Dark Sky Park at the Galloway Forest, but the beauty of stargazing is that you can do it from practically anywhere away from street lights and mobile phones.
You don't need specialist equipment like telescopes to appreciate the immense galaxy we live in, you just need to take time to look up!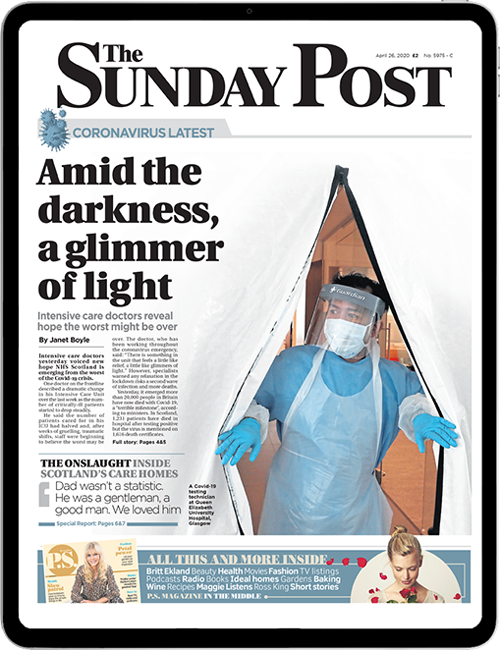 Enjoy the convenience of having The Sunday Post delivered as a digital ePaper straight to your smartphone, tablet or computer.
Subscribe for only £5.49 a month and enjoy all the benefits of the printed paper as a digital replica.
Subscribe