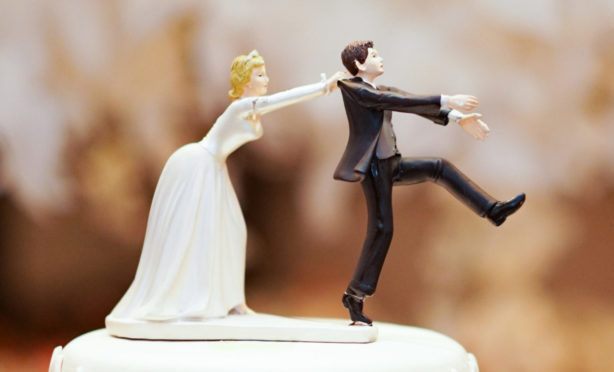 More couples are heading for divorce after lockdown, according to several leading family lawyers.
Divorce inquiries are up in recent months, as relationships struggle under the pressures of lockdown.
Alexis Harper, partner at Harper Macleod LLP, said enquiries have doubled on this time last year.
"It is a sad reality that the number of separations are likely to rise as couples and families are together at home much more than would normally be the case.
"Children are off school so there will be arguments about parenting and who is sharing more of the load, together with pressures surrounding working from home.
"There may also be financial stress as job security and business plans become more uncertain.
"People will reflect on exactly how they feel about their partner – it shows up the good, the bad and the ugly and while in different times people can remove themselves from that environment, they can't do that at the moment.
"This highlights problems in a relationship which might otherwise not have been faced up to."
Kathleen McCarthy, of McCarthy Law, said: "It is clear that people are taking time to think about their lives during lockdown.
"We are anticipating a spike in business, similar to January which is traditionally, as people seek a new start and families have been together over the holidays. When routines are disturbed some life disturbance follows."
Shaun George, partner and head of family law at Brodies Solicitors, said it's not only divorce enquiries that are up, but also those about co-habitation, child custody and protection and financial concerns.
"Clients are calling us from cars, on their daily walk or even from their garden shed because there's no other escape from what could be a toxic environment," he said.
The firm is offering online mediation and arbitration services.
"Traditionally these services would be provided in person, but we're having to find new ways of working," Shaun said.
Gilson Gray has also launched an online family mediation service.
Legal director Denise Laverty, said: "For some, they may already be living apart and in the middle of negotiating a settlement or court action, but all they want to do is get on with the process.
"It can be distressing to think an unresolved situation will simply have to be put on hold for an unspecified period of time."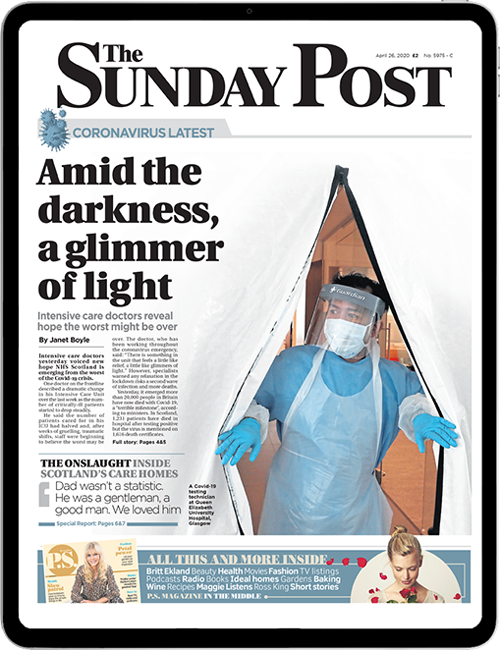 Enjoy the convenience of having The Sunday Post delivered as a digital ePaper straight to your smartphone, tablet or computer.
Subscribe for only £5.49 a month and enjoy all the benefits of the printed paper as a digital replica.
Subscribe