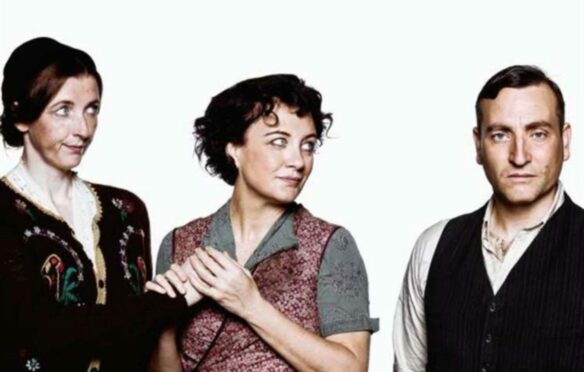 It is a searing, exceptional story rooted in its time and class and is now hailed as one of the important Scottish plays of the 20th Century.
However, when Ena Lamont Stewart wrote Men Should Weep, which turns 75 this year, she was not welcomed by the supposed cognoscenti. Instead, the boys' club of theatrical types sniffily dismissed her work in all their chauvinism and snobbery.
It has taken far too long but her vivid writing is now lauded for its honesty, commitment and strong and complex women characters and her famous play is now considered a modern classic.
Written in 1947, Lamont Stewart is said to have been inspired after a night at the theatre in Glasgow when she emerged enraged by the shallow middle-class frivolity on stage.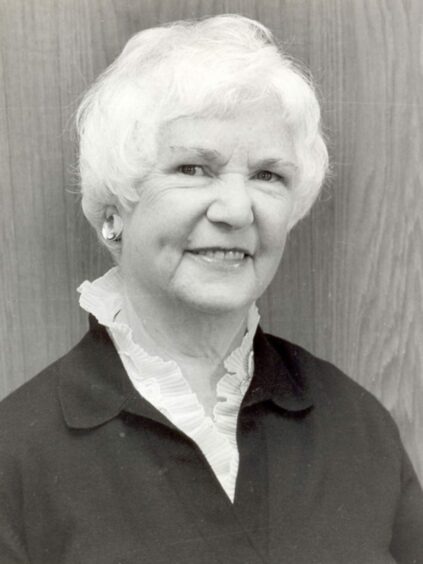 "She was sick of cocktails and evening gowns. She wanted to write about real people, and real lives, and the problems that surrounded them all in Glasgow. The dire effects of poverty are at the centre of Men Should Weep," explained John Hodgart, honorary member of the Association for Scottish Literature at Glasgow University.
Men Should Weep follows the impoverished Morrison family, led by matriarch Maggie, as they tried to make ends meet while living in a Glasgow tenement during the 1930s Depression. It was first staged by the highly political and influential Glasgow Unity Theatre, a group whose mission statement was to make working-class theatre for working-class audiences.
"Men Should Weep is a story about a family that should be happy," said Graham McLaren, former Associate Director for National Theatre of Scotland, who directed the play for NTS in 2011. "There's a mother and a father that love each other, and there's a whole gaggle of kids, and they should all be fine. But they can't stay together, not because they don't love each other, but because the social and economic pressures that surround them are just too much. It's about how the working-class are always the first to feel the pinch."
In the post-war years, Scotland had a thriving low-budget but high-quality theatre scene. Yet while other plays produced by this energetic and often left-wing group of creatives tended to overtly extoll the virtues of socialism, or make big grandstanding political statements, Lamont Stewart's plays were different. They were more intimate, and had a strong sense of human warmth to them, despite their brutal subject matters.
Rosie Kellagher, an NTS dramaturg, an expert in the creation and context of plays, explained why this set Lamont Stewart apart as a writer. She said: "We talk quite often these days of poverty porn in the arts, whether that is a documentary that capitalises on 'urban decay' for cheap thrills and ratings, or a play that is wringing its hands over social issues but from a middle-class perspective, but is actually quite distanced from the people who are experiencing those issues. Ena Lamont Stewart wrote with real warmth and affection and honesty. Her play balances a really realistic portrayal of poverty in Glasgow during the 30s with the warmth and humanity of its characters – it's also a funny play. I think that was in her bones as a writer, and a testament to who she was as a person and a woman in her approach."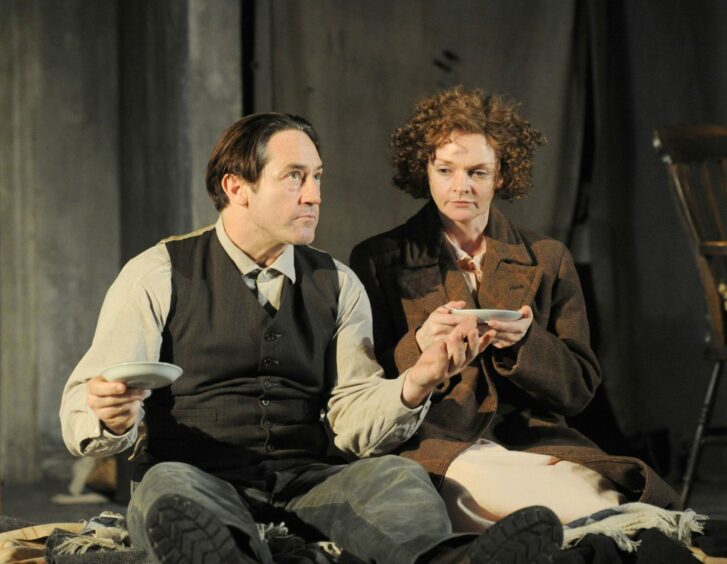 Lamont Stewart was a minister's daughter, born in Glasgow in 1912, and spent part of her early childhood at the Manse of Oa, Islay. Despite being middle class herself, she interacted with the working-class women of Glasgow often, first at jumble sales ran by her father's church, and later when she worked at a children's hospital in Glasgow as an adult. It was here where she was confronted by the severe consequences of poverty, with children often being brought in suffering from maladies caused or made worse by poor malnutrition and subpar living conditions.
Deeply affected by her time in the children's hospital and by meeting the haggard yet resolute mothers who came in day after day to look after their sick children, Lamont Stewart dedicated herself to telling their stories. Unlike other plays of the time, Lamont Stewart's were distinctly female in their point of view. Kellagher explained: "I think what she does so brilliantly, and particularly brilliantly for the time that she was writing, is that she exposes the complexity of women's inner lives, she doesn't shy away from the difficulties they face. She does not shy away from them being human and flawed, not all of the female characters in Men Should Weep are lovely. They can be unpleasant, and they can be angry.
"The women are also sexual beings as well. Particularly for the time, that she had an attitude that sex and sexuality was just as much part of a woman's life as it was a man's, and that was unheard of, unless it was being spoken about in very disapproving terms. Lamont Stewart was very honest about the realities of human relationships."
Actress and singer Lorraine McIntosh starred as lead character Maggie Morrison in the 2011 NTS production at Glasgow's Citizens Theatre. McLaren said: "I remember meeting Lorraine and thinking she was absolutely perfect for it. It was important that Maggie was beautiful. Maggie, in another world, would have been a popstar – would have been Lorraine McIntosh. It was important to get that missed life across."
McIntosh had never heard of the play before being asked to join the cast, but was blown away by it after reading the script. She said: "It was a story I had never seen on stage in Scotland. It was from the women's perspective and had a woman protagonist right at the centre of the story. It was really ground-breaking. Maggie was a woman looking to the future, and is dragging her family forward. Glasgow is still filled with women dragging their families forward through adversities.
"I don't think it's too heavy handed to say that as we face these energy price hikes this coming winter, and the poverty that people are going to be facing yet again, it will inevitably fall to a lot of mothers to get their families through it. What has changed, really?"
"Ena Lamont Stewart was inspired to write this play when she saw the poverty of people living in places like The Gorbals. My mother came out from Ireland and lived in The Gorbals, and lots of her family lived in The Gorbals. Even though my mum was Irish, I felt like I was playing someone very, very close to me when I played that part.
"When I grew up, being poor was part of it, as it was for many, many others. I've never played a part so close to people I recognised in terms of their circumstances. For me, it was the most important acting job I've ever done."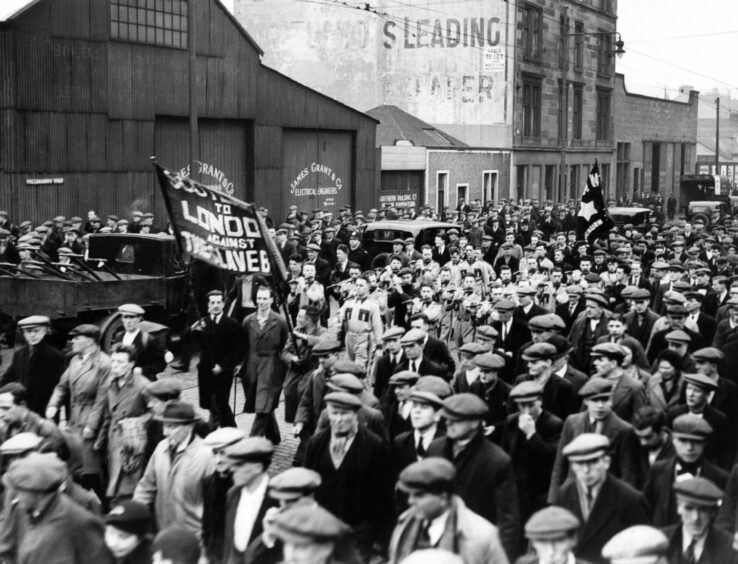 When the play was first staged in Glasgow, the response was mixed. Yet by the time Unity Theatre toured it across the UK, ending in London, it was a sure-fire hit. Hodgart said: "One theatre critic in London said that 'he didn't understand one quarter of the language, but yet loved every minute of it'. It's quite an astonishing quote when you think about it. There was something about the characters, drama and the flavour of the language, that despite it being challenging for him, he still thought it was a great drama."
Despite Men Should Weep's success, and an earlier play called Starched Aprons, Lamont Stewart found it difficult to get any of her work staged once Unity Theatre folded in 1951. At a now notorious meeting between Lamont Stewart and James Bridie, playwright and founder of Glasgow's Citizens Theatre, Birdie told her that her follow-up play was no good and would never be performed at his theatre. Lamont Stewart went home distraught and burnt the script, retiring into a quiet life as a librarian and single mother to her young son, Bill.
In the political turmoil of the late 70s and early 80s, a strong, vibrant culture of political theatre once again sprung up in Scotland. In 1982, the 7:84 Company Scotland rediscovered and staged Men Should Weep following a rewrite of the third act by Lamont Stewart. The production relaunched Lamont Stewart's career when the writer was in her 70s, and catapulted the play into classic status in the canon of Scottish literature. It is now widely taught in schools across Scotland, and was voted one of the greatest plays of the 20th Century in National Theatre's millennium poll.
"When we were making the show back in 2011, it became really clear that this was a woman we were robbed of because of the arrogance of other, lesser artists," said McLaren. "Birdie was by anyone's standards a mediocre potboiler writer, but he was extremely influential. That act of paternal cultural gatekeeping by Bridie robbed Scotland of arguably our greatest playwright of the 20th Century. For no reason other than that, Ena Lamont Stewart deserves a space in our cultural consciousness."
---
Son: She did seem to enjoy thumbing her nose at her critics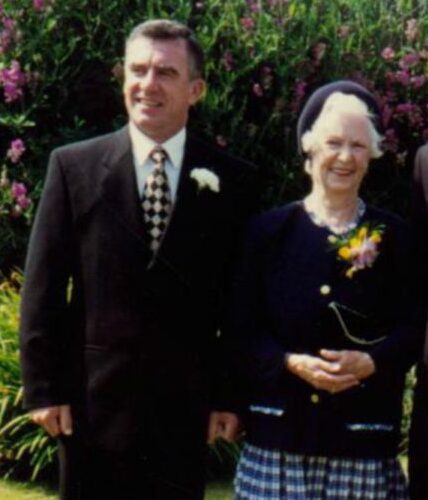 They say that life imitates art and, in the case of the life of playwright Ena Lamont Stewart, it could not be more true.
Daughter of a minister, Lamont Stewart was thrust into the world on her own when both her parents died by the time she turned 16. In the years before the war she lived in Aberdeen and worked as a librarian, where she met her future husband, the actor Jack Stewart.
Lamont Stewart's son, Bill Stewart, 78, who now lives in Prestwick, spoke to The Sunday Post about his mother. He said: "She said the happiest days of her life were when she was with Jack. That must have been in the beginning when they had a common interest in theatre, and he was working as a customs officer.
"Jack was a bomber flight engineer during the war, but the plane crashed during training in Wales and he was invalided out, and he was never the same. He had an affair with Ena's brother David's wife, and that, as they say, was the end of that.
"The divorce process was not handled well and took a lot out of her. She was on her own with a child and trying to make ends meet in post-war Glasgow.
"I remember she was always typing away, but, it appeared to me then, to be a necessary chore rather than an outpouring of thoughts. I've seen Men Should Weep many times and at many levels, and overall I am left with the impression of humour rather than pathos from the play.
"I was not fully aware of the significance of Men Should Weep and the recognition for my mother for her work did not arrive until she was in the respite home.
"In 2006, my mother passed away due to dementia, and unfortunately, she was not really aware of the huge success on being a millennium playwright, or of the huge productions of the play by National Theatre and National Theatre Scotland.
"When the play was restaged in 1982, and others were being shown at The Edinburgh Festival, she got a new lease of life. I get the feeling she was at last able to thumb her nose at the male chauvinist pigs who had dismissed her in the past!
"My mother said that when she was a child, she didn't get many cuddles, but cuddles were de rigueur when I was growing up. She was a daughter of the manse who decided to be spiritual in her own way."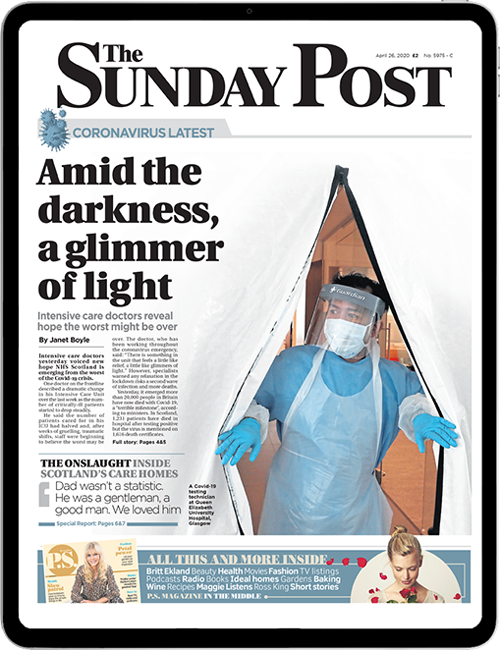 Enjoy the convenience of having The Sunday Post delivered as a digital ePaper straight to your smartphone, tablet or computer.
Subscribe for only £5.49 a month and enjoy all the benefits of the printed paper as a digital replica.
Subscribe