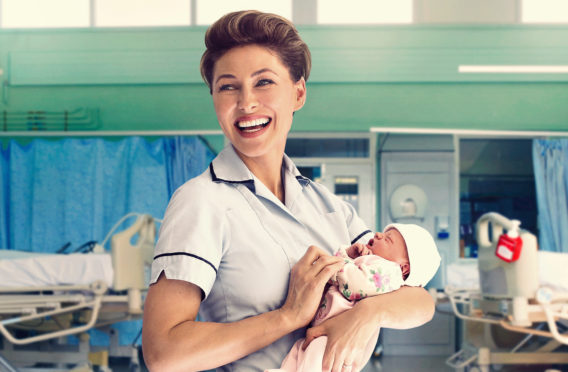 Emma Willis presents Delivering Babies which began this week on W.
Here, we catch up with her about the series.
---
How did it feel going back to the Princess Alexandra Hospital?
It was amazing! I think the first series was extremely overwhelming and emotional. For series two, I suppose I wondered a lot about whether it would just all be the norm now, or whether I'd still get emotional. I wondered whether that side of it wears off over time the more you see it and get used to it. But it didn't, and I'm glad it still knocks me and makes me emotional because it's the most incredible thing to witness.
What did you find the most challenging part of the training this time?
I did my training for inserting an NG tube, so I can now tube feed babies. The training team said you just shove the tube up its nose, and it'll go into its tummy and I was like: "What? It can't be that simple". You think you're going to hurt them, and I think my biggest fear was when they said what you don't want to do is put it into the lung, which sounds horrible!
Were there any births this series that stuck with you?
I was desperate to see a water birth, because it was the only box I hadn't ticked. Literally, I'd been there two weeks and the first birth I got was a water birth. I was just like: "This is going to go swimmingly!" Because the first time we went we maybe had a handful of people that had come to us to say that they'd be involved. This time we went back, and we had just shy of one hundred people who had said yes, but again people say yes and then change their mind, which is fine.
Is this experience one that makes you feel broody?
I think initially it does, because you're back and I remember the first time just thinking about the smells and how cute the babies were. And you do think, because we've said three is enough, I'm never going to do this again and I look at the bubble the new parents are in, which is amazing. Then a few weeks later you realise that the bubble lasts forever, but that immediate newborn baby thing is bloody hard work. We are very lucky to have three good 'uns and why rock the boat? Let's just stick with what we've got!
Do you hope to inspire other people to take up the career?
Yes, I hope so! I mean, I love it! It's hard work and a lot of it is cleaning beds, making beds and answering buzzers, but I kind of enjoy that. I think having been a pregnant woman or having just given birth, you are just so thankful for any help you can get immediately before and after. So, I'd do anything you want, literally. If you puked, I'd clean it, it's fine!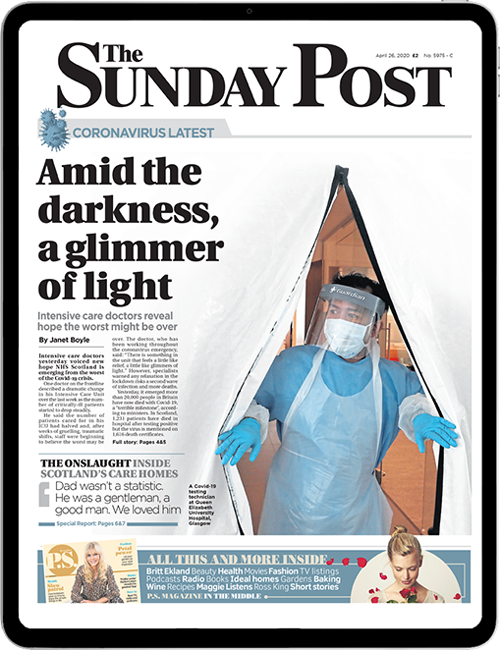 Enjoy the convenience of having The Sunday Post delivered as a digital ePaper straight to your smartphone, tablet or computer.
Subscribe for only £5.49 a month and enjoy all the benefits of the printed paper as a digital replica.
Subscribe