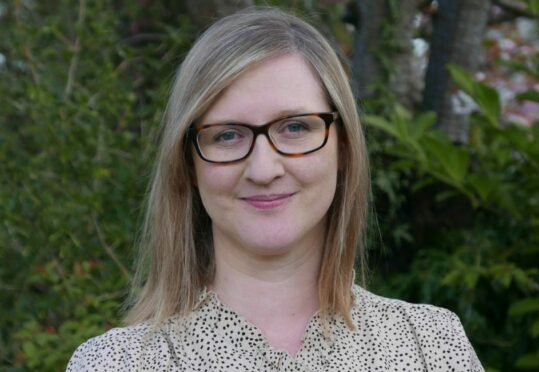 She is the wellbeing expert who guided millions through the pandemic with a free online self-help kit that earned her a major award.
Now as the New Year kicks in, Aberdeen-based psychologist Dr Emma Hepburn – author of A Toolkit For Happiness: 55 Ways To Feel Better featured by The Sunday Post last year – is back with another bright, punchy and easy-to-read illustrated guide. A Toolkit For Your Emotions: 45 Ways To Feel Better is designed to help people navigate life in the aftermath of Covid-19 and to cope with newly emerging pressures.
It is a fitting addition to her digital offering, How To Stay Calm In A Global Pandemic, shared around the world and winner of then Prime Minister Boris Johnson's Points of Light Award. Glasgow-trained Dr Hepburn, a mum of two and the brains behind Instagram's thepsychologymum with more than 120,000 followers, tells P.S: "I started working on the book in the spring.
"Many of us came out of Covid thinking, 'we are back to normality and everything is fine,' but it has been a really difficult year for people and their emotions. The ongoing impact of the pandemic as well as the war in Ukraine and the cost of living crisis is taking its toll on mental health for many people."
Being in touch with our emotions is never more important than at a time like this, she says. "We often think of emotions as all in the mind but actually emotions are the label we use to describe and categorise what is going on in our body," adds Hepburn. "So all emotions are physical. The emotions we experience are fundamental to many things including mental health, which is linked to physical wellbeing. Those sensations tell us something about our body budget; how much resource we have in terms of energy, as well as predicting how our body needs to react.
"How we respond to those sensations and how we are feeling is absolutely critical to our health.
"If we just ignore them, we are not responding in the way our body needs us to and we can get into a chronically overdrawn body system.
"If our body is chronically depleted over the long term, we can suffer stress and we may not be getting what we need to look after it, like adequate sleep and rest."
While short-term stress is a "required response" that can have a positive impact on the immune system, in the long term it can have the opposite effect. Hepburn explains: "It can put too much strain on your heart, your blood vessels and even your stomach. Stress is related to just about every condition, particularly high blood pressure, although other factors are also involved like genetics. But learning to recognise and manage your emotions and learn about what they are telling you to do can help."
Noticing our emotions and challenging erroneous beliefs such as emotion equals weakness or irrationality is the first step, she says. And research has shown that being able to categorise and label emotions helps us respond to and handle them.
The doctor says: "Science tells us emotions are physical things we all experience and are tied into our physical and mental health and if we become aware of our emotions they give us really important information to live our lives well."
---
Emma Hepburn – A Toolkit For Your Emotions: 45 Ways To Feel Better, Greenfinch, £14.99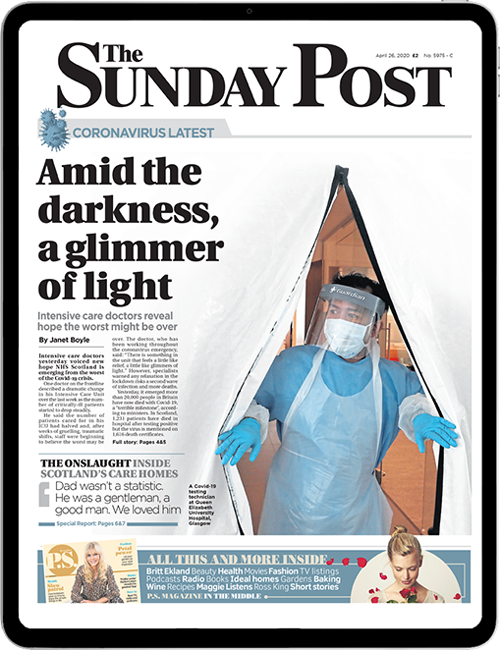 Enjoy the convenience of having The Sunday Post delivered as a digital ePaper straight to your smartphone, tablet or computer.
Subscribe for only £5.49 a month and enjoy all the benefits of the printed paper as a digital replica.
Subscribe