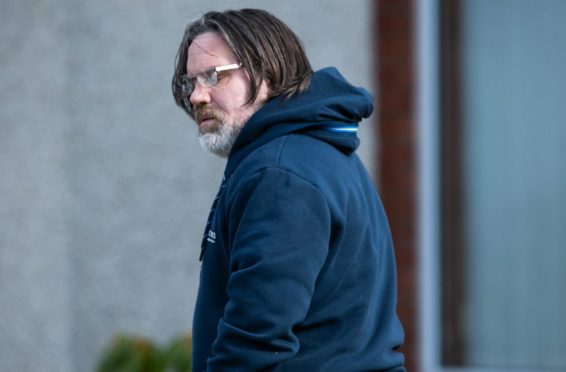 Pressure mounted on the Crown Office to prosecute Emma Caldwell murder suspect Iain Packer last week as he refused to answer questions about her death.
Senior politicians have joined Emma's family in demanding that, six years after Packer was revealed as a forgotten suspect, prosecutors take a decision and end their uncertainty.
Scottish Labour leader Anas Sarwar led the calls for action saying: "It has been 16 years since Scotland was shocked by the appalling murder of Emma Caldwell. Sixteen years later and still no one has been brought to justice. The failure to bring a successful prosecution leaves this murder unsolved and too many questions unanswered.
"Emma's family deserve those answers. If they are not forthcoming then the Scottish Parliament has a responsibility to ask tough questions of the Scottish Government, the Lord Advocate and the Chief Constable. There must be justice for Emma Caldwell and there must be justice for all the other victims of men's violence."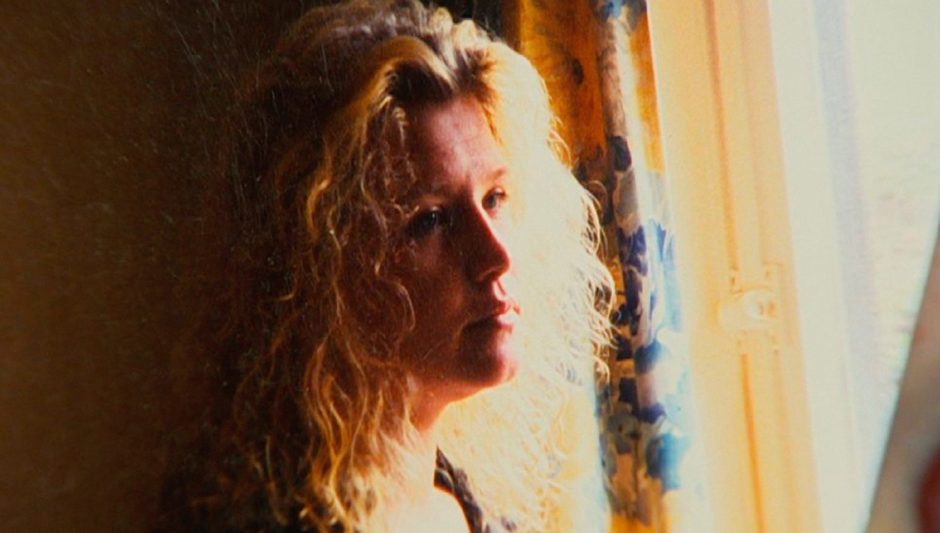 The calls came as a social worker who knew Emma in the months before her death broke her silence to reveal she repeatedly tried to pass on evidence to the original police investigation, only to have her approaches ignored.
We can also reveal no further action was taken after a second police investigation – into the handling of the original murder inquiry – was ordered and a file sent to the Crown.
Emma, who came from Erskine, Renfrewshire, was found dead in woods in rural South Lanarkshire on May 8, 2005. She had last been seen alive a month before in Glasgow city-centre, a 45-minute drive away, but, after a two-year murder investigation, the case against four Turkish suspects collapsed.
Ten years after her death, in April 2015, a newspaper revealed a forgotten suspect, Packer, 48, was interviewed six times by detectives and, after changing his story several times, finally admitted knowing Emma, who had been working on the red-light streets of Glasgow after becoming addicted to drugs.
During his final interview, he agreed to direct detectives to where he used to drive Emma – 70 yards from where her body was found two years earlier – but he was never spoken to again as the murder squad wrongly pursued the Turkish suspects.
Seven weeks after he was revealed as a suspect, police were ordered to reopen the murder inquiry and, in 2018, named Packer in a report to the Crown but no one has so far been prosecuted. He has always denied having anything to do with Emma's death.
On Thursday, we approached him outside his home in Glasgow. The former neon sign maintenance man, who has just been released after being sentenced to two years in prison for throttling a former partner, was asked if he had killed Emma, he made no comment.
Meanwhile, a social worker who believed she had important information after Emma's disappearance told how she was turned away by officers.
Detectives were so desperate to find out what happened to the clothes Emma was wearing when she disappeared in 2005, they sent to China for a replica jacket to bolster appeals.
But the social worker, who got to know Emma when she stayed at the Inglefield Street Women's Hostel in Glasgow's Govanhill, said within hours of her disappearance, she saw another sex worker wearing the distinctive brown jacket.
She said: "We tried speaking face to face with detectives who were at the hostel on two occasions, but were told the team were too busy to speak to us. Further messages were left at the office they were using at the hostel but they still never got back to us.
"I'm heartbroken for Emma's mum. She was a lovely, well-spoken young girl. Just a lovely girl who had lost her way. I always thought and hoped she would get herself out of that life. I've never forgotten her."
Last week, The Sunday Post called for Packer to be prosecuted to let a jury decide his guilt or innocence as Mrs Caldwell talked of her family's ongoing pain: "If you had told me in 2005 that I would still be waiting by the phone 16 years later, I don't know if I could have faced it. It seems cruel to have made me. I'm not a lawyer or a judge but why can't this man be taken to court and let a jury decide? If that is not possible, why can't someone tell me?"
Mrs Caldwell, who was not contacted by anyone at the police or Crown Office last week, won the support of Sarwar and other senior politicians.
Scottish Conservative Shadow Justice Secretary Liam Kerr said: "In any case, but especially one as serious and problematic as this, I would urge the police to leave no stone unturned."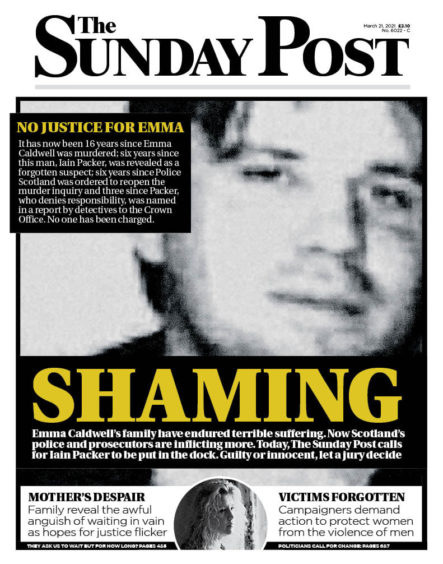 Emma's former MSP Hugh Henry said: "If there is evidence, the Lord Advocate must prosecute. If there is not they owe it to Emma's family to explain that decision."
Retiring MSP Elaine Smith added: "The Lord Advocate must tell Emma's family what is happening and end their uncertainty."
SNP MP Lisa Cameron added: "It is vital that when complainants or witnesses come forward that they are listened to and appropriate action is taken."
The Crown Office said: "This is a live investigation and it would be inappropriate for us to comment."
Deputy Chief Constable Malcolm Graham said: "We have undertaken a significant amount of work re-investigating the whole case and surrounding events and the team remains fully committed to catching Emma's killer. As this remains a live investigation we are unable to comment further."
---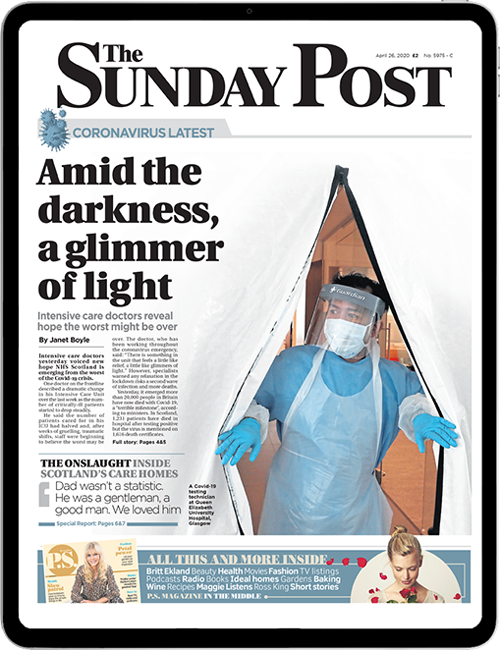 Enjoy the convenience of having The Sunday Post delivered as a digital ePaper straight to your smartphone, tablet or computer.
Subscribe for only £5.49 a month and enjoy all the benefits of the printed paper as a digital replica.
Subscribe