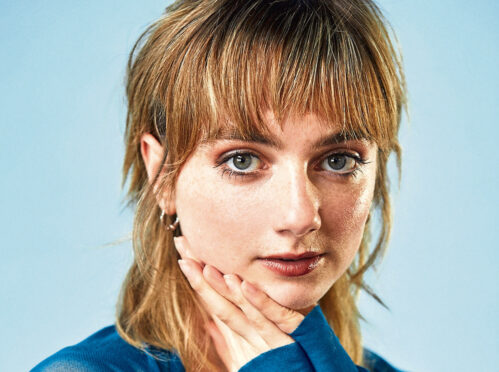 The Chloe star on her rise from student movies to working with Jodie Foster
You're currently filming in Iceland?
It's an incredible place. I've been up and down here since November. The landscape is alien. There are no trees and it's built off tectonic plates and molten volcanic lava. It's like being on Mars at points, but it's also cosy in winter and everyone is nice.
You're filming the new series of True Detective, alongside Jodie Foster?
Yes, it's called True Detective: Night Country. It's an HBO series, so the production values are insane. The sets are huge and there are so many people working on it.
What's it like working with Jodie?
She's a legend. I've got to share some screentime with her and seeing her working is just like, wow. She just gets it. She knows what she's doing and all of the mechanics. It's been really cool.
You've joined the cast for the fourth series of The Bay. What can you tell us about it?
I play Izzy Metcalfe, the daughter of Beth, who is found dead. The detective unit is called to the scene to figure out how she died and if it was a murder or accident.
What I really liked about it is there is a big focus on grieving and trauma and the complex family dynamics of the Metcalfes. Izzy on the surface seems angsty, punky and a teenage girl who doesn't care; she's headstrong, independent and has no filter. But you discover there is more to her.
I know I was quite angsty when I was a teenager but there was usually something behind it – fear or insecurity or anxiety. In Izzy's case, she's just lost her mum in a traumatic way.
What was it like filming in Morecambe?
I had never been. Growing up, I did seaside holidays in places like Brighton and around Essex, and Morecambe took me back to those days. It has the most beautiful beach with views across to the Lake District and the art deco hotel we stayed in had so much character. Everyone was so friendly and the pubs were super-local.
You made your mainstream breakthrough on BBC's Chloe last year. What was that like?
Chloe was my first time on a massive set with people who'd been doing it for years. It was a four-month shoot, so I got to know people well, compared to doing a few days on short films.
A lot of the crew were women, which was inspiring. I'd never worked with female directors and directors of photography before, so it was amazing to see myself in other people in such high-up roles and it made me think I could do that if I wanted. I felt like a small fish in a big pond but not in a daunting way.
How did you get into acting?
When I was four or five, my mum put me into a Saturday school to boost my confidence and I loved it. I wanted to be an actor and did stage productions and music videos and had an agent quite young.
I would be put up for things like Harry Potter auditions but my mum said no – she had been in the entertainment industry as a dancer when she was younger and didn't want me becoming a child actor. I'm quite happy about that because I had a great childhood. When I finished school, my mum was the most supportive person ever and drove me around for auditions and took me to work on unpaid student films.
The last couple of years seems to have been non-stop for you?
After lockdown, I booked Chloe and that's when it picked up. I was working on The Bay when I found out I had True Detective: Night Country. It was nice knowing I had a job to go into after The Bay.
Every time I book a job I can't quite believe it. I've been doing this professionally since I was 15 and I'm 23 now, so it was five or six years before things started to roll. My agent says things that seem to happen overnight take a lot of grind. To see what's come to fruition has been really gratifying.
The Bay, STV, Wednesday, 9pm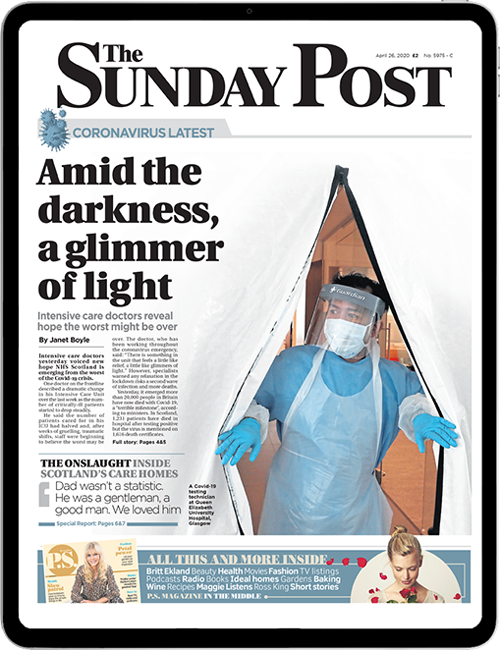 Enjoy the convenience of having The Sunday Post delivered as a digital ePaper straight to your smartphone, tablet or computer.
Subscribe for only £5.49 a month and enjoy all the benefits of the printed paper as a digital replica.
Subscribe